Off
Electric Car FAQ Page

Over the last few years, there's been a noticeable shift on the roads in terms of the types of cars we're seeing; you'll have likely noticed a rise in electric cars, which may have been driven by new government regulations set to hit the UK in 2030 banning the sale of new petrol and diesel cars. We have put this guide together to give you a better understanding of these vehicles.
Off
1. What is an electric car?
It is a car which solely runs on electricity
They don't need Petrol or Diesel
The vehicle is powered by batteries & is referred to as a BEV (Battery Electric Vehicle)
To recharge the battery pack, you use a charging point which connects to the car
They do not have exhaust pipe emissions, making them better for the environment
2. How do electric cars work?
A battery pack fuels the cars electric motor
This is achieved by a network of wiring connecting the two
Once at the electric motor, the power from the battery is turned into energy
An inverter is used to convert the electricity from DC (Direct Current) to AC (Alternating Current)
Finally, a single speed drivetrain takes the energy from the motor to the car's wheels .
3. Do electric cars have engines?
Electric cars do not have conventional engines. EV's store electricity from the grid in rechargeable batteries which power an electric motor.
An Electric Vehicle's mechanics will differ depending on the make and manufacturer.
4. How do you drive an electric car?
Driving an electric car is different to a standard manual or automatic vehicle
As there are no gears to select you accelerate in one smooth motion 
Because of the lack of gears, you don't have to use a clutch 
This could make it a more enjoyable driving experience on both longer journeys and while in traffic
Some models offer self-drive options which opens a whole other area for you to explore
5. Do electric cars use oil?
No, as there are no engine moving parts oil is not required
You would still need coolant to prevent the batteries overheating
Brake fluid would still be needed to ensure the regenerative braking system works fluently
Windscreen washing fluid would also still be a necessity 
6. What voltage are electric cars?
The majority of EV's in the UK are 400v
There are however plans in place to introduce 800v which should help with a cars range
7. How much are electric cars?
The costs can vary, but typically for a new car the price starts around the £15,000 point for a city car to over £100,000 for the most luxurious models
Although the used market is still in its infancy there is a possibility of picking up a second-hand model with prices varying by individual sellers
8. How much do you save with an electric car?
It would all depend on the make and model.
As of June 2022, an average 47 litre family hatchback will cost £85 to fill with petrol, or £88 to fill with diesel – whereas an Electric Vehicle charging at home to deliver an equivalent mileage will only cost around £41.
Zero emission EV's are exempt from road tax for the entirety of their lifetime on the road.
Public chargers may vary in price and will depend on make and model.
9. What is the best electric car?
This will depend on your specific requirements. There is a large selection of electric vehicles from a range of different manufacturers in the UK to choose from.
10. How many electric cars are in the uk?
As of July 2022, GOV U.K. estimate 477,000 electric cars are on the road in the UK currently, alongside an additional 790,000 plug-in hybrids.
11. Should I buy an electric car?
EV's are significantly better for the environment (EDF Energy, 2022), which may make them a popular choice for new car purchasers.
Electric Vehicles cost significantly less to run according to the BBC, which can often be a beneficial selling point for many when purchasing an EV.
Government grants are available to help finance the cost of charger installation at certain properties.
12. When do cars have to be electric?
By 2030, all newly manufactured vehicles must be fully or part electric. The government will ban the sales of new petrol and diesel cars in 2030.
By 2035, all newly manufactured cars and vans must be fully zero emission at the tailpipe – this will see the end of hybrid car manufacturing.
On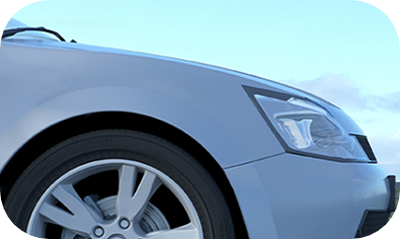 Hybrid cars are becoming an even more popular choice on UK roads. But do you know the difference between a parallel hybrid and a plug-in hybrid? We've collected together some highlights on what they are, how they run and how to charge them, to help get you started if you're thinking of buying a new hybrid.