Off
Home Emergency Cover
Includes a 24/7 emergency helpline
0
Off
What is Home Emergency Cover?
Home Emergency Cover is in place to help you deal with domestic emergencies as they happen, day or night. While your home insurance would cover damage done by severe weather, such as a storm, it probably wouldn't give you swift access to a tradesmen or pay for their fees.
Does home emergency insurance include plumbing and drainage cover?
We cover a lot of emergency situations that can unfold in your home, below is a list of the top home emergencies we aim to insure.
Plumbing
We can cover variety of plumbing emergencies. If your shower's leaking or the only loo in your home has stopped working, get in touch and we'll send out a plumber in a jiffy!
Drainage
If all your sinks are blocked and your waste water pipes are backing up, give us a call and we'll send our contractors out to sort it.

Please note we can't repair drains if they are the responsibility of a water company. Even if these drains are in your garden or are on your property.
Windows and Locks
If you've cracked a window and it isn't safe to leave it broken while you organise the repair, call our emergency line and we'll send our contractors out to you as soon as possible. We can also send a locksmith to gain access to the property if the locking mechanism has failed and you dont have any other door to gain entry.
Heating and Boiler
When your boiler takes a turn for the worse – just call our emergency helpline and we'll reach out to our contractors to send a plumber round as soon as possible. If we can't get a contractor out to you when we would like, or the parts aren't available, we'll reimburse you the cost of any electric heaters you have to buy up to £50 including VAT.

For full information on esure Home Emergency Cover please read the policy booklet.
0
Off
What are the benefits of Home Emergency Cover?
Convenience. If you're heating breaks down in the middle of December, you're going to be in a hurry to get the problem fixed. We have a dedicated 24-hour home emergency line that you can use, to put you in touch with the right people. No ringing around for tradesmen during the night!
As long as you use our recommended tradesmen we'll cover repairs and call-out charges up to £500 including VAT (subject to a £25 excess).
If your covered home emergency is particularly serious and we know you can't stay at home, we'll cover alternative accommodation for up to £250, for you, your family, and pets!
Your No Claim Discount is also unaffected when you make a home emergency insurance claim.
0
Off
What should I do if I think I have a home emergency?
If you think you have a home emergency, get in touch using our 24-hour home emergency helpline. Once you've done this we'll advise you on how to protect yourself and your home.
If we know you need a contractor, we'll get in touch with our contacts as soon as possible to remedy your home emergency situation.
Our contractors then carry out repairs to contain the emergency, but please bear in mind their solution may only be a temporary one. It's worth checking with us before you go ahead and pay a tradesman to do the full repair, as you might be covered by your home insurance policy.
I'm renting, do I need emergency plumbing insurance?
If you rent your home and have a plumbing emergency, it's usually up to the landlord to sort the problem. They would probably have Home Emergency Cover for landlords, which would cover plumbing issues.
What's the best Home Emergency Cover I can get?
Unfortunately we can't answer that, it all depends on what you need, and the level of cover you want. It's worth looking through different home emergency policies in detail to see what's covered. Each insurer has their own criteria, and the amount they will pay towards repairs and call-outs can vary.
0
Off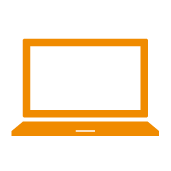 Get your things covered when you take them outside your home. This is useful for helping to protect your jewellery, phone, and other valuable belongings you keep with you when you're on the move.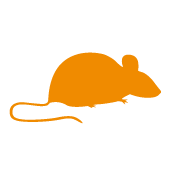 No-one wants to have to deal with an infestation and if you buy our pest cover you won't have to. We cover exterminations up to £150 for wasps, hornet nests, mice, rats, and squirrels. Extermination cover is extended up to £200 for bedbugs. If you ever your pest cover, your No Claim Discount won't be affected.
0
Off
If you want to add Home Emergency Cover to your policy please call 0345 045 8000.
0