Space-saving D.I.Y. ideas
It's the bank holiday season coming up and many of us will be using the long weekends to tackle a small D.I.Y. project or two. With the current Brexit-cautious property market, more and more of us are choosing to make home improvements rather than house movements.

But we all know that some D.I.Y. projects can take far longer than expected and there's nothing worse than a half-finished job - so we thought we'd find a few smart, simple and space-saving D.I.Y. ideas, easily achievable within a weekend.
Keep a lid on it
This simple but highly effective hack can transform your kitchen cupboards! Attach towel rails to the inside of your cupboard doors, so you can place pan lids neatly on their side, in a row. This allows you to stack your pans inside each other, saving huge amounts of space and clutter, letting you find exactly what you're looking for in seconds.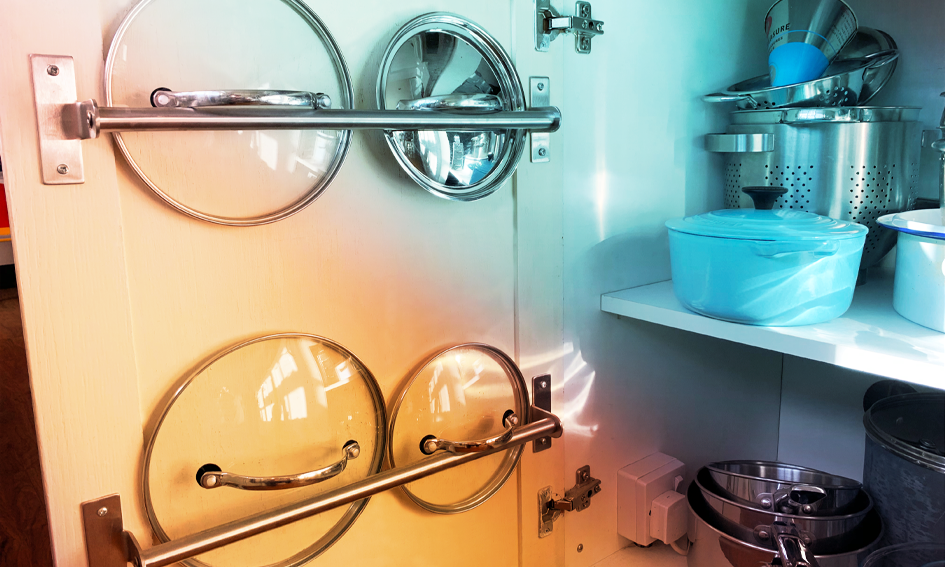 Rack them up
Attaching rows of T-shaped wooden or plastic moulding to the underside of a cupboard shelf (or within a dresser, or a shelf above a bar), will create neat racks to hold stemmed glasses upside down, freeing up space below.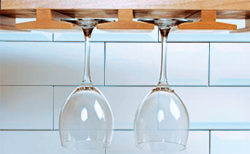 Add some spice
Clear all those loose packets and different-sized jars of herbs and spices from your cupboards and make an attractive, interactive feature out of it by affixing strong magnets to the inside of glass jar lids, which can stick to a metal plate on the wall.
Pre-cut and drilled stainless steel plates are readily available online (with or without magnetic jars included), but if you have the tools and D.I.Y. skills you could cut a bespoke shape from metal to fit any wall space you have perfectly. Alternatively, use a piece of attractive wood and attach squares of metal in place to hold the magnetic jars. You could collect different, interestingly-shaped jars or use matching jars that can fit together for a neat finish. The same concept could be used in your shed to separate and neatly store screws, nuts and bolts…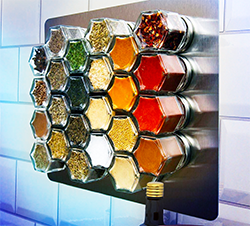 Crate expectations
If you fancy a more creative project, how about repurposing some basic wooden crates to create a showpiece book or display case? You can get new and used/distressed ones online for around £5-10 each, or "upcycle" second-hand drawers to create a totally unique, modular bookcase. Basic D.I.Y. skills should get you by - in fact, choosing a deliberately uneven, rustic style can hide a multitude of sins! - though do remember to anchor it to the wall if you're building it to any height. Decorate to suit the room or let the characterful, untreated wood speak for itself.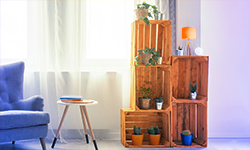 Sort the garage for good
If you're anything like us, the ultimate messy cupboard is the garage or garden shed. Things pile up, get thrown in and forgotten and it's impossible to quickly lay your hands on what you want, when you want it. Metal garage racking kits are sturdy, affordable (a 6x4ft unit is around £90), fast and relatively simple to install. Space the shelves to fit deep plastic boxes with lids, which you can label and always be able to easily access whatever you need to. Heavy-duty rubber flooring or interlocking foam floor tiles are also very affordable (around £8-10 p/sqm), easy to cut to shape and can totally transform the look of a concrete-floored garage or wooden shed.
And with all that space cleared and a nice new floor, it's not too much of a leap to start using it as a home gym …so you can burn off all those Easter eggs you now have plenty of bank holiday time left to eat!
You might also be interested in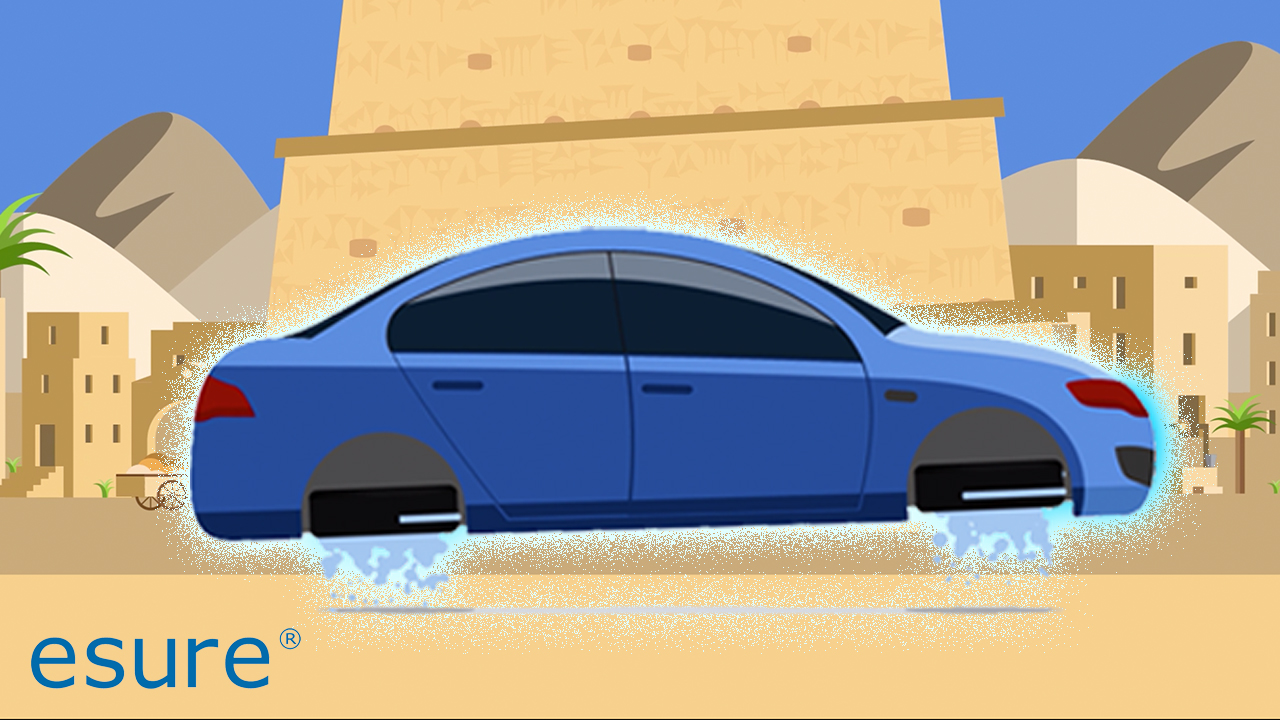 A modern take on age old insurance
From the ancient Babylonians to flying cars...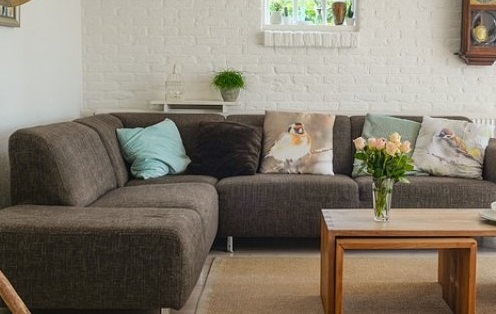 Planning something a little bigger?
Things you need to know before building an extension.