Fun gardening projects to do with the kids
Posted by
APrior
on
May 4, 2019
The spring bank holiday is coming up and if the weather holds, many of us will be hoping to be out in the garden.
Lovethegarden.com report that with 27m active participants (almost half the population), gardening is the UK's most popular outdoor activity and according to the RHS, 87% of Brits say that gardening makes them happier. So what better time to get the kids' fingers green? Here's our list of great ideas to inspire kids to get out into the garden.
Get them their own kit
Combine dressing up with practicality and get them really involved by kitting them out with their own gardening gloves, little trowel and watering can. You can buy sets for under £20 online, or use it as an excuse to get them to the garden centre. If your children are very young, helping with watering the plants will make them feel involved, but the bigger ones should be happily weeding in no time!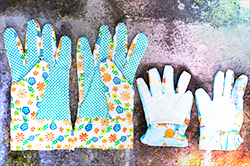 Or get them to make their own!
A personalised watering device made by decorating and poking small holes in an old fizzy drinks bottle is a great little DIY project if the weather turns cloudy.

Painted stone markers are an attractive and practical way to label what you've planted together. They'll get a real sense of achievement and ownership when they look out in the garden in the coming weeks. Just make sure you brush up on your plant name spellings!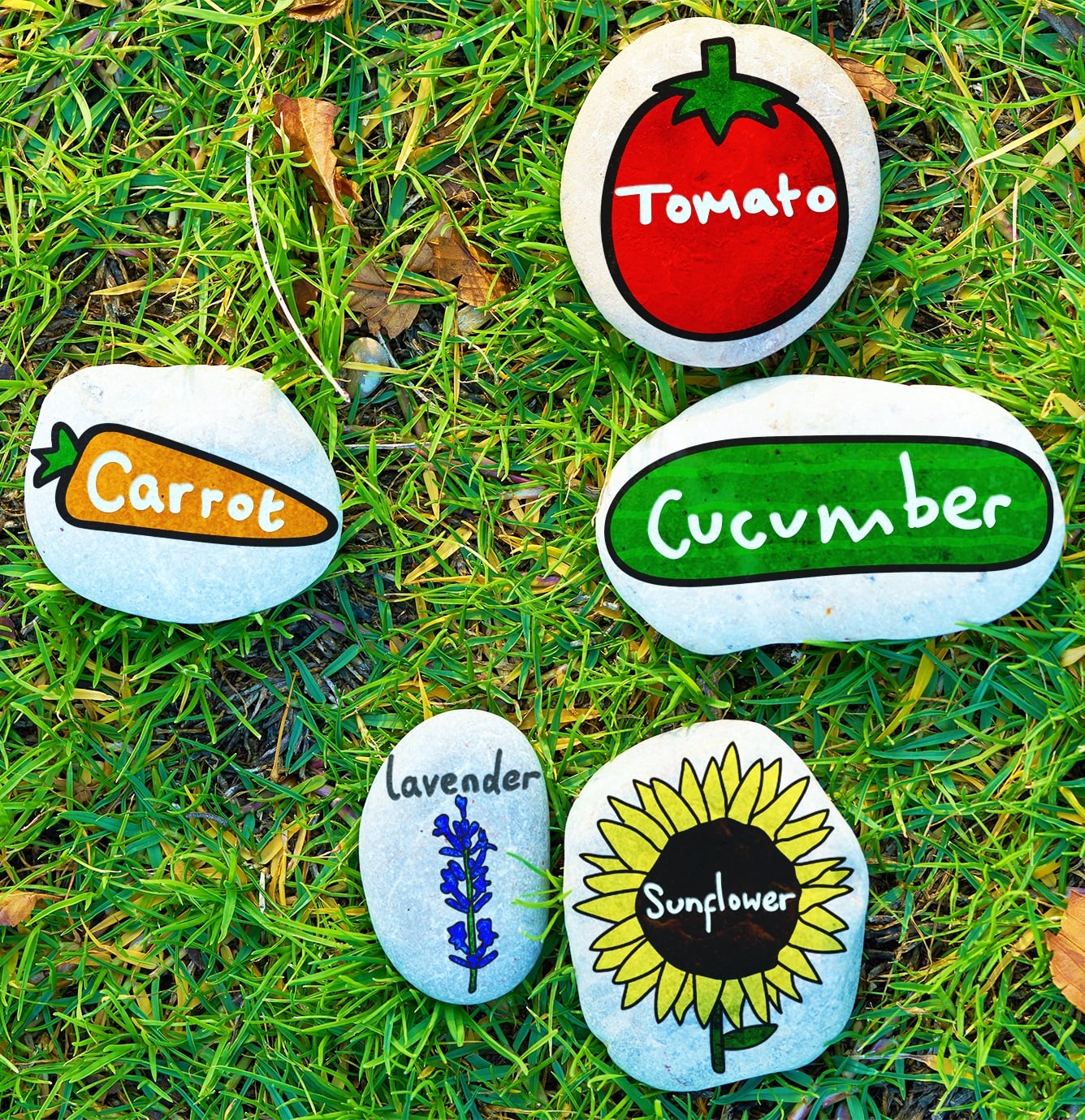 Plant a family tree
What better way to invest your kids in the home garden than picking and planting a tree together. It's something you can watch grow as they do, so be sure to take a photo on day one, then set a reminder on your smartphone or family calendar to take another on the same day each year (or each season) to chart progress of both the tree and the gardener!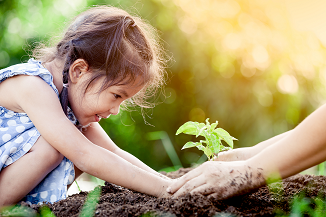 Speaking of watching things grow…
Watch nature in action
For the truly curious, how about reusing clear plastic sandwich bags to let them observe roots growing over the summer? Wet a paper towel and fold it to fit neatly inside the bag. Place a few dried bean seeds (mung, pinto, black, lentil etc - all easy to get hold of from a garden centre or in some food shops) on top of the paper towel, seal up the bag and set it down somewhere inside that gets the sun. Within a few days the seeds should begin to germinate and roots will start to pop out!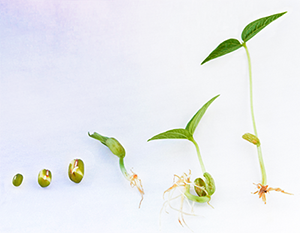 Attract wildlife into your garden
…well, the cute insect kind. Building a bug hotel is not only a fun project in itself, but will reward repeat visits into the garden to explore and discover your new residents! The Wildlife Trust has a good guide to get you started here.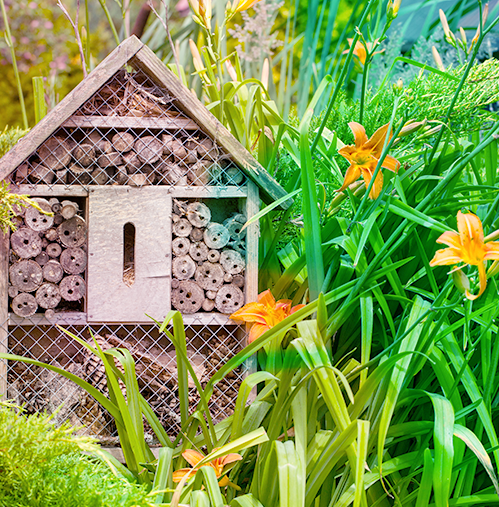 Planting wildflowers will give you beautiful plants to look forward to and help you do your bit to stem the decline in vital pollinators like wild bees. The Woodland Trust has some great advice and tips on which flowers to choose.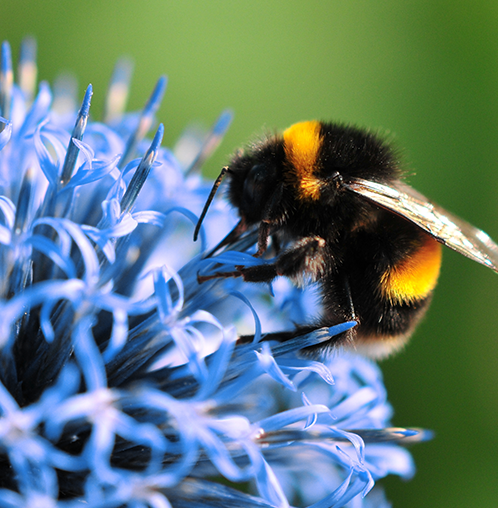 Remember that while your garden furniture should be covered under the contents section of your home insurance policy, you should still lock away expensive garden tools, toys and bikes when you're done for the day.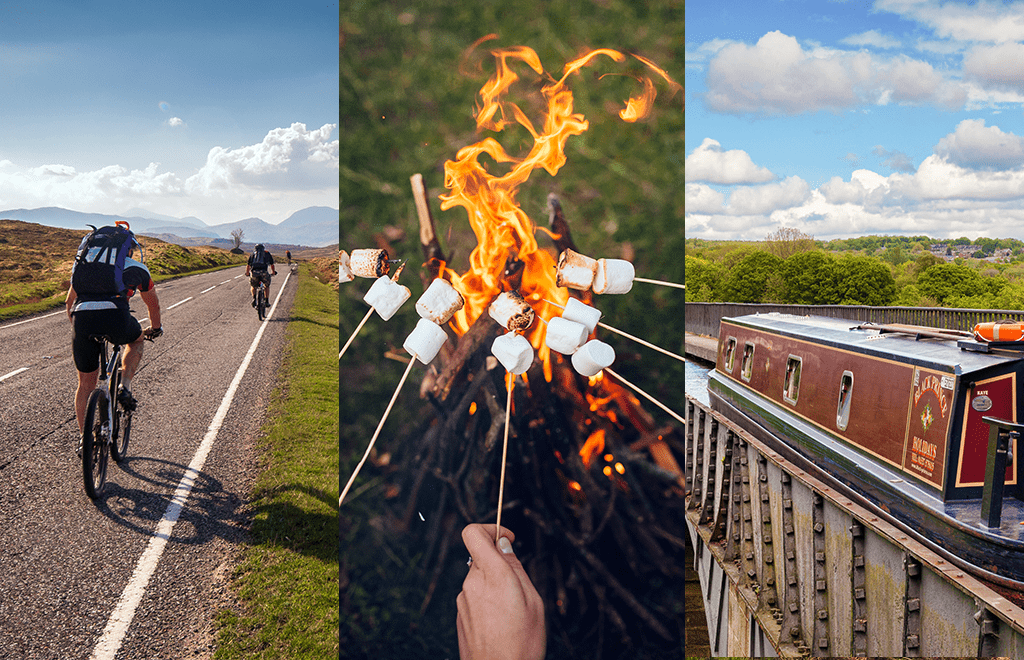 Time for your next adventure?
Ideas for getting out and about in the great outdoors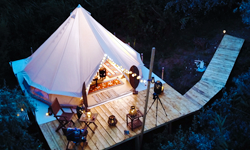 Planning a summer break?
Check out our ideas for some Staycation inspiration