European Driving Guide
Posted by
LStevenson
on
June 2, 2023
Are you thinking of your next European holiday? Then you might be considering driving your own car, or hiring a car, on your next trip to the continent.
We have put together this guide on driving in Europe to give you a better understanding of what to expect when on the roads abroad.
Taking your car
There are many benefits to taking your car on a European holiday from the UK. Here are a few of the most notable:
Flexibility
You can go wherever you want, whenever you want. You're not limited to the schedules of airlines or train operators and, when at your destination, you have the car available to explore further afield.
Convenience
You can travel without a luggage allowance and bring more belongings. You can stop and start as you please, you can also bring your favourite food and drinks, saving you money. Please bear in mind that you can no longer take meat or dairy from the UK into the EU.
Scenic routes
You can take the scenic route, stopping at villages and towns to explore and have lunch or dinner. It's a great way to soak up the local culture and see the countryside, allowing you to stay in places en route that you wouldn't usually get to experience.
Cost-effectiveness in a group
If you're travelling with a group or your family, taking your car could be more cost-effective than flying or taking the train, along with spending quality time with your friends or your loved ones.

Of course, there are also some drawbacks to taking your car on a European holiday. Here are a few things to keep in mind:
Solo travel costs
If you are travelling solo, the cost of the ferry/Eurotunnel, fuel, tolls, and parking can add up, especially if you're driving long distances, meaning it might not be as cheap as alternative options.
Time
It can take longer to travel by car than by plane or train cutting into the time you have at your holiday destination.
Planning
Doing your research and planning your route helps you avoid getting lost or running into unexpected problems as you travel. If you have an EV then you'll also need to consider where you'll be able to stop and charge your car.
Driving conditions
The driving conditions in Europe can vary from country to country. Be mindful of the local laws and regulations before you set off.
Before you go
If you do decide that you are going to take the plunge and drive to your holiday destination, these are things you should consider before you go.
Driving licence and documents
Your UK driving licence is valid in most European countries. However, in some countries you may need an International Driving Permit (IDP), which you can apply for at your local post office. You should also take:

Proof of car insurance
V5C certificate (vehicle logbook)
Proof of ID (Passport or picture driving licence)
Travel insurance documents
Policy number for European breakdown cover and the telephone number

Make sure your car is insured
Your UK car insurance policy may not cover you to drive in Europe, so check with your insurer before you go. Your cover may also be reduced, for instance, if you have our fully comprehensive car insurance policy, we only provide you with Third-Party cover when driving your car in Europe. For a fee, this can be upgraded to Fully Comprehensive cover to match the level of cover you have in the UK. For more details check out our European car cover page.
Get a European Breakdown Cover policy
Giving you peace of mind if your car breaks down while you're away. There is a selection of different policies available, so compare prices before you buy.
Pack a driving kit
The kit should include a warning triangle, a reflective jacket which are both legal requirements in some European countries (carried in the car), a first aid kit, and a map of the area you're planning to drive in, which can be used if you lose signal for your navigation device.
Get familiar with the local driving laws
Speed limits, road signs, and driving styles can vary from country to country, so do your research before you go.
Learn a few basic phrases of the local language
This will come in handy if you need to ask for directions or help and to say please or thank you.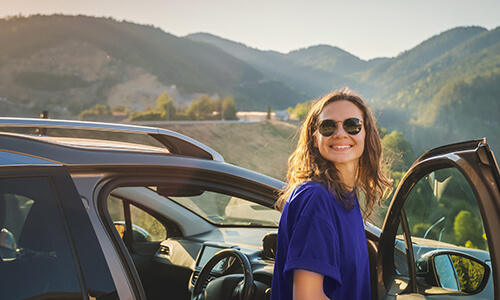 On the road
Drive on the right
In most European countries you will be driving on the right. Those that don't are, Cyprus, Malta, Republic of Ireland and the Channel Islands.
Obey the speed limit
As in the UK speed limits apply across Europe where they use Km/h not mph and you could be fined heavily if you are caught speeding.
Be aware of the road signs
Road signs can vary from country to country, so pay attention to them, especially if you cross borders into other countries where the signs are likely to be different.
Don't drink and drive
The drink-drive limit in Europe is much lower than in the UK. Don't drink any alcohol before driving.
Toll Roads
Toll roads are a common occurrence in mainland Europe, and they can be a great way to avoid longer alternative routes and get to your destination faster. However, it's important to know how to use them and what to expect.
Where are toll roads located?
Toll roads are in most countries in mainland Europe, including France, Italy, Spain, and Portugal. They are typically found on major motorways and dual carriageways.
How do toll roads work?
There are two main ways to use a toll road:
Pay as you go: This method involves paying at a booth with either a cash, a credit or debit card at each toll you use. Remember to make sure you have the right currency for the country you're driving through if intending to pay cash.
Toll tag: These are small devices that you can purchase in the UK before you set off on your journey or the country they are used in. There are 2 different types of tag, one which covers France and one that can be used in both Spain/Portugal. The toll tags can be placed behind your rear-view mirror and will allow you to use dedicated lanes at the toll booths which automatically read the tag. You will receive a fully itemised invoice the following month for your tolls which will then be paid by direct debit from your UK bank account.
How toll roads are priced
The price of tolls on European roads varies depending on several factors, including the length of the road, the type of vehicle, and the time of day. In general, tolls are higher during peak travel times and for heavier vehicles.
Tips for driving on toll roads in Europe
Make sure you have enough cash to hand or a credit/debit card to pay the tolls
Be aware of the different toll systems in use in each country you travel to
If you are driving a heavy vehicle (motorhome), be prepared to pay a higher toll
If you are using an electronic toll system, make sure your device is properly registered and charged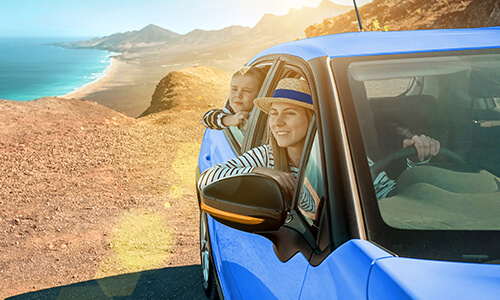 Hiring a car at your holiday destination
Hiring a car is a great way to explore the local area you are staying in and allows you to visit places that public transport doesn't travel to. There are some things that you should consider if you are thinking of doing this:
Before you go
These are some considerations you should think about before you hire a car in mainland Europe, including:
Check your driving licence
You will need a valid driving licence to hire a car in mainland Europe. Check the expiry date before you travel to ensure it doesn't run out while you are away.
Get a quote
It is a good idea to get a quote from a few different car hire companies before you book. This will help you to compare prices and find the best deal.
Book your car in advance
It is advisable to book your car in advance, especially if you are travelling during peak season. This will help to ensure that you get the car you want and that you don't have to pay any extra fees.
Check the terms and conditions
It is important to read the terms and conditions of the car hire agreement carefully before you sign it. This will help you to understand what is covered by the insurance and what is not.

What to do when you pick up your car
Inspect the car
It is important to inspect the car carefully and to ensure that any documents that need signing referencing existing damage are correct before you drive away. This will help you to identify any damage that may have occurred before you rented the car.
Take a photo of the car
It is a good idea to take a photo of each side, front, back and roof of the car, including any existing damage, before you drive away. This will help you to prove that any bumps or scrapes were not caused by you when you return the vehicle to the hire company.
Fill out the paperwork
You will need to fill out some paperwork when you pick up your car. This includes your name, address, and driver's licence information.
Pay the rental fee
You will need to pay the rental fee. This could be paid in advance, as part of a holiday package or when you collect the vehicle. This fee will include the cost of the car, insurance, and any additional fees.

What to do when you return your car
Fill up the tank
You will need to fill up the tank with fuel before you return your car, check the paperwork to find out how much needs to be replaced. If you don't, you will be charged for the missing fuel amount.
Inspect the car
It is important to inspect the car carefully before you return it. This will help you to identify any damage that may have occurred while you were driving the car.
Return the car on time
It is important to return the car on time. If you don't, you may be charged a late fee.
If you are in an accident
If you're involved in an accident, stay calm and assess the situation
If there are any injuries, call the emergency services immediately so ensure you have the local numbers
Whatever the situation, exchange details with the other driver(s) involved in the accident
This includes your name, address and insurance details
Report the accident to your insurance company as soon as possible

By following these tips, we hope you will have a better understanding of driving in mainland Europe before you drive to your next European holiday destination, but remember to check if you have European car insurance cover before you travel.
You might also be interested in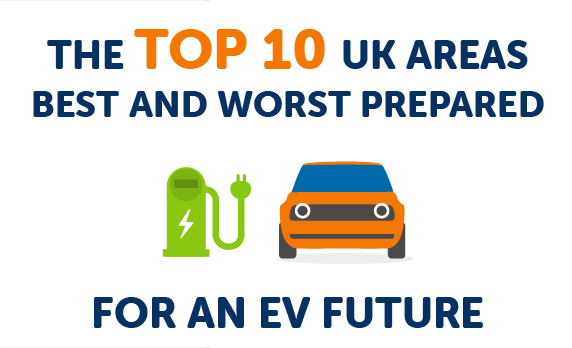 The UK Electric Vehicle revolution
Which UK towns, cities, and regions are best- and worst-prepared for an EV future?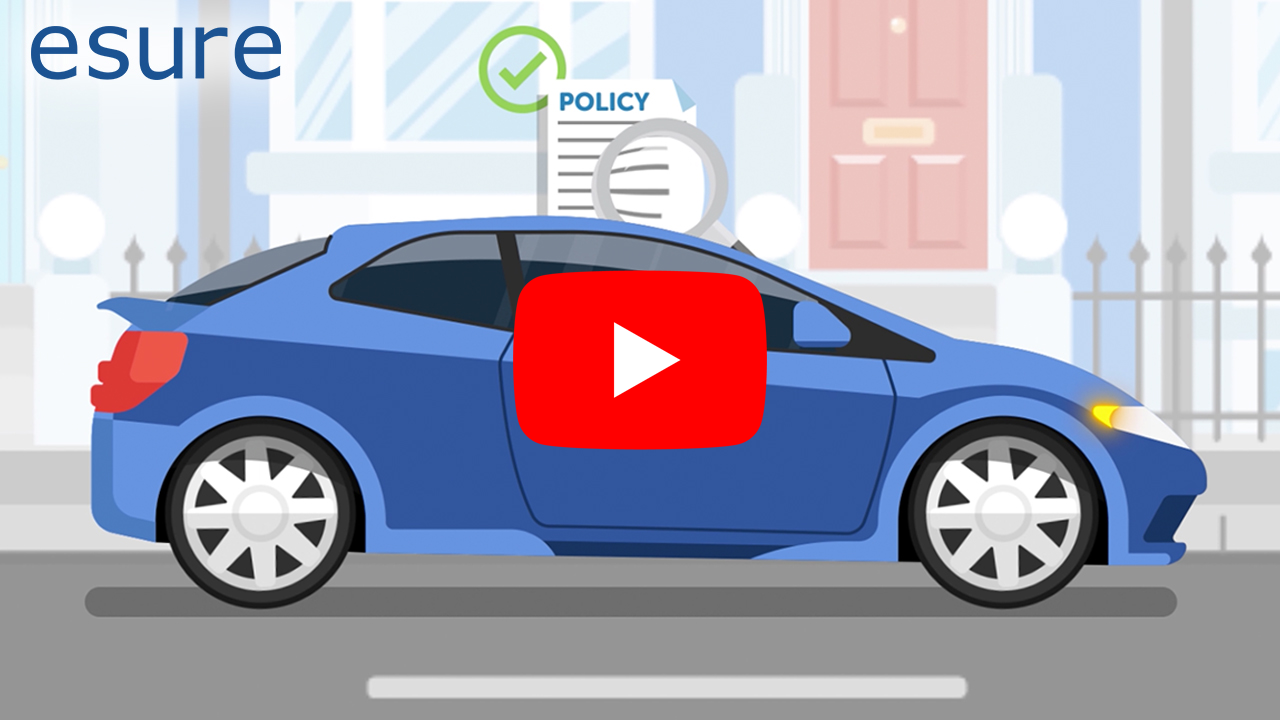 Understanding your car cover and when it applies
Check out our video for top car cover tips.