Multicar insurance
Up to 10% discount on additional Multicar policies
 
Matched no claim discount
Guaranteed quotes
Individual policies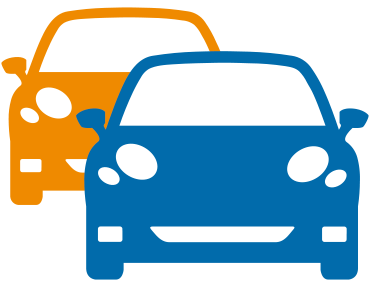 Why choose esure Multicar?
If you and your partner have two or more cars at the same address you can save money by insuring them all with esure, not only do you get up to 10% off each additional policy, you get a few other perks too…
Match your No Claim Discount
If one policy has a higher No Claim Discount bonus, we'll match that to the other policy. Of course, any increase in No Claim Discount will be limited to the number of years the driver has held a full UK licence.
Guaranteed quotes
If your partner's insurance isn't up for renewal, we can still give you a quote today and guarantee it for up to six months if their details don't change.
Individual policies
The policies are kept separate, so if you make a claim on one policy, it won't affect the No Claim Discount on the other.