Off
Electric Car Insurance
5 Star rated cover for your electric car
Get your quote in minutes
Off
Do esure insure electric cars?
You've chosen to accelerate towards zero emission motoring and we are here to help support this new adventure. If you already own, or are considering an electric vehicle, you'll be pleased to know that esure already cover a number of models.
If you'd like to see if we cover the car you have in mind, get a quote.
Off
Is there any extra cover?
Within our insurance we have included cover to make the transition to electric cars as simple as possible.
Battery Cover
If your battery is owned or leased, we handle every part of your claim in the same way, to get you back on the road as soon as possible. Location of the battery pack varies between vehicles however our policy will cover any accidental damage caused to the battery.
Power Cable Cover
Our policy provides coverage for your electric charge cables whilst used in connection with charging your vehicle. This gives you piece of mind that this is insured along with any other vehicle accessories.
Range Anxiety?
Running out of charge is a fear associated with ownership of an electric car, however through our partners at RAC we can provide assistance. If you run out of charge, the RAC will take you and your vehicle to the closet charge point as part of the optional breakdown cover we offer to enhance your cover.
Car Hire Cover
Our cars are part of our everyday lives and we can't imagine being without them, especially if they are helping to improve the environment. If your car is stolen and not recovered or we agree with you that it is a total loss, you will get a similar type and sized hire car by the end of the next working day for up to 21 days whilst we sort out your claim. This includes electric and hybrid cars subject to availability.
0
Off
Where can you charge an electric vehicle?
Most people believe that electric cars can only be charged at home or at work, which was correct when these vehicles were first introduced. Times are changing with more than 20,000 public charge points spread over 7,000 locations. Charge stations are becoming a more frequent sight from supermarkets to motorway services, combined with the use of services such as the Zap Map app, you can locate your nearest available charge point. Public chargers can vary in speed from 3kW to rapid 50kW DC chargers using a variety of connectors depending on the charging power and vehicle manufacturer.
Typically electric vehicle owners will rarely charge from 0%-100%, instead you will more likely be topping up from 60-70% up to full charge. Example charge times are*:
0%-100% at home with a 7kW charger - around 10 hours
0%-80% with a rapid 50kW public charger - around 90 minutes
0%-80% with a rapid 100kW public charger - expected within 45 minutes when available
Charging technology is developing every day with some new companies planning a 350 kW charging capability allowing full charges within 20 minutes from 0% to full charge.**
*source - https://www.kia.com/uk/kia-eco-cars/how-to-charge-an-electric-car/
**source - https://www.express.co.uk/life-style/cars/1131340/electric-car-charging-station-IONITY-UK-rapid-charge-times-8-minutes
Off
Are electric cars cheaper to insure?
While electric cars can have lower running costs, they are not necessarily cheaper to insure than cars that run on petrol.
Electric cars have become more popular in recent years, but insuring them was difficult when they first became available. Insurers had difficulty assessing the risk of insuring these new vehicles, and often placed them in high-numbered insurance groups or refused to insure them outright. This was because replacement parts were costly and difficult to source. With growing numbers of vehicles on the road and increased awareness insurers are gaining comfort with the new technologies associated with electric cars.
As electric cars become more popular, a greater variety of models are becoming available.
0
Off
Who makes electric cars?
Just a few years ago, electric cars were something of a niche product, made by only a few manufacturers. Today, there is an array of options, from the luxe Jaguar i-Pace to the accessible Renault Zoe.
If you'd like to see your options, we've created a list of the most common electric vehicles available.
Nissan Leaf
Renault Zoe
BMW i3
Kia Soul
VW E-Golf
Off
Should I buy an electric car?
We'll leave that decision up to you but, as well as the knowledge that you're doing the right thing for the planet, there are a number of other benefits to going electric.
Electric cars are exempt from the car tax

That's right, if you drive an electric car you will still have to apply for a vehicle tax, but you will be exempt from making any payments. The only caveat to this is if the car costs more than £40,000, in which case you'll be expected to pay an extra £320 tax for the first five years of ownership if it has been registered after 31st March 2017.

Electric cars can have lower running costs

While initial costs can be pricey, the actual cost of running an electric vehicle is relatively low. You're not paying for petrol or incurring emissions fees, and it generally costs under £10 in electric bills to charge your car's battery completely. Additionally, you're no longer tied to charging at home – there are now charging points at a number of service stations, charging just 30p per kWh.*
0
Off
What is the difference between hybrid and electric cars?
Often confused with electric cars, hybrid cars are vehicles that run partly on electric power and partly on petrol. Often, the petrol engine is able to charge the batteries, and in some cases, this is its primary function, i.e. the car runs minimally on petrol, depending on how you drive, etc.
While this may seem similar to an electric car, the primary difference is that electric cars run solely on electric power, and hybrids have a secondary power source to either power the battery or the car as needed. Electric vehicles must be plugged in and charged, which can limit their ranges, while a hybrid car can run on petrol when the battery has run out of power. While it can be helpful to have a charging station for a hybrid car, it is not always necessary.
Off
Other optional extras you can get with your car insurance
Getting these great Optional Extras for your car insurance can help enhance your cover.
Off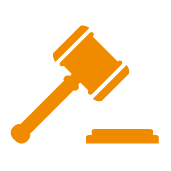 Motor Legal Protection

If you're involved in an accident that was partly or completely the fault of the other driver we can pay up to £100,000 (including VAT) towards legal costs to help you recover your expenses. These can include lost wages if you've had to take time off work after the accident, or travel expenses while you were without your car. Motor Legal Protection could also cover your defence if you're facing prosecution for a motoring offence.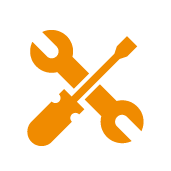 Breakdown assistance

Our wide range of Breakdown Cover options are offered with our partner the RAC.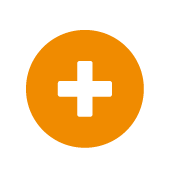 Personal injury benefit

In the event of death or serious injury to you (or any named driver), we'll cover medical expenses and pay up to £100,000 if you're at fault, or up to £30,000 if not.
Off
Customer Support Hub – for our latest guidance and support, including information on our Covid-19 initiatives, please visit our

dedicated Hub