How to feel at home with insurance terms
Posted by
LStevenson
on
February 25, 2021
At esure, we think homes should be about comfort; and home insurance shouldn't be any different. Feeling comfortable with your insurance policy is vital to choosing the right level of cover, and understanding the terms you're likely to come across is a key part of this. We know some policy wording and terminology can take people outside their comfort zones, so because we like to try and keep things as jargon-free as possible, here are some common home insurance terms, demystified.
PREMIUM
This is the amount paid by the policyholder (you) to the insurer (us) for the policy.
INSURANCE SCHEDULE
This is one of the main documents you receive once you take out an insurance policy. It includes all the information about your cover and the details you've given to your insurer. It's important to check that all the details you supplied are correct, as if they're not it could mean your insurance isn't valid and could be cancelled.
EXCESS
This is the amount of money you would need to pay to the insurer, over and above your Premium, towards the total cost should you make a claim. There are two main types of excess – Compulsory, which you can't change and is set by your insurer, and Voluntary, an additional amount that can be flexed depending on how much you agree to pay. Typically the more you pay with your voluntary excess the lower the cost of your Premium. You should always make sure you can afford the total amount of both excesses combined should the worst happen and you need to pay it. The amounts for each excess will be shown in your Insurance Schedule, as well as any different excess amounts for the different types of claims.
UNDERWRITER
Underwriters help insurance companies decide the risk they are taking, and then how much to set your Premium at. This is based on many different factors that are all taken into account such as the age of your home, the area you live in, and how many bedrooms/the size of the house. At esure, this is done in-house by our great team of Underwriters, but it can also be done by external companies.
INDEMNITY INSURANCE
Indemnity insurance covers you for the value of an item at the time it was stolen, lost or damaged, taking into account how much its value might have reduced since you bought it and the 'wear and tear'. This is different to 'New for Old' insurance, which values the item at the amount it would cost to buy a brand new item to replace the old one.
LIABILITY COVER
Liability cover protects you in case you are found responsible in a claim for injury or damage that happened to another person that doesn't live with you, while in your property - for example, if someone has an accident in your home.
ENDORSEMENTS & EXCLUSIONS
Endorsements will be shown in the Insurance Schedule and are amendments to the standard terms in the policy booklet. They are specific to you and your policy – for example, if you live in a certain area prone to flooding, you may not be eligible to have the same level of flood cover as it says in the standard policy booklet. Exclusions are things not covered by your policy and will apply to everyone with the same standard insurance cover - helpfully, your policy booklet will list these under the headings 'What is not covered', and 'General exclusions which apply to this policy'.
CONTENTS SUM INSURED
This is the amount you want to insure which should be the total cost of replacing everything in your home as new (including certain items in the garden), at today's prices. While you don't need to make an exhaustive list of everything you own, it's essential to try to reach an accurate total figure to ensure you have the right level of cover in place - and to keep it up to date.
Watch our video on home cover
for more information.
SPECIFIED ITEMS
These are high value items worth over a certain amount, which need to be specifically listed on your policy to ensure they are covered. For esure, this is anything worth £1500 or over, or for bikes + accessories worth more than £500. It's important to declare high value items to your insurer, as if you don't they will not be covered and you won't receive the funds to replace them.
BUILDINGS INSURANCE vs. CONTENTS INSURANCE
Buildings Insurance covers the property's physical structure (walls, roof, floors, etc.), as opposed to Contents Insurance, which covers items inside the property (things that would fall out if you turned your house upside down, plus carpets and curtains).
Watch our short video on home insurance
for more information.
ACCIDENTAL DAMAGE
No matter how careful you are, accidents happen. Like spilling a drink and staining your new sofa, or accidentally drilling into a water pipe when fitting a shelf. Standard policies wouldn't cover these, but you can choose to include Accidental Damage cover to your Buildings or Contents Insurance (for an additional cost) for extra peace of mind.
REBUILDING COST
This is the full cost of completely rebuilding your home if it was destroyed beyond repair - in the same size, style, condition and form as new. This includes the cost of meeting local authority and other statutory requirements, clearance costs and other professional fees. With esure this amount is unlimited, so you don't need to worry.
UNOCCUPIED
Regular periods of time when your home is unused, or an extended period of time when your home is completely empty with no one living in it. During this time, your home may not be covered for certain things like theft, malicious damage and water damage. Different insurers have different thresholds, but for esure you're covered unless your property is left for more than 30 consecutive days with no one living in the property, or if it's regularly unoccupied at least three nights in a row every week.
UNDERINSURANCE
This simply means not having enough insurance in place. For example, if your property is damaged in a fire and the cost of replacing everything is more than you've told us it is worth in your Contents Sum Insured, you may be responsible for the difference. This is why it's really important to value your items as accurately as possible when you buy your Contents Insurance and having proof such as keeping receipts or having photos can help if you ever need to make a claim.
DEFAQTO
Defaqto is a leading financial information, ratings and fintech business. Its Star Ratings help consumers make better informed financial decisions.
Hopefully this has helped demystify things and made you more at home with some of the general insurance terms used, so you can understand your cover even more. For more information, tips, facts and jargon-free explanations, click around our
The Hub
.  
You might also be interested in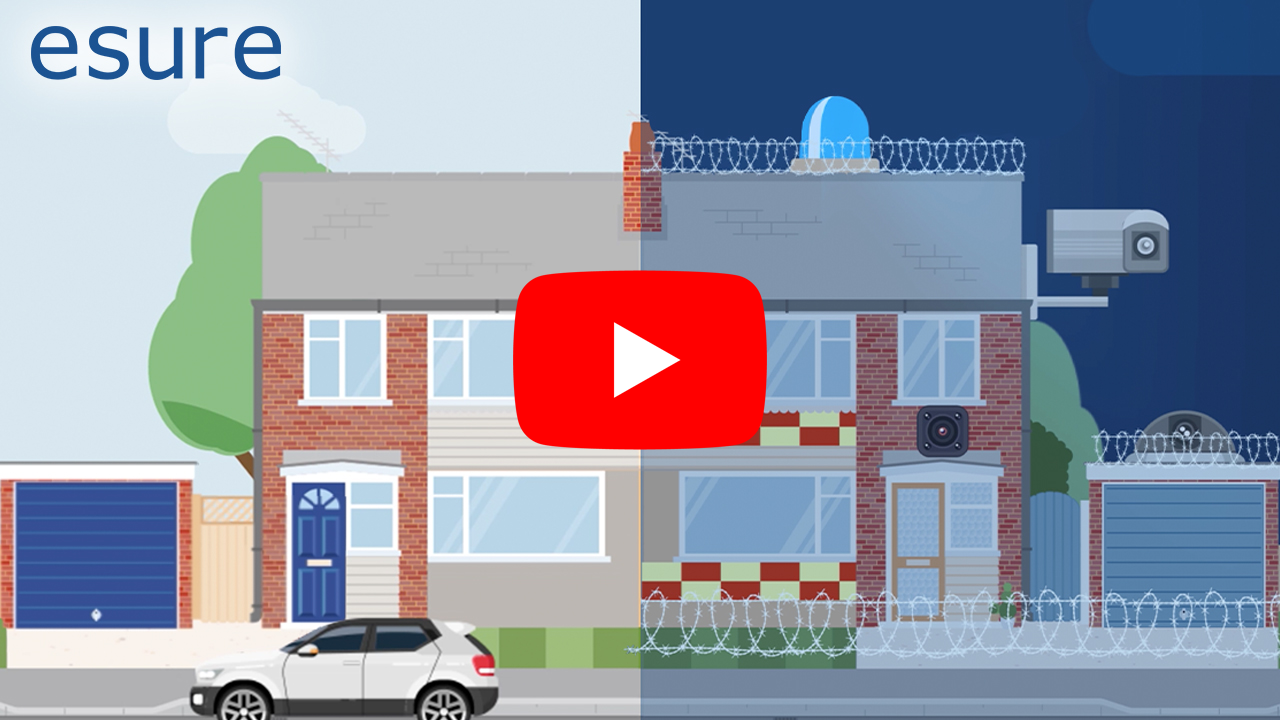 Understanding your home cover and when it applies
Take a look at our tips & keep your home covered.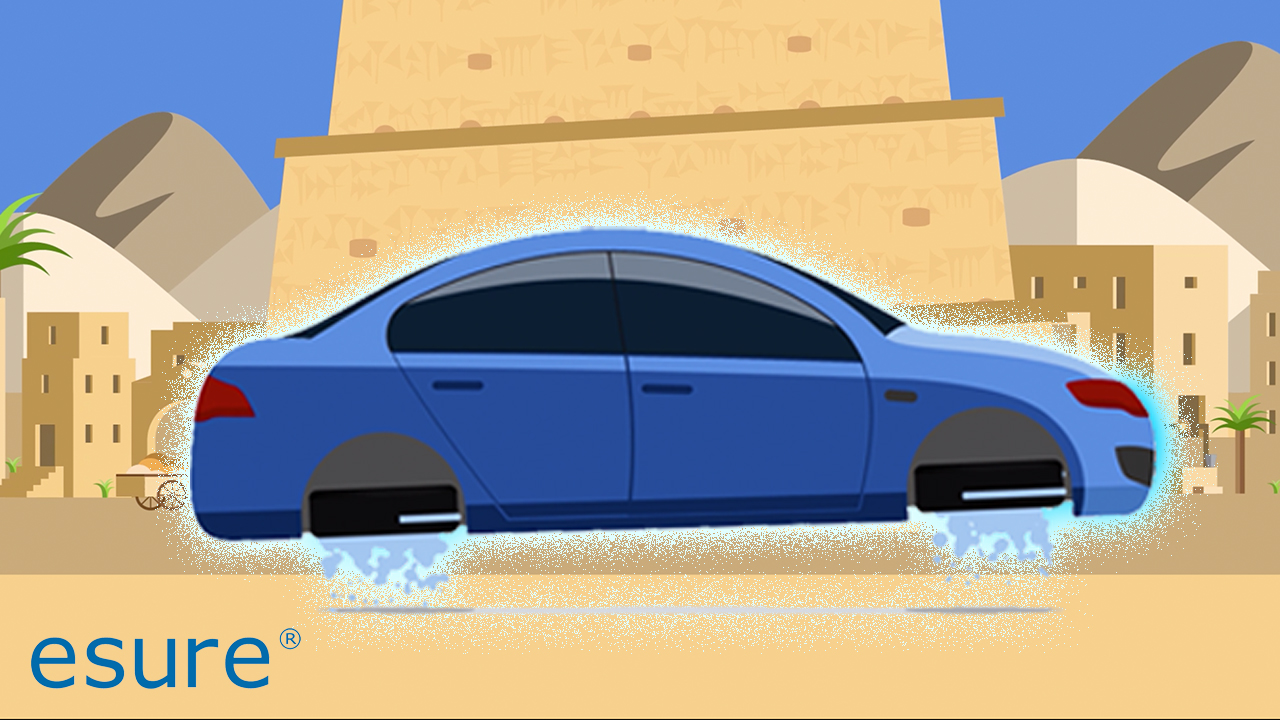 A modern take on age old insurance
From the ancient Babylonians to flying cars...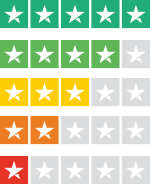 We'd really like to hear your views
Let us know how we're doing – after all what matters to you, really does matter to us.