How to buy a house
Posted by
emma.sewell
on
April 22, 2021
Buying a house is one of life's most exciting events. But the journey to homeownership can also be a stressful one, with plenty of learning curves along the way. If you're looking to get on the property ladder, this rung-by-rung guide is here to help explain the process of buying a house. While some of these tips are aimed at first-time buyers, it's also a great refresher for anyone wanting to learn more about the current market. Here's a list of some of the important things to think about when buying a house.
Understanding fees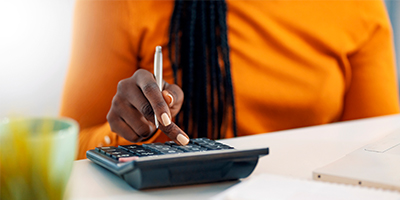 The best place to start when you're buying a house is understanding exactly how much it's going to cost. Of course, there's the price of the actual house, but you'll also need to understand the cost of all the other related fees. This is one of the most important steps as it could impact all of your other decisions. So where should you start?
Knowing how much deposit you can put down and how much you can afford to repay each month is important. Many lenders have mortgage calculators which will give you an idea of how much you could borrow.
When setting your budget, make sure you also think about the cost of:
Stamp Duty/ Land & Buildings Transaction Tax
Mortgage fees
Legal fees
Moving costs
Costs of any renovations and decoration work*
Ongoing costs of your home (e.g. monthly bills such as Council Tax and utility bills)
*If you're planning to do any renovation work, be sure to enlist the help of one or two building companies to find a fair quote.
The HomeOwners Alliance suggests these can add over 10% to the total cost of your chosen home. Whatever your budget, that's no small amount. You should also have a plan of how you'd keep up the repayments should your financial circumstances change.
How much deposit do I need to buy a house?
Most banks will ask for a minimum deposit of 5% of the property value to secure a mortgage. However, in recent years this minimum has fluctuated with the uncertain financial climate. If you can afford more than the minimum, how do you decide how much to put down?
Generally speaking, bigger is better. Putting down a larger deposit means you'll have lower monthly repayments which could be easier to handle in the long term.
"Chain-free" buyers are people who don't need to sell another property in order to make their purchase. All first-time buyers are chain-free buyers, so are generally in a better position to negotiate as they're not relying on the sale of their other house. People who are able to sell a property they own before buying a new home would put themselves in this chain-free situation, leaving them in a stronger position when buying.
Location, Location, Location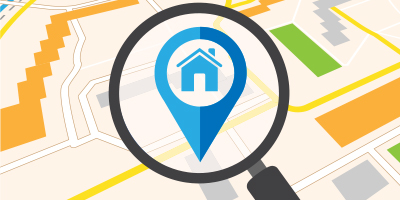 Now that you've worked out how much you can afford, it's time to look at location.
If you've already lived in the area you want to buy, you can likely skip this step. However, it's always beneficial to have a think about this in relation to the long-term value of your home.
For instance, are the house prices in the area on an upward trend? Are there plenty of job opportunities? It helps to have a good idea of the location's future potential before you commit to buying a new home.
If you're buying in a new area, it's time to make a wish list. Have a think about where you'll be in the next 15-20 years (or longer!). Then write down what you want out of your dream location, including any deal-breakers.
Here are just some of the things you may want to consider:
Schools, if you have children
Commuting links and the reliability of public transport
Easy access to healthcare services
Overall property values and whether prices are on an upward trend
Whether there's a competitive renter's market
If you're unsure about any of the deal-breakers on your wish list when moving to a new area, it may help to rent in the area before you commit to buying. This is often a good way to test the waters of your new location without as much risk.
Choosing a property
This is where it starts to get real and often a bit emotional. You've looked around your location and found houses that fit your needs. Try and remember to stay open-minded about potential properties.
If possible, try to go for at least two viewings on a property, so you can make sure you look over the house from a practical point of view the second time. Are there any areas that would need repair or modification? Are the rooms big enough, is there enough storage? If you have or are planning a family is there room to expand?
Getting your offer accepted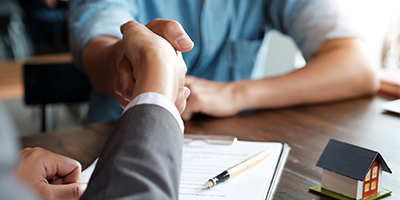 You need to work out what value you place on the house and put in an offer which reflects that and the asking price. Being a chain-free buyer or having a mortgage agreed in principle could put you in a stronger position versus other bidders. You can often get a mortgage agreed in principal quickly and easily by simply submitting your information to your chosen financial institution online.
Going under offer may bag you a good deal but you also risk losing out to higher bidders. Be prepared for some negotiating with estate agents but always keep in mind your top offer based on how much you know you can afford.
Buying a property in Scotland and making an offer is slightly different, with sellers listing properties as either:
"Fixed price" - which usually means that a seller wants a quick sale and is willing to accept the first offer matching their price, or,
"Offers over" - where the seller specifies the minimum price, once there have been some offers a closing date is announced and the seller will choose from the sealed bids that were submitted
Engage professional services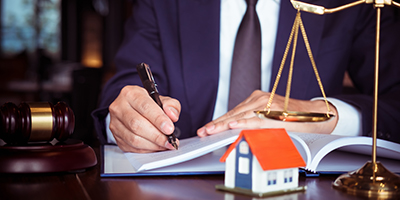 You'll need to hire a solicitor to manage the purchase, a conveyancer to conduct a survey, and possibly a mortgage specialist to arrange the mortgage.
This can be a lengthy process and you'll often have other items to negotiate on, such as fixing items that come up on a survey and potential purchase of fixtures and fittings.
Also remember to arrange a removal company and to contact the gas, electricity, and other suppliers at your new property when you have a date to exchange contracts. This is also when you'll need to put your buildings insurance in place.
Completion day
Completion day, which is essentially the day you can move into your new home. It's the final step in the process of buying and selling.
On this day, ownership is transferred to you from the seller. You'll get the keys to the property and the seller must vacate if they haven't done so already, and you're free to move into your new home. If you're doing any renovations beforehand, this is the day when the workmen are allowed in.
When you start moving your belongings into your new home you may want to add contents insurance to your policy if you haven't arranged it already. Once you're in make sure you re-evaluate your contents insurance after a few months, you'll want to make sure all that new stuff you'll be buying is covered in your new home.
Whether you're learning for the first time or refreshing your memory on how to buy a house, our guide has taken you through the key steps you'll need to complete. Want to find out more about home insurance? We've got you covered.
You might also be interested in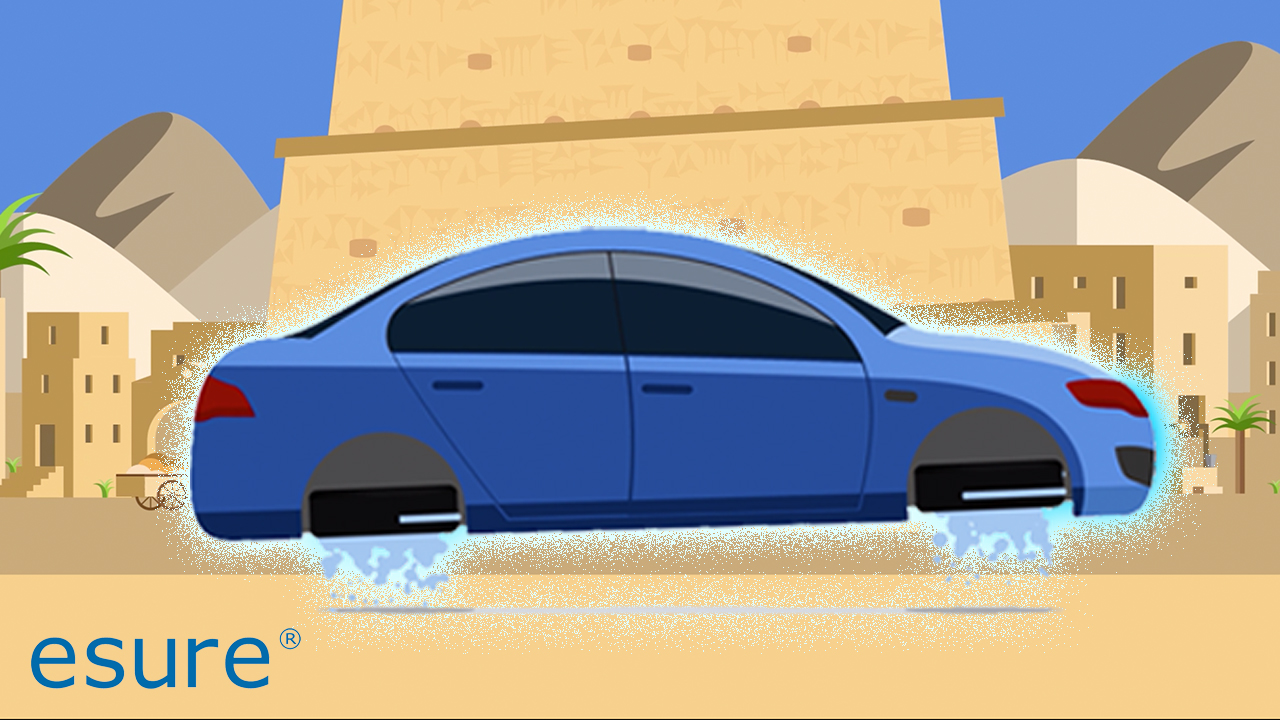 A modern take on age old insurance
From the ancient Babylonians to flying cars...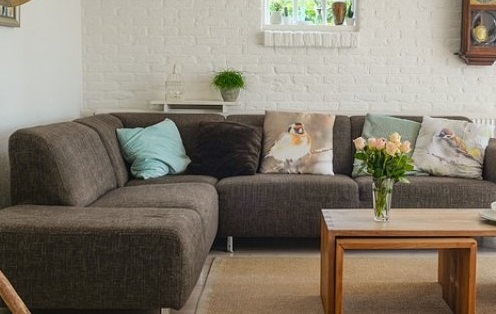 Planning something a little bigger?
Things you need to know before building an extension.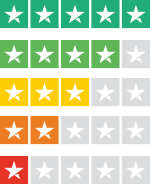 We'd really like to hear your views
Let us know how we're doing – after all what matters to you, really does matter to us.