Five great ways to enjoy the great outdoors
Posted by
APrior
on
May 4, 2019
It's all too easy to get locked into our work routines and home comforts, but with summer just around the corner and June being "Great Outdoors month", it's the perfect time to shake things up, get outside and reconnect with nature. Whether as part of a healthy lifestyle kick, a fun activity with friends and family or to push yourself to try something new, it doesn't have to cost a lot - or in some cases anything at all - to find great activities outside your home. Here's five ways to get up, out and about and exploring the great outdoors.
Hit the water
We're an island, blessed with plenty of rivers and lakes, so when it comes to watersports in the UK there are plenty of ways to whet your water-adventure appetite, from basic boating to more extreme activities…whatever floats your boat!
There's the familiar surfboards, canoes, white water rafting and powerboat experiences, or newly popular activities like wakeboarding, paddle-boarding or floating aqua parks (such as Liquid Leisure in Windsor or Pembrokeshire Wake Park). You could test your sea legs further on a stand-up paddleboard, or jump in and join the wild swimming movement? WildSwimming.co.uk has lots of information on when and where it's safe to do so.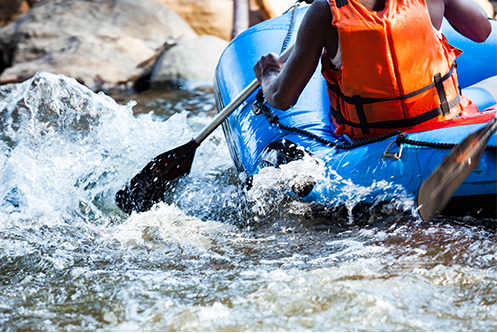 For us, there's something about the slow pace of canal travel that really makes you unwind and take in your surroundings, and there are some truly magnificent canals in England and Wales to travel on – from ambling countryside (finding pubs with moorings to stop for lunch), to more challenging routes along navigable aqueducts with breathtaking views.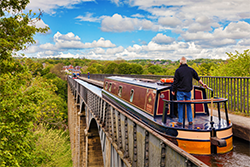 Camp out
We've covered glamping before, but if you really want to connect with nature there aren't many better ways than pitching a tent, building a fire, and toasting a marshmallow under the stars. If you don't have all the kit, many campsites offer pre-pitched tents and plenty of facilities.

At the other extreme, there's wild camping - pitching up with nothing but a sense of back-to-basics adventure. While you can't just turn up with a tent anywhere in England and Wales (except for parts of Dartmoor), it is permitted in Scotland - with obvious exceptions like people's front gardens!
Before you head off and pitch up, think about leaving your valuables at home, or check if they're fully covered. Your regular travel insurance may exclude tents and canvas accommodation, so you might want to look into specialist camping insurance, or ask if the campsite can assist with cover.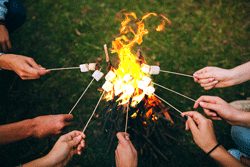 Grow and grab
Of course, one great way to connect with the great outdoors could literally be on your (back) doorstep. Check out our article on fun projects to do with the kids in your garden.

If you don't have a garden of your own, or are looking to go beyond the familiar, how about a foraging course? There is a huge variety of edible ingredients out there just waiting to be turned into one of the most rewarding meals you'll ever make! It's important to know what you're doing, though. Wild Food UK offer courses across the country.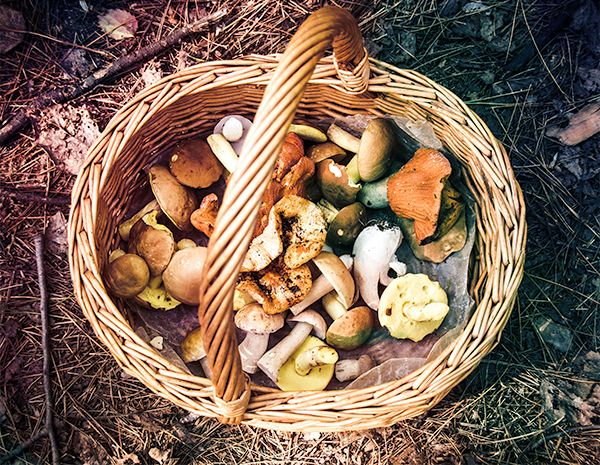 Walkabout
A one-day hike can deliver breathtaking scenery, plenty of time and space to reconnect with nature and a great sense of achievement. Having a fixed start and end point can make it easier to motivate stragglers in the group – but so can a pre-booked, well-earned meal and drink in a traditional pub at the end of the day!

Of course, you could always push yourself further with a tree-top walk or wire bridge across a valley? The Infinity Bridge in the Lake District is the longest high wire bridge in the UK - strung 2,000 feet above the valley floor with breathtaking panoramic views of the Honister Pass below, it's sure to get your heart racing.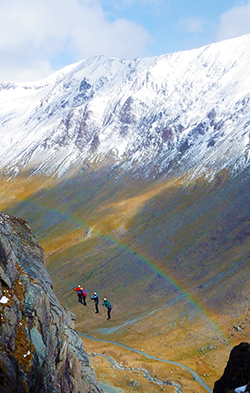 Or add an element of challenge to your walk with Geocaching? All you need is a smartphone (or other GPS-enabled device) to join this real-world, outdoor treasure hunting game. Geocaches can be found all over the world, with tens of thousands in the UK alone. Head to geocaching.com to find out more.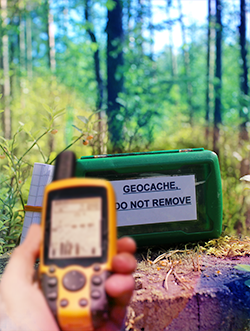 On your bike
Cycling is more popular than ever in the UK, with an estimated 2.4 million of us already cycling at least twice a week (according to Cycling UK), and with Bike Week coming up (6-18th June), it's a great time to start peddling and exploring. There are so many great bike routes and centres across the country it can be hard to decide where to start, so here's a list of some of the best from Cycling UK.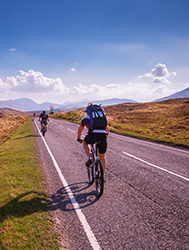 Remember to always lock your bike to a fixed object (or to your car if mid-journey) if you're going to leave it unattended.

You should also check if your home insurer has a specific value limit for any bicycle cover you might have - you should be able to find this in your policy documents. If you're an esure Home Insurance customer, you can find the latest policy information here.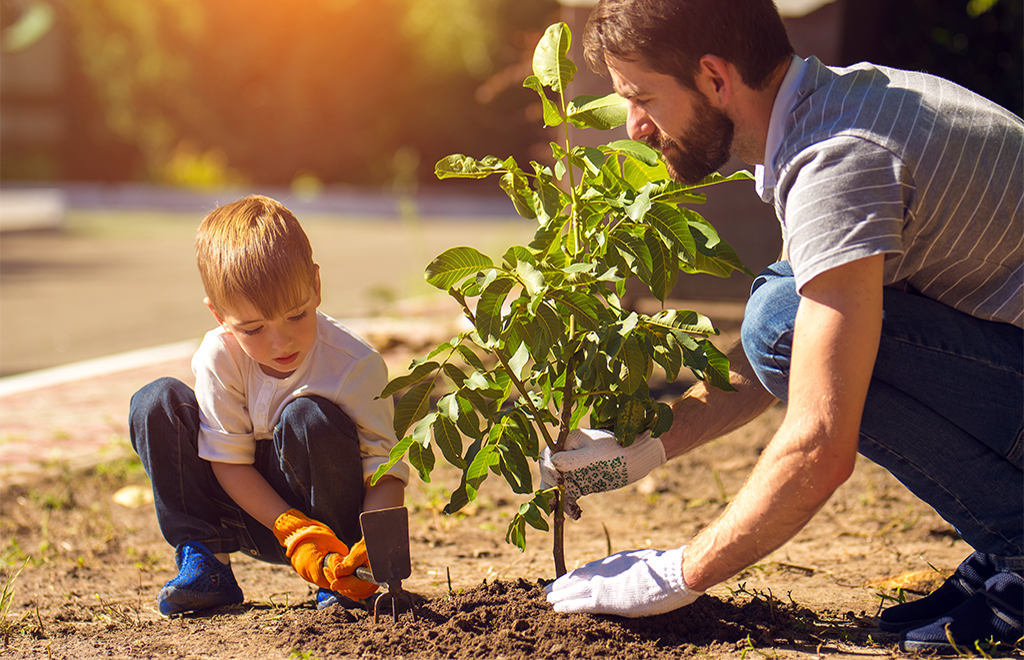 Find your green fingers
Fun gardening projects for kids (and big kids!)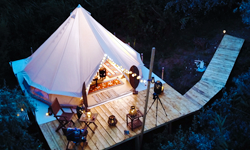 Planning a summer break?
Check out our ideas for some Staycation inspiration