Rainy day ideas for unpredictable summer weather
Posted by
HJordan
on
July 5, 2019
At esure, we know a thing or two about preparing for a rainy day. And there's nothing much more inconvenient than rainy days that turn up unexpectedly in the middle of the great British summer. But with a stockpile of weather dependent activities at the ready, you can make sure not a single summer's day goes wasted this year. Here's some fun ideas for both rainy and sunny days, so you're perfectly prepared for precipitation or parasol weather!
In case of sun...
Picnic in the (national) park
OK, we know picnics aren't the most original suggestion for a sunny day, but when they're combined with a walk around some of the UK's finest landscapes, they become that bit more special. Venture beyond your local areas to one of our country's breathtaking national parks, taking in the views and working up an appetite whilst finding the perfect hidden spot. Here's a list of 15 great family picnic spots from NationalParks.uk to start your search.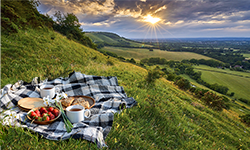 Swim out
If you're not near the coast, for a perfect sunny activity (that has its charms in the rain too), look no further than your friendly neighbourhood lido. There are some extraordinary outdoor pools dotted around the country (the Culture Trip have made a list of some of the best), but there may be a hidden secret one near you, so it's worth a quick Internet search.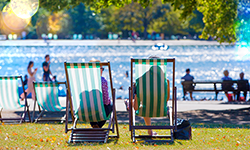 Outdoor cinema
Open-air cinemas are perfect when you're in the mood for a good movie and the weather's just too inviting to stay indoors. There's an increasingly large number of outdoor spaces and unusual venues across the UK being turned into big screens by companies like The Luna Cinema, who have several screenings in locations across the UK this summer. So whether you fancy heading to the park for a romcom, a palace for a musical or a racecourse for a thriller, you're sure to have a memorable experience, with a new or classic film favourite, that you just can't get in a traditional cinema.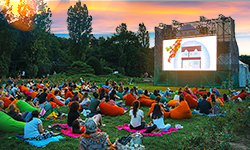 In case of rain...
Picnic indoors
Just because the clouds decide it's not picnic weather, it doesn't mean you have to agree. Half the fun is the unconventional dining setting, so spread a blanket out in your front room and lay out your favourite treats. Of the many benefits an indoor picnic has, the ability to choose food on its taste rather than its portability has to be high up the list! That means piping hot chips straight from the oven, ice cream without the race against time, and less paranoia about exploding yoghurts spilling over everything in transit.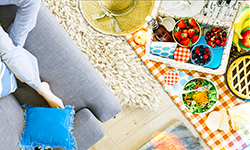 DIY spa
If the weather dampens weekend plans for a trip out, how about using the time to de-stress and look after yourself (or surprise a loved one) with a home-based spa session? Take over a room of the house and turn it into your treatment room: light some scented candles or oil burners (rose, lavender, basil, orange and lemon all contain the relaxing, anxiety-busting scent of linalool), turn your phone off and you'll be in the right frame of mind for a long bath or foot soak, face masks or an aromatherapy steam facial (using a bowl of hot water, essential oils and a clean towel). Here's an easy method to give yourself or a partner a de-stressing foot massage. Find a calming playlist online or turn everything off and use the sound of the rainfall outside as a peaceful soundtrack.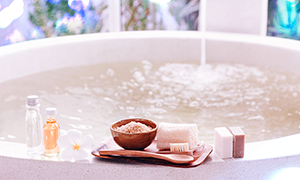 Home movie
The forecast says an open-air movie is not a wise option. Do you a) go to the normal cinema, or b) stay at home to watch a film…? The answer is c) all of the above! Don't just turn the telly on, go the extra mile and make it a proper film night. Serve popcorn in individual boxes (reusable cardboard popcorn boxes are a few pounds online), pick-n-mix sweets in bowls and nachos warmed in the oven. You could even invite people with homemade, personalised cinema tickets.

Quality digital projectors can be picked up relatively inexpensively these days and projecting a movie up onto a wall, stretched bedsheet or a proper collapsible screen will make it even more special – but even just turning the lights (and smartphones) off, the speakers up and rearranging the furniture a little will set the scene.

Oh, and you can pause the film whenever you want for comfort breaks, so no more hurried whispers of "what did I miss...?"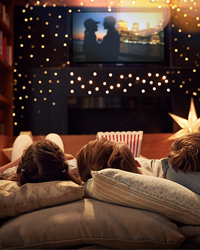 You might also be interested in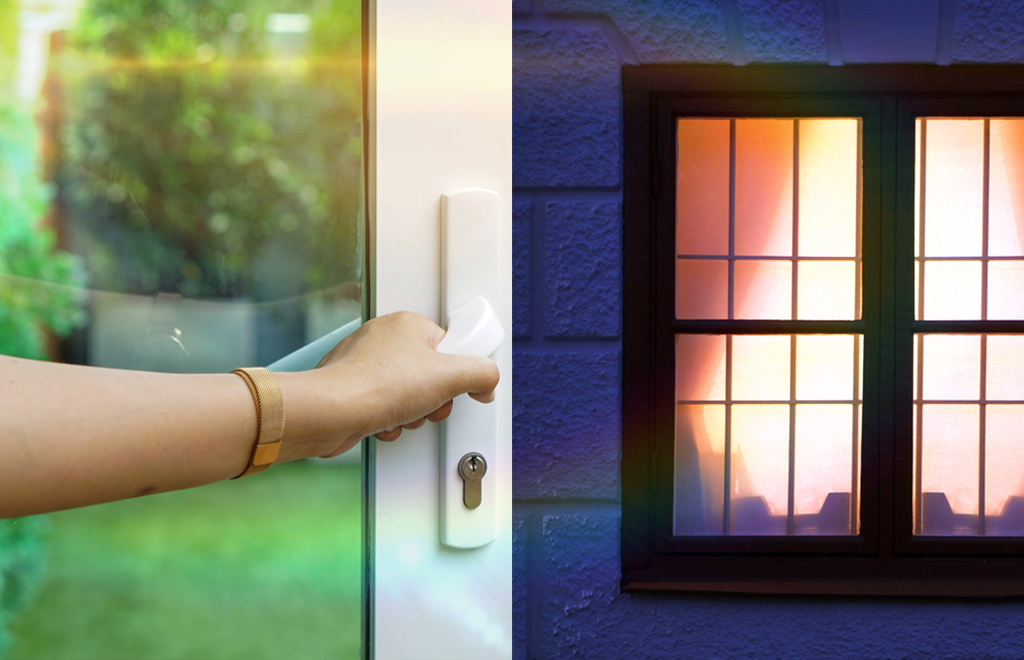 Top tips for summer security
Whether home or away, make sure your home's kept safe this summer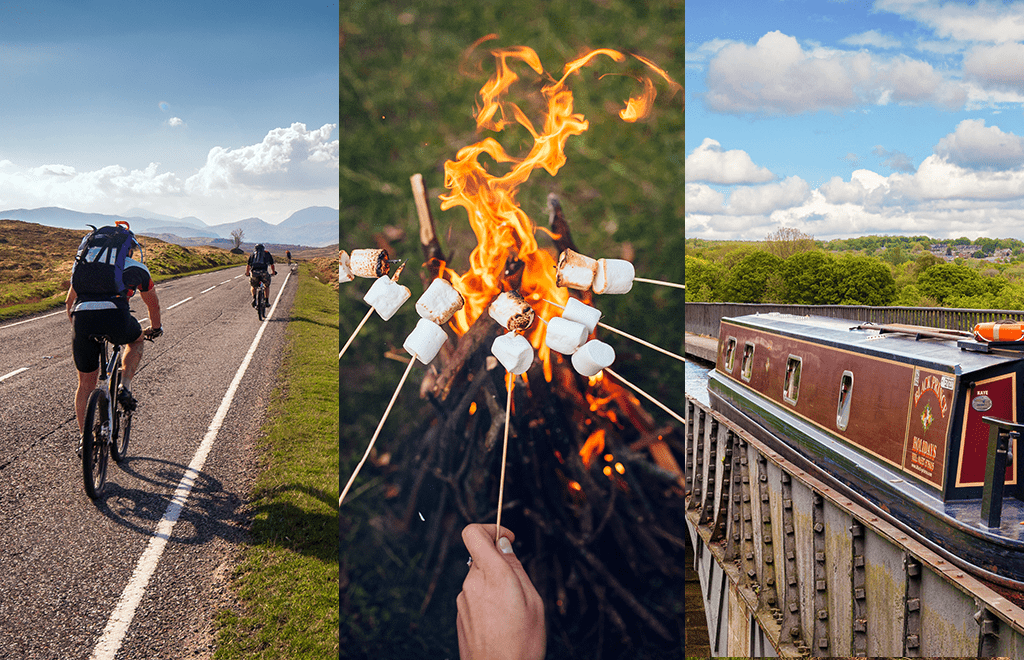 Five great ways to enjoy the great outdoors
Inspiration and ideas for getting out and about.