Top 10 indoor activities to do with kids
Looking for ways to keep your family entertained now that you're spending more time together at home? It's time to get creative and introduce some new fun indoor activities. From educational activities such as family reading time to creative activities such as talent shows, keep your kids busy, stimulated and entertained all day long during these testing times.

Check out our top 10 list of things to do with your kids while you're all at home together.
Indoor obstacle course
An indoor obstacle course provides hours of fun and gives your kids (and you!) the chance to get active whilst stuck indoors. You can build an obstacle course using everyday items around the house – think chairs to crawl under, cushions to safely jump over, clothes to layer on. You can design your course depending on the ages and interests of your children. Add in sets of jumping jacks, forward rolls and jogging on the spot to really tire them out.

Whatever your course ends up looking like, don't forget to keep a close eye on the kids to avoid any unwanted accidents. And not to spoil the fun, but do make sure to keep it safe and move any breakable items out of the way before you get going!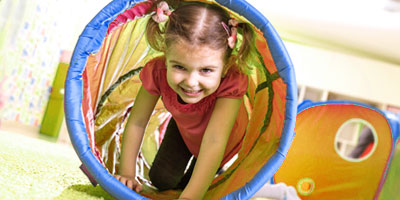 Indoor scavenger hunt
Scavenger hunts, also known as treasure hunts, are a fun way to keep older children focused and away from screens. Create a series of clues that lead on from one another and hide them around the house. If you have more than one child taking part, let them take turns reading them. Get them thinking with challenging clues that put their minds to work – if you're feeling particularly creative, why not try writing rhyming ones? For younger children you could create picture clues – either hand-drawn or printed out.
Bring the outdoors in: camp in!
Pretend you're camping in the great outdoors by getting the kids to create their own indoor campsite. This can be done in their bedroom or in the living room if you're happy to let that space get messy. Put up an actual indoor tent if you have one, or use bedsheets draped over sofas or between chairs for a makeshift version. Fill the tent with cushions for cosiness, and you could even encourage your kids to use it as a reading den. Peace at last.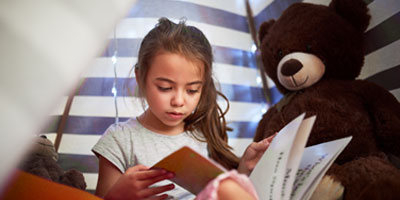 Sensory activities
For toddlers, sensory activities help them to develop and improve their coordination, concentration and motor skills. They also help young children to develop their imagination and ability to problem solve. Make fun activities at home using things you have in your cupboards. Let children explore the difference between wet and dry by filling small plastic bags with oats or flour and then give them a jug of water to add to each. They'll have endless fun exploring the different textures - just be prepared for mess before getting started with this one! Another idea could be exploring colour by creating a sensory bath filled with toys, bottle tops and other household objects that are all green, all yellow or all red.
Explore other ways to get messy with our Garden Projects for Kids blog.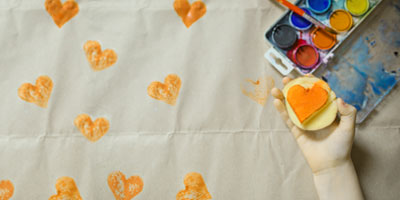 Talent show
It's time to dust off those secret moves they've been hiding and put on a talent show. The great thing about this is that it's fun for all ages. Whether your child is a budding singer, dancer, musician or artist, encourage them to showcase their talent to you and even to an audience of their favourite teddy bears and toys! You could challenge your kids to learn magic tricks to perform, or they could put on a fashion show, making costumes from anything but clothes. This is a great way to engage children, boost their confidence and improve their presentation skills.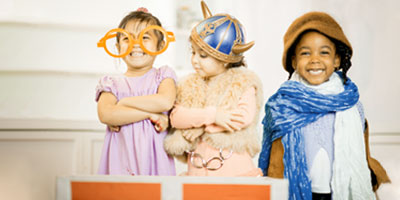 Chalk art
Give your kids artistic licence in the garden or on the driveway and let them loose with chalk. Encourage them to draw self-portraits, their favourite animals or even a good old-fashioned game of hopscotch. Playing with chalk can encourage their love of art as well as improving their ability to recognise different colours and their sorting and matching skills. Don't have a garden? Use mini chalkboards or paper instead and get creative.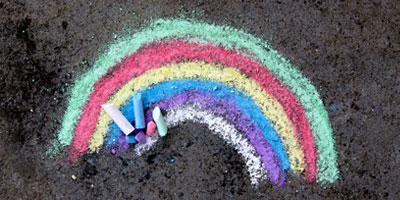 Bake & decorate
Spark their love of cooking from a young age by allowing your kids to help in the kitchen – eek! Start by baking cakes or cookies for a fun and exciting introduction to cooking – let your kids read the recipe (depending on their age), measure ingredients and mix everything together. And then for the really fun bit: decorating. Let them get messy and encourage them to take pride in what they've made from scratch. This activity helps to keep them focused while also helping them with their reading, maths and creativity.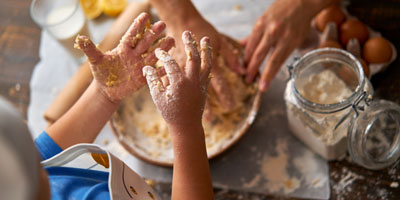 Jigsaw puzzle
Ready for some quiet time? Jigsaw puzzles give your kids something to concentrate on, potentially for hours or even days, while helping to improve their memory and their ability to problem solve and make connections between objects. Dig out any old puzzles you may have stored in the loft or in the back of the cupboard and get the whole family involved – it's a great activity for all ages.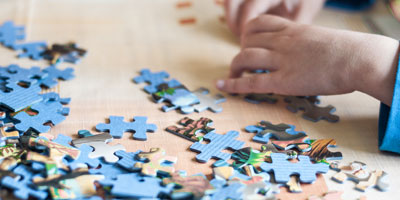 Family reading time…read out loud!
Family reading time is a fun and easy way to bring the family together in a calm and focused way. Use it as an opportunity to read classic children's novels, poetry, or even non-fiction books on topics that interest your kids such as animals, dinosaurs or the solar system. Read to your kids, let them read to you or take it in turns reading a page at a time. Use your best voices to bring the story to life! You could also encourage discussions about what you've read to improve their understanding.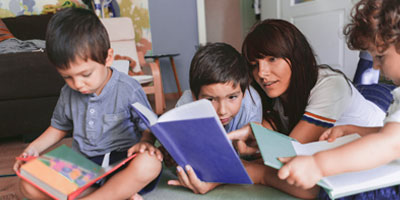 DIY masterpieces
Sometimes the most fun comes from getting messy, sticky and colourful. Grab the crayons, glue, glitter and paint and let your kids' creativity shine! You could encourage your children to find fallen leaves and twigs from outside to create a nature scene, or they could create puppets using ice lolly sticks. The possibilities are endless when it comes to arts and crafts for kids, and their creations will keep them concentrating and focused, without a hint of boredom!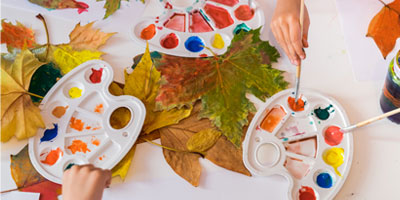 It's always a good idea to check you have the right level of
home insurance cover
in place. Plus, in case of any unwanted or unexpected accidents in the home,
Accidental Damage
cover can help protect your furnishings and possessions.  
You might also be interested in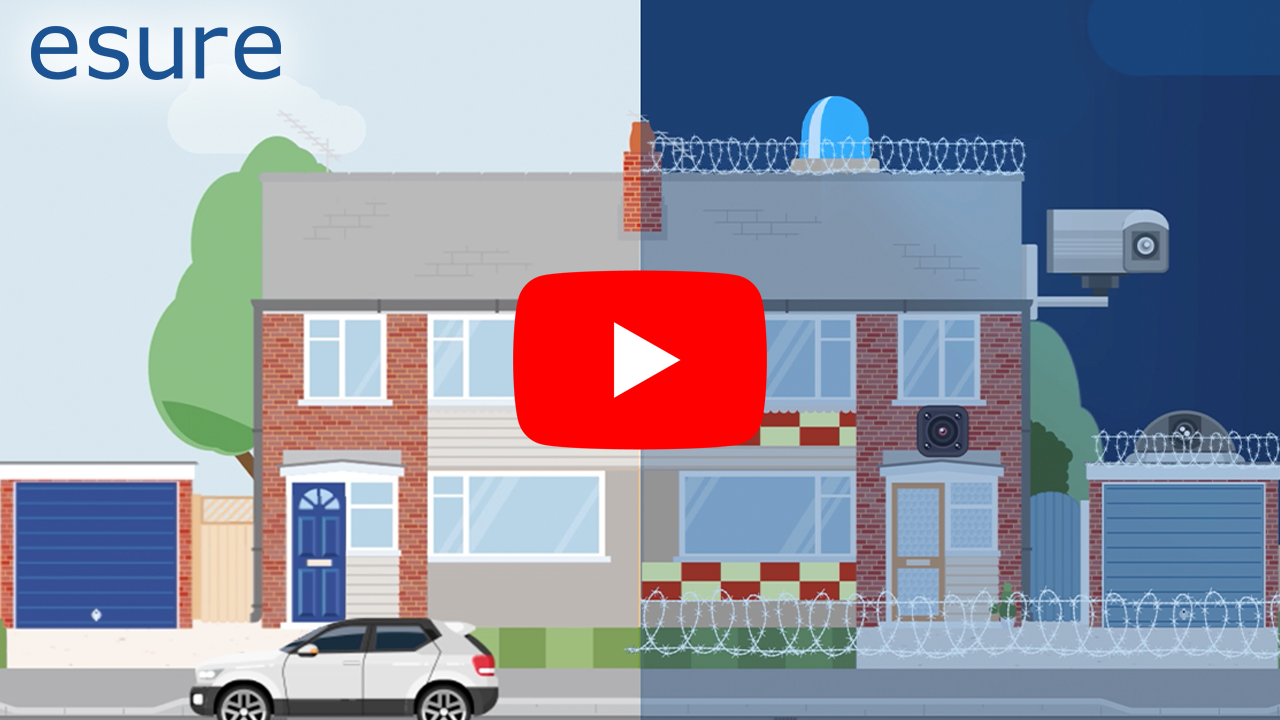 Understanding your home cover and when it applies
Take a look at our tips & keep your home covered.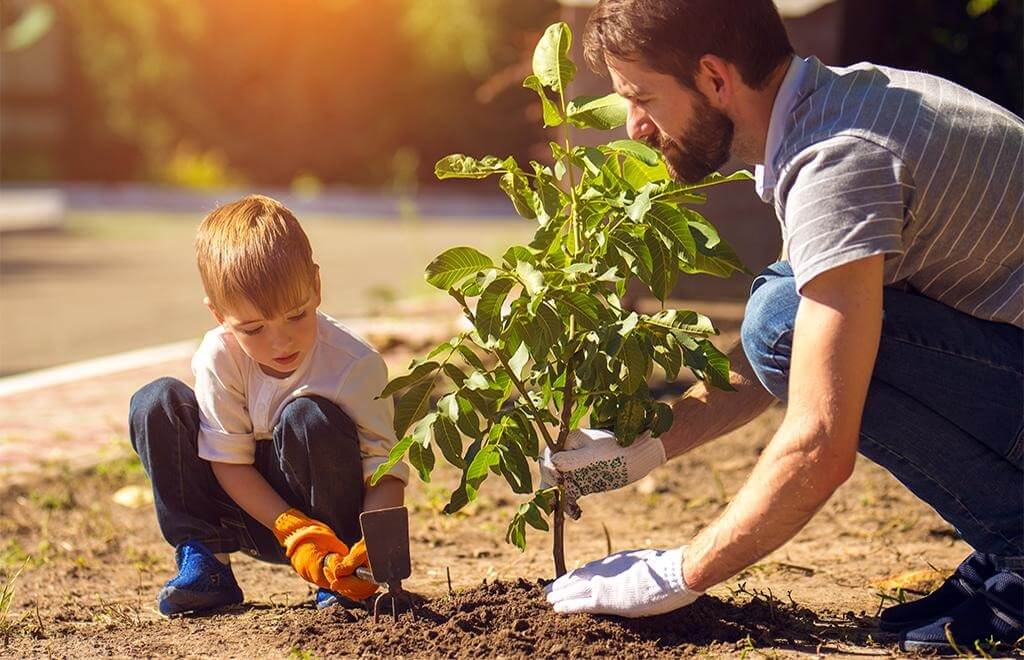 Find your green fingers
Fun gardening projects for kids (and big kids!)