Buying a property
Posted by
darren.foster
on
Buying a property can be one of life's most exciting events, but the journey to homeownership can also be a stressful one with plenty of learning curves along the way.
Whether it's your first home or your next home, this guide is here to help explain the buying process.
What costs are associated with buying a property?
The best place to start when you're buying a home is understanding exactly how much it's going to cost in addition to the price you pay for your home.
1. Stamp Duty/ Land & Buildings Transaction Tax
This is the tax you pay when you are buying a property and is typically paid on the day of the completion. The amount you pay can vary depending on various factors such as whether this is your first home, the price of the property and government incentives. For more details click here if you're buying in England or Wales, and here if you're buying in Scotland.
2. Mortgage fees
These are paid to your mortgage provider and can consist of arrangement fees, booking fees, valuation fees, telegraphic transfer fee, mortgage account fee, higher lending charge and broker fees (if you choose to use one).
3. Legal fees
You will generally need a solicitor or conveyancer to carry out the legal proceedings when buying your home. Legal fees can vary from company to company, with options ranging from high street branches to online organisations. Also consider that you may have to pay an additional fee on top of your solicitor costs for local and land registry searches.
4. Removal costs
Many movers choose to use a removal company to help them. Depending on the level of service you want from a removal team, you can have them pack up your whole home or simply move your prepacked boxes and furniture. Of course, you don't have to use a removal company; if you feel you can do it yourself hiring a van might be the option for you.
5. Buildings insurance
Some mortgage providers might want you to have buildings insurance in place before you exchange contracts on the property, so you may want to check with your lender to see if that is the case.
What about the deposit?
It's always best to seek financial advice before making your plans on how much you need for a deposit. In many instances putting down a larger deposit means you'll have paid off more of your house at the start and may mean you'll be able to get a better interest rate, plus you'll have lower monthly repayments which could be easier to handle in the long term. So, how can this be achieved?
1. Saving for a deposit
If you have a goal of owning your own home as a first-time buyer, then setting aside an amount of money each month to save for the deposit will help towards achieving your dream of owning a home. It's important to balance the time you're taking to save with what's happening in the market though – if house prices start to climb, it may be worth considering if it's better to go ahead with a smaller deposit and buy at the right price, rather than take longer to save and end up paying more for your home. This is something to discuss with your mortgage advisor.
2. Funds from your current property
If you are intending to sell a property, any balance outstanding at the date of sale after payment of all costs, fees and any applicable capital gains tax could count towards the deposit on your next home. It's important to discuss this with your mortgage advisor when planning the loan for your next home.
3. Funds from another property
If you are in the position of owning another property you may be able to re-mortgage that property to pay towards the deposit on the one you wish to buy. It's important to discuss this with your mortgage advisor.
Where should I buy?
It's not always all about the property. Think about areas you would like to live in and take into consideration what is available in the vicinity, and how important this is to you:
1. Transport links
Does the property have good links to public transport and reliable commuting links which allow you to get to work if needed? Do you need easy access to any major motorways for regular longer journeys?
2. Amenities
Can you easily access local shops for things such as a pint of milk, food for lunch, access to cash withdrawals without having to get in the car to do so?
3. Schools
If you have children or are looking to start a family, are the schools in the area up to a standard that you would like them to go to? If you have a specific school in mind, do you fall into the catchment area for this?
4. Leisure spaces and venues
Are you fond of a trip to the local pub, or would you be more concerned about possible noise from the venue? Would you like a gym nearby? What about a park or open space?
5. Healthcare services
While you will always be allocated to a GP when you move to a new area, you may want to review the local offerings to see where you're likely to be placed. If you have any ongoing health issues that require more specialist care, consider how easy it will be to access this from your new location.
6. Any local planned construction works or flood risks
It's a good idea to check local publications and the local Council's website for any large local construction projects planned as well as any details about local flood risks.
If you're unsure about any of the deal-breakers on your wish list when moving to a new area, it may help to rent in the area before you commit to buying. This is often a good way to test the waters of your new location without as much risk.
What to look for when choosing a property
You've looked around your location and found houses that fit your needs. Try and remember to stay open-minded about potential properties but don't forget to look at:
1. Structure
Look for signs of any structural movement, such as large cracks in the walls. If there are issues you will generally see these around where extensions join the main property, end of terrace walls and bay windows, but these can occur in other areas of the property. It's also wise to look to see if the roof and chimneys are in good condition, and if lots of the other properties in the road have had their roofs replaced.
The Royal Institution of Chartered Surveyors (RICS) could be contacted either for piece of mind or if there are concerns over the structure generally to undertake a survey - there would of course be a cost for this.
2. Rooms
Are the rooms going to be big enough for your needs now, but also for any future plans you may have? Be mindful that the photos you see of the property might not represent the rooms' true size. You may want to take a tape measure to ensure any furniture you have would fit in the new living spaces.
3. Property position
You may want to look at the way the property faces, or more specifically which direction the garden faces. A north facing garden will get less sun on it, so if you like spending time outdoors or enjoy gardening, take this into account. Similarly, if you enjoy spending evenings in the garden, a west facing garden would be better than one facing east.
4. Soundproofing
You may end up getting to know the neighbours quite well if the property isn't adequately sound-proofed. If your neighbours have a different timetable to you, they may disturb you if you work from home or are sleeping. Pay attention to what's easily heard from next door (or above/below if in a flat) during your viewing.
5. Damp
If you enter a property and it has a mouldy smell, flaking plaster or water marked walls then this could be a sign of damp. You can ask about any damp treatment that has been carried out.
6. Storage
Does the home have enough storage for your possessions and store practical items such as coats, shoes, vacuum cleaner and clothes? If there is outside space check for out-houses or sheds for safe storage of your garden items, or space to put a shed up if there isn't one already.
If possible, try to go for at least two viewings on a property, so you can make sure you look over the house from a practical point of view the second time. Going back on a different day and/or at a different time is also a good idea as both the house and neighbourhood could feel quite different.
How to get an offer accepted in England and Wales
You have found your perfect home in an area you want to live. So what steps do you need to take to get the property you want?
1. What should you offer
Whilst the seller will have set an asking price based on things such as similar house sales in the area, market conditions, and condition of the property, you can of course make an offer on this. Consider both yours and your seller's position, as well as how much interest the house has had, when thinking about the price you go in with.
2. Begin negotiations
Once you have decided on the price you would like to pay for the home, start the negotiation with the estate agent or seller. You may want to start lower than your intended offer as this will give you some leeway for later bargaining – and you may even end up paying less than you expected to if a lower offer gets accepted.
3. Take advantage of your situation
Being in a particular buying situation could be to your benefit. If you are a first-time buyer, a cash buyer (chain free), have a mortgage in principle, these could all be favourable to the seller.
4. Bidding against others
An estate agent has to inform you of any other offers made on the property, but not how much. It's highly unlikely a reputable agent would make up other offers as this is part of the Property Ombudsman's Code of Practice. Some estate agents will operate a sealed bids process, so ask about the date by which you must make a bid and how many bids you can make. However, if you have agreed a price for a property and after this the agent contacts you to say another offer has been received, you can ask for written proof of this from the agent.
5. Walk away
Don't be afraid to walk away if bidding goes over your budget, you wouldn't want to over commit and end up paying more than you intended. It may be disappointing at first but likely to be better in the long run. Don't forget to factor in any repair and refurbishment costs that may be required.
What happens when your offer has been accepted
Once your offer has been accepted you will need to start the buying process for your new home.
1. Engage legal services
You'll need to hire a solicitor or a conveyancer to manage the purchase, they will commission surveys and searches on your behalf, and possibly a mortgage specialist to arrange the mortgage (or you may use your own mortgage specialist). You can ask your solicitors or conveyancers if they provide insurance for the fees in case the sale doesn't go ahead.
2. Open communications with the seller
It can be a lengthy process and you'll often have other items to negotiate on, such as fixing items that come up on a survey and potential purchase of fixtures and fittings. Your solicitor can manage this all for you and should be involved in all discussions so any decisions and agreements can be recorded.
3. Get ready for the move
Also remember to arrange a removal company and to contact the gas, electricity, and other suppliers at your new property when you have a date to exchange contracts. You will need to arrange property insurance to take effect from the date the property becomes yours.
How to get an offer accepted in Scotland
Buying a property in Scotland and making an offer is quite a different process compared to England and Wales. Some homes are sold at a "Fixed price", which usually means that a seller wants a quick sale and is willing to accept the first offer matching their price. Most however use a blind bidding system where the seller specifies the minimum price and, if you're interested in the property, your offer is submitted by your solicitor as a sealed bid. The full process is outline below.
1. Home report
If you find a home that you're very interested in, the first step is to ask the estate agent, the seller, or their solicitor for the Home Report. This document gives details on the property and is split into three sections which are: a single survey and valuation, a property questionnaire and an energy report. This must be given to you within nine days of your request. There are some properties that don't need a home report – you can review these here.
2. Find a solicitor
Unlike in England and Wales where you generally appoint a solicitor after an offer has been made and expected, in Scotland if you find a property that you would like to purchase and you are happy with the Home Report, you will need to appoint a solicitor before you make a formal offer.
3. Making an offer
To make the offer your solicitor will firstly formally note your interest with the seller. If a number of people note their interest a closing date will be set by the seller for offers to be made, giving the interested parties time to arrange the finances to purchase the property. If no closing date is set this could indicate that you are the only bidder, instead of making an offer it might be possible to negotiate the price with the seller. If you decide to make an offer, it should include:
A brief description of the home
The date you would like the keys for moving in
The price you are willing to pay
Any items that you would like to buy from the seller
Any other conditions you have
 
4. Missives
The offer must be sent as a letter from your solicitor allowing the seller to consider it. If your offer is the one that is accepted you will receive a letter from the seller's solicitor called a "Qualified Acceptance" meaning they accept your offer dependant on certain conditions.
Yours and the seller's solicitors will then send each other letters negotiating the conditions, these letters are called missives. Once both parties are agreed on the terms you have a binding contract, and if you try to go back on the deal after this, you'll be liable for damages to the seller.
It's therefore important to be sure this really is the property for you before you start the missives process.
5. Conveyancing
After the missives your solicitor begins the process of conveyancing, going through the legal process of transferring ownership of the property from the seller to you.
What happens on completion/settlement day
Completion day or settlement in Scotland, which is essentially the day you can move into your new home, is the final step in the process of buying and selling.
1. Legally own your new home
On this day, ownership is transferred to you from the seller. You'll get the keys to the property and the seller must vacate if they haven't done so already, and you're free to move into your new home. If you're doing any renovations before actually moving in, this is the day when the workmen are allowed in. This is also the day to take the meter readings as the responsibility for the utilities has now passed to you.
2. Begin moving in
When you start moving your belongings into your new home you may want to add contents insurance to your policy if you haven't arranged it already. Once you're in make sure you re-evaluate your contents insurance after a few months, you'll want to ensure any new items you'll be buying are covered in your new home. Make sure you inform your insurer in advance if the property will be empty for a period as this may affect your insurance.
Whether you're learning for the first time or refreshing your memory on how to buy a home, our guide has taken you through the key steps you'll need to complete. Want to find out more about home insurance? We've got you covered.
You might also be interested in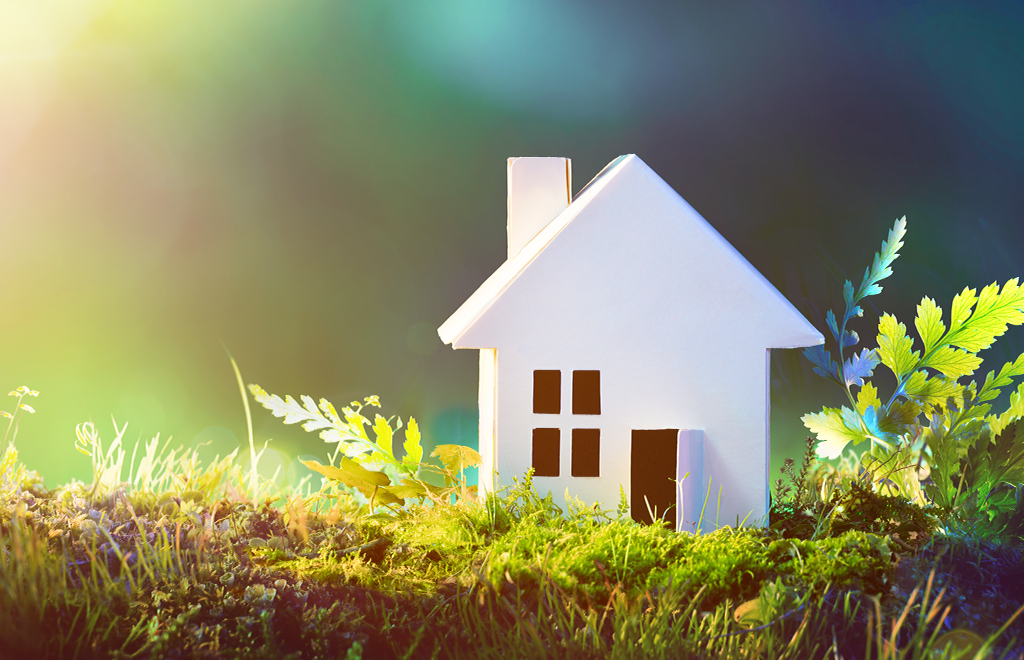 Eco friendly home tips
10 simple ways that you can help make your home a model of sustainability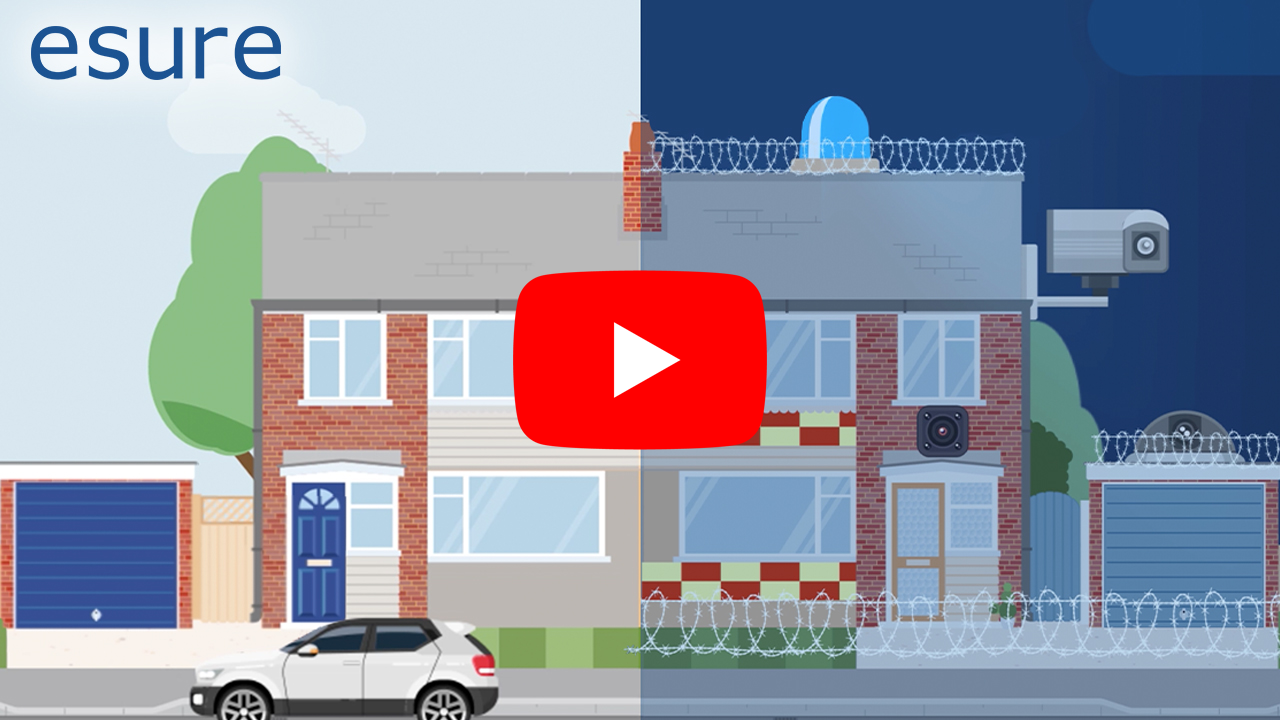 Understanding your home cover and when it applies
Take a look at our tips & keep your home covered.