Off
Over 50s Home Insurance
5 Star rated home insurance for over 50s
Get your quote in minutes
Off
Trusted by customers with their car and home insurance
Off
Over 50s Home Insurance
Being in your fifties is an important milestone in your life, your children may have moved away for university and you have your home to yourself again - or you can see early retirement on the horizon.
At esure, our cover is rated 5 Stars by independent financial researcher Defaqto, which is the highest rating that can be awarded. Plus all our call centres are based in the UK, and are full of helpful staff should you ever have a problem or query.
Is there anything different about home insurance for over 50s?
The level of cover we offer is the same regardless of age. It's worth keeping in mind that when shopping around for buildings and contents insurance, over 50s have a lot of options to choose from. With esure you can buy both buildings and contents insurance together, or as separate policies.
Off
Contents cover–what does over 50s home insurance look like with esure?
You've probably lived in your home for a long while now, and have amassed a lot of things, so it's important the cover you have meets your needs. When you buy esure Contents Insurance you get:
0
Off
New for old cover – we like to keep things simple so if we think any of your items need replacing, they are replaced as new.
Garden contents up to £2,000 – good if you like to spend your afternoons tending to your plants, or reclining on your lounger.
Money in your home up to £750 – if you have any cash that is stolen in your home our cover is designed to reimburse you.
Visitors' belongings up to £2,500 – if you have friends or family over often we aim to protect their things as well as yours.
Freezer and fridge contents up to £1,000 – when your fridge or freezer gives up the ghost, don't worry our cover intends to replace your food if it spoils.
Outbuilding theft cover up to £2,000 – from fishing tackle to garden tools, whatever your hobby is, we aim to cover it in the event of a theft.
0
Off
Buildings cover – what does over 50s home insurance look like with esure?
Off
Buildings cover – unlimited, so you're not underinsured.
Alternative accommodation up to £75,000 – if we agree you can't stay in your home we will pay for you to stay somewhere else.
Fixtures and fittings – we aim to cover your kitchen, or bathroom suite if it needs replacing after an insured event.
External door locks up to £1,000 – if you lose or have your door keys stolen, we will help you as soon as we can, by either replacing or fitting new locks.
Unlimited glass and sanitary ware cover – providing the damage is covered by an insured event.
Off
What events does esure cover?
This is a summary of some of the events we cover for full information please read our policy document:
Off
Fire
Falling branches or trees
Vandalism
Explosion
Damage as a result of burst or leaking pipes - this includes water tanks, washing machines, dishwashers, raditors or other fixed heating systems
Damage as a result of oil leaks
Theft or attempted theft
Subsidence
Off
Add more to your home insurance
Getting these great Optional Extras for your over 50s home insurance can help enhance your cover. 
Off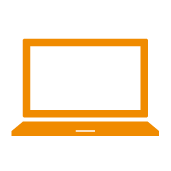 Personal Possessions Cover

Spend a little extra to get cover for accidental loss, damage and theft of your personal possessions while they are temporarily removed from your home anywhere in the United Kingdom and for up to 60 consecutive days anywhere in the rest of the world.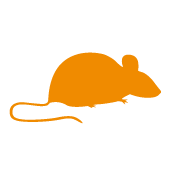 Pest Cover

If you call out a professional to deal with a pest infestation, we'll cover the cost of the call out and extermination, up to a total cost of £150 (including VAT).

Spend a little extra to avoid ringing around – you can claim for the call out charge and the professional extermination or control of wasps, hornets nests, rats, mice or grey squirrels subject to an overall limit of £150 (including VAT per claim).

For the treatment of bed bugs this cover will pay the contractors charges subject to a maximum of three treatments/extermination and an overall limit of £200 (including VAT) of bed bugs in one infested area in the Home in the event of a call out.
Off
For full information, and terms and conditions on these Optional Extras please look at the policy booklet.
Off
As a new customer you can add free for your first year when you buy Combined Buildings and Contents insurance:
0
Off
Family Legal Protection
Access to expert lawyers with up to £50,000 legal costs covered for you and your family
No Claim Discount not affected
Home Emergency Cover
One call to us and we'll arrange for a contractor to visit your home and carry out the emergency repairs. Call-out charge, labour cost, parts and materials to a limit of £500 (including VAT) subject to a £25 excess
0
Off 20
Off