Over 60s Home Insurance
You can add FREE for the first year:
  Family Legal Protection
  Home Emergency Cover

Plus we're rated 5 stars by defaqto.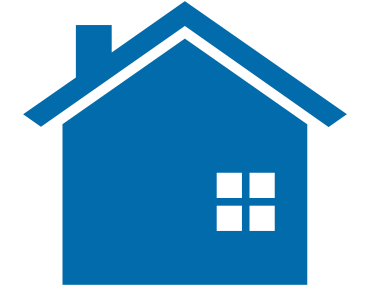 You've probably lived in your home for quite a while now, and have collected many things over the years. You might even still live in the house you raised your children in, and have bedrooms going spare for visiting family and friends.  
When you choose esure you can sleep easy knowing your home is protected by quality 5 Star Defaqto rated cover. Plus all our call centres are UK based, with friendly staff, ready and waiting to help whatever your query might be.

 
What's different about buying home insurance for over 60s?
Nothing at all when you get a quote with esure. We offer both contents and buildings insurance, which you can buy separately or together. It's also worth knowing that when you buy both our policies together, you might be entitled to a discount.
What does home insurance for over 60s look like with esure contents?
If you're no longer working, you might be enjoying your extended evenings at home, feet up, catching up with the latest episode of Sherlock. Because you spend more time in your home than ever before, you're probably more aware of how much all your possessions cost. With esure contents insurance you get:
Buildings cover – what does over 60s home insurance look like with esure?
What events does esure cover?
 
This is a summary of the events we cover for full information please read our policy document:

•    Fire
•    Falling branches or trees
•    Vandalism
•    Explosion
•    Burst or leaking pipes–this includes fish tanks, water tanks, washing machines, dishwashers, radiators or other fixed heating systems 
•    Oil leaks
•    Theft or attempted theft
•    Subsidence
Can anything affect the price of over 60s home insurance?
 
There a few things, which can affect what you pay for home insurance. If you have a large house with several bedrooms, you will most likely pay more as you'll have more things to insure. The house itself will probably be bigger too, meaning rebuild costs would be higher.
Where you live can also change what you pay, as well as the materials your property is made of. esure for example won't insure any homes that have a thatched roof.
If you're thinking of downsizing or relocating for your retirement you might want to research the type of home you might see yourself living in and the area–it could have a big impact on what you pay for your home insurance policy.
Can I increase my cover?
 
You certainly can, our Optional Extras include:

•    Personal possessions–get your things covered when you take them outside the home, this is particularly useful for protecting your smart phone when you're out and about. Visit our personal possessions page to find out more
•    Home emergency cover–emergencies tend not to be restricted between the hours of 9–5, you could save yourself the hassle of ringing round trying to find that out-of-hours plumber, by making one call to our emergency hotline. Visit our home emergency cover page to find out more
•    Family Legal Protection–you could get covered for all sorts of situations that may require legal assistance, from employment tribunals to getting back your money after buying something faulty online. Visit our Family Legal Protection page to find out more
As a new customer you can add at no extra cost in your first year: