Over 70s Home Insurance
You can add FREE for the first year:
  Family Legal Protection
  Home Emergency Cover

Plus we're rated 5 stars by defaqto.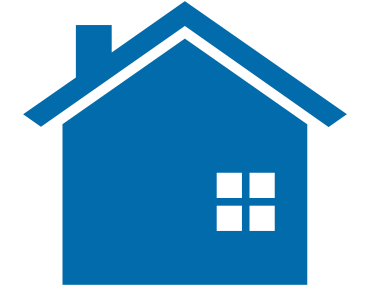 You've probably been retired for a few years now, enjoying your well earned time off. Be it travelling abroad, or wining and dining at your favourite restaurant. Your time is now all your own, and you can choose to spend it exactly how you want to. You might have made some improvements around your home, or you want to swap the city rat race for the countryside. Either way you might be thinking about home insurance more, and how any life changes could affect what you pay for your policy.
How much am I expecting to pay for over 70s home insurance?
When you buy buildings or contents insurance with esure, we treat everyone the same regardless of age. But, there are plenty of other factors that could affect what you pay. If you're thinking of relocating to be nearer family, or simply just want to get out of the hustle and bustle of the city–it's worth researching your new area and home with a fine tooth comb. We won't insure homes that have a great risk of being flooded or those on a flood plain. We also don't insure any property that has a thatched roof. If you're thinking of downsizing you might save on your policy, but this does depend on the area you're moving to.
I travel a lot, will that affect my home insurance policy?
You might have booked yourself a Caribbean cruise, or will be visiting the family in Australia for a while. Depending on how long you're away, it might be worth checking to see if there are any restrictions in your home insurance policy.
If you're away for long periods of time, something a like a water leak can cause devastating damage if left unnoticed. As a result insurers put in place certain exclusions for the time spent away from home. If you're with esure, your home is covered as long as you don't leave it unoccupied for more than 30 consecutive days. That said if you're away for over five days but haven't taken reasonable steps to protect your home–like keeping your heating on timed so your pipes don't freeze and burst during winter, you might not be covered.
I've made several changes to my home – how will it affect my home insurance?
It's not unusual to spend some of your retirement fund on making changes to your home, be it having a new conservatory, or kitchen fitted. If you've made any adjustments or are thinking of doing so, it's probably worth getting in touch with your insurer to see if it will affect the level of cover you have.
If you have increased the number of bathrooms in your home, some insurers might put up the price of your policy because the chance of a water leak happening will increase. Likewise if you have extended your property and have furnished your new space, this could increase your contents sum insured (the total amount of cover for the contents in your home) and in turn increase the amount you pay for your policy.
Contents cover – what does over 70s home insurance look like with esure?
Our contents cover is rated 5 Stars by Defaqto, so you can rest assured you're protecting your possessions with quality cover. Below is a summary of what our contents cover includes.
Buildings cover – what does over 70s home insurance look like with esure?
If you're thinking of selling up and relocating, or even making adjustments to where you live, you're requirements for buildings insurance could change. So it's important you know what your policy includes. When you choose esure you get:
Can I increase my home insurance cover?
We like to give our customers the chance to increase their cover if they want to with our Optional Extras.
Home emergency cover – if you don't want to be stuck on the phone making calls to an out of hours plumber or electrician, home emergency cover is for you. Just make one call to our emergency helpline, any time day or night and we'll do our best to get your emergency sorted. No Claim Discount is unaffected. For more information please read our home emergency cover page.
Pest cover – this can be an overlooked add-on, but if you do find an infestation of bed bugs or grey squirrels in your home, this cover can take away the hassle of finding an exterminator, to find out more please visit our pest cover page.
To find out more about what we cover please read the policy booklet.
As a new customer you can add at no extra cost in your first year: