Off
Over 80s Home Insurance
5 Star rated home insurance for over 80s
Get your quote in minutes
Off
Trusted by customers with their car and home insurance
Off
Over 80s Home Insurance
Whether you live in a warden controlled apartment or are still in the home you raised your family in, our insurance has something for you. We pride ourselves on our customer service and aim to be as clear and upfront as possible, so you know what you're getting for your money. Our insurance has been rated 5 Stars by independent financial researcher Defaqto–the highest rating awarded, so you can be sure when you buy your home insurance from us, it's up there with the best.
I'm moving to be nearer family. Will the cost of my home insurance change?
If you're moving to a new property be it a bungalow or warden controlled apartment, what you pay for your insurance will most likely change–especially if you're downsizing. But the size of your new home isn't the only factor that can affect what you pay, the location is also important. If you're moving to a smaller property that also is in an area with lower levels of crime you could pay considerably less. But if you're moving to somewhere that's on a flood plain you could be paying a lot more. The material of your new home can also influence the price of your new policy, older homes can be more costly to insure as newer homes may have more modernized central heating and electrical systems.
Off
I'm looking for over 80s home insurance -what's the difference between contents and buildings cover?
Contents insurance covers your possessions and any furnishings you might have. For example carpets, curtains, your television, and computer. An easier way to think about it is imagine tipping your house upside down, everything that falls out could be considered contents. Buildings insurance on the other hand covers the fixtures and fittings of your home, such as your fitted bathroom and kitchen, the walls floors, and ceiling. In other words anything that is structural in your property.
My house has been adapted, what sort of adaptations do you cover?
When shopping around for over 80s home insurance, it's important you get cover that meets your needs. If you have adapted your house, for example fitted a stair lift, we would aim to cover it as part of your buildings policy. If you've have made any other modification and want to know if they are covered, please get in touch or find out more in our policy document.
0
Off
Contents cover–what does over 80s home insurance look like with esure?
You've probably lived in your home for a long while now, and have amassed a lot of things, so it's important the cover you have meets your needs. When you buy esure Contents Insurance you get:
New for old cover – we like to keep things simple so if we think any of your items need replacing, they are replaced as new.
Garden contents up to £2,000 – good if you like to spend your afternoons tending to your plants, or reclining on your lounger.
Money in your home up to £750 – if you have any cash that is stolen in your home our cover is designed to reimburse you.
Visitors' belongings up to £2,500 – if you have friends or family over often we aim to protect their things as well as yours.
Freezer and fridge contents up to £1,000 – when your fridge or freezer gives up the ghost, don't worry our cover intends to replace your food if it spoils.
Outbuilding theft cover up to £2,000 – from fishing tackle to garden tools, whatever your hobby is, we aim to cover it in the event of a theft.
0
Off
Buildings cover – what does over 80s home insurance look like with esure?
Buildings cover – unlimited, so you're not underinsured.
Alternative accommodation up to £75000 – if we agree you can't stay in your home we will pay for you to stay somewhere else.
Fixtures and fittings – we aim to cover your kitchen, or bathroom suite if it needs replacing after an insured event.
External door locks up to £1000 – if you lose or have your door keys stolen, we will help you as soon as we can, by either replacing or fitting new locks.
Unlimited glass and sanitary ware cover – providing the damage is covered by an insured event.
Off
Add more to your home insurance
Getting these great Optional Extras for your over 80s home insurance can help enhance your cover. 
Off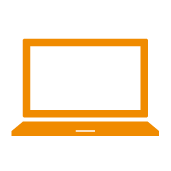 Personal Possessions Cover

With Personal possessions cover, your belongings will be covered while they are away from your home.

For a small fee you can get cover for accidental loss, damage and theft of your personal possessions while they are temporarily removed from your home anywhere in the United Kingdom and for up to 60 consecutive days anywhere in the rest of the world.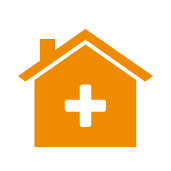 Home Emergency Cover

If you don't want to be stuck on the phone making calls to an out of hours plumber or locksmith, home emergency cover is for you. Just make one call to our emergency helpline, any time day or night and we'll do our best to get your emergency sorted. No Claim Discount is unaffected.
Off
For full information, and terms and conditions on these Optional Extras please look at the policy booklet.
Off
As a new customer you can add free for your first year when you buy Combined Buildings and Contents insurance:
0
Off
Family Legal Protection
Access to expert lawyers with up to £50,000 legal costs covered for you and your family
No Claim Discount not affected
Home Emergency Cover
One call to us and we'll arrange for a contractor to visit your home and carry out the emergency repairs. Call-out charge, labour cost, parts and materials to a limit of £500 (including VAT) subject to a £25 excess
0
Off 20
Off