Take Your Spring Clean Up a Gear
Posted by
LStevenson
on
April 2, 2020
We all know that spring is the time of year we're supposed to give the house a really good once-over, and this year it's more likely we'll actually do it as many of us are housebound - so long as you have the right cleaning products already at home! It's also a great opportunity to hit the 'reset' button on a few things, prolonging the lifespan of domestic appliances and household items alike (not to mention fulfilling your "duty of care to keep your Buildings and Contents in a good state of repair"). Plus there's nothing like the satisfaction of striking through a long-standing task on the 'To Do' list – so why not go the extra mile with your spring clean this year?
Be good to your white goods
An annual service is less crucial for fridge-freezers and microwaves than your boiler, and hopefully won't (as often) need the inconvenience and expense of a professional call-out - unless it's left too late! To help avoid things reaching that stage, it can help to keep your appliances running smoothly, cost-efficiently…and odourlessly.
Shake up the vac
Unless you're already a cleaning pro it's probably been a while since you last cleaned your cleaner. Replace the bag (or empty out and clean the chamber if it's bag-free). Remove and clean the filter according to the manufacturer's instructions and clean the nozzle at the end of the hose. Use a pair of scissors to carefully clear the brush head of any tangled carpet fibres and hair which have built up. You could be surprised by the good-as-new effects that giving your vacuum some attention will have on its performance.
Make the microwave zing
Built-up grease can hinder the turntable from turning and the extractor fan from extracting, to say nothing of the lingering bacteria which can fill the kitchen with unwelcome aromas. To keep things microorganism-free and running smoothly, put a quartered lemon (or 2tbsp of vinegar) into some water in a microwaveable bowl and heat on full power until the water starts to boil and the window steams up. Keep the door shut for 5-10 minutes to let the steam do its thing, then remove the bowl and wipe down the microwave with a clean sponge inside and out, removing the turntable plate to clean properly.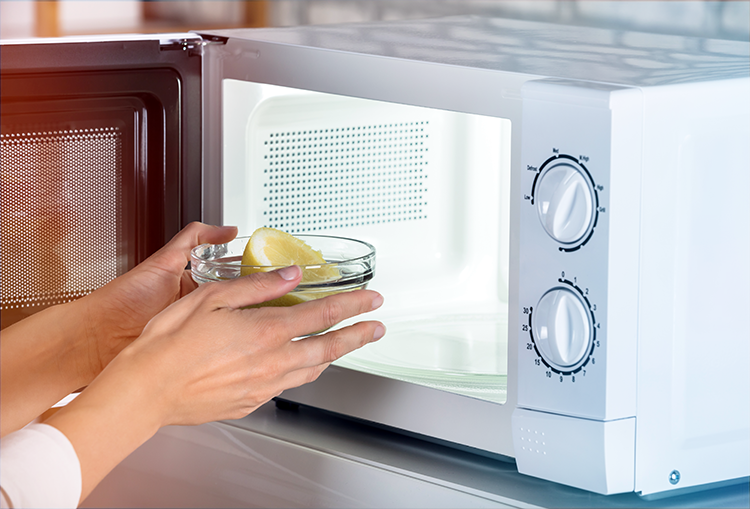 Un-jumble the tumble
For some, this is the last step in a normal drying cycle; for many it's "when I remember"; for new tumble dryer owners, it could be brand new information. If you've never removed lint from your dryer, you're in for a big surprise - not just at how much can collect even in a single cycle, but also at how much more efficient and safer your appliance will be once it's cleared. Washing machines and tumble dryers can account for as many as 60 house fires a week in the UK (BBC, 2018) so it really is best to get into the habit of clearing it after every load, but a deeper clean with the thinnest attachment on your vacuum (underneath and behind the machine) is good practice at least once a year.
Keep an eye out for product recalls on your appliances and make sure you follow your manufacturer's guidance.
Detect old detectors
You should be checking your carbon monoxide and smoke detectors regularly, but now's a good time to do a thorough check of all your alarms, replacing devices or batteries if necessary. Many modern detectors will let you know they're running low with an intermittent sound, but double-check the replacement date (usually around 7-10 years after purchase / first use), and do the same for fire extinguishers if you have them, to make sure they're safe and working.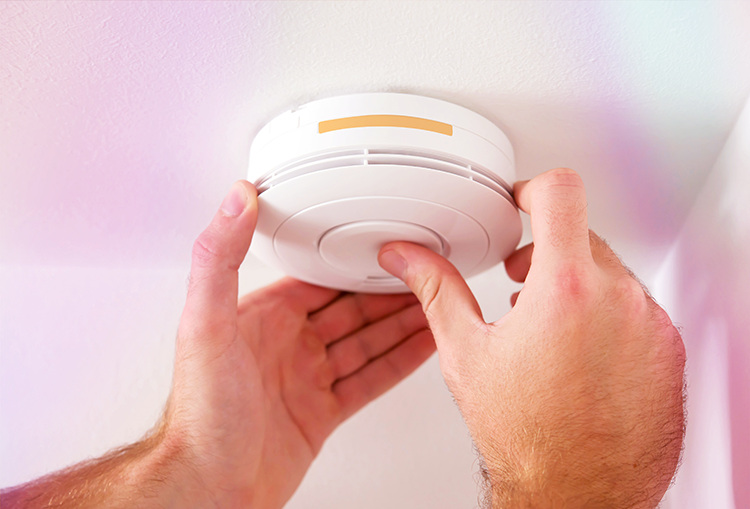 Think outside the box…
You don't have to restrict your efforts to just inside your house - if you're lucky enough to have a garden, you'll likely be spending much more time in it over the coming months and once you've got that Spring Clean Plus mindset, you can see ways to give other things a fresh start, too.
Make the Great Outdoors great again
Hopefully friendlier spring weather should make it easier to finally tackle any damage that winter may have left behind outside - fixing weather-damaged fence panels, checking on the roof tiles after the season of strong winds and excessive rain we've had (at ground level only though, we don't want any accidents!). As well as fixing problems, it's also an opportunity to prevent new ones and prepare for the seasons ahead. Why not give the garden furniture a wash with some warm water-and detergent solution, before applying a new coat of weatherproof varnish or paint if you have some at home? Or prep the barbecue before summer (when with any luck we'll be seeing friends and family again), with a wire brush or cleaning block? And of course, power-washing the decking or patio is a springtime classic - remind yourself what colour those tiles used to be!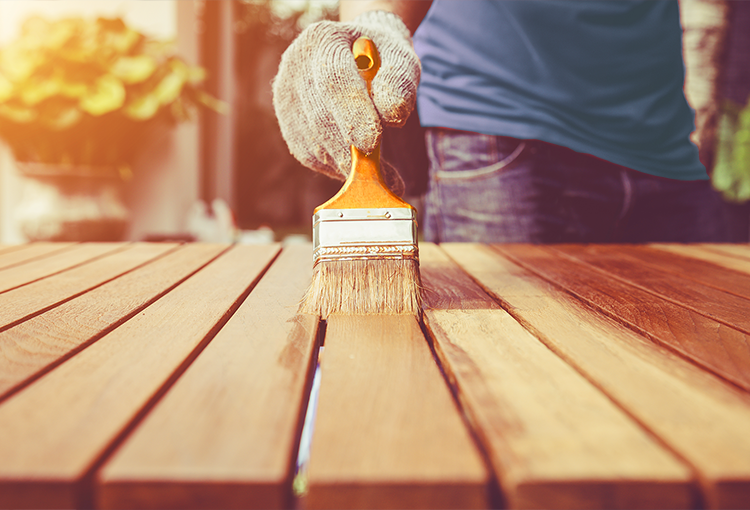 Free up (and back up) your tech
A cluttered desktop or a smartphone full of apps, docs and unwanted photos can be as stress-inducing as any messy room – so it's worth taking the time to clean up your devices, too. Be strict with yourself as you clear out your inbox, delete unused apps, unwanted photos or accidental screenshots. It could really help speed up your devices.

Back up your smart devices to a secure cloud storage service or an external hard drive (which you can then keep hidden or in a home safe), so that you can restore everything onto a replacement device if they're damaged or stolen. That way you can avoid the irretrievable loss of precious photos and data.
Remember, you'll need to have our Personal Possessions insurance in place to cover the replacement of portable tech like smartphones or laptops that fall victim to theft, damage or loss while you're outside the home.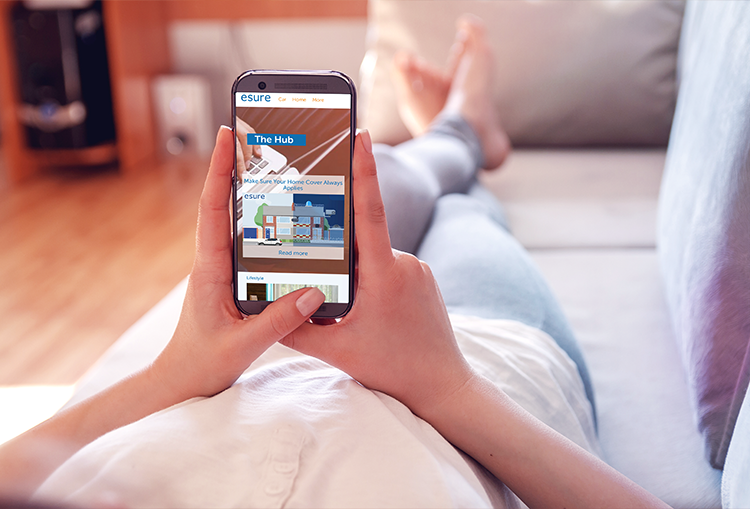 Finally, relax on the sofa for a well-earned Easter egg, with your spring-cleaned smartphone in hand to check out more jargon-free tips and information in The Hub…
Visit The Hub to read more of our existing blogs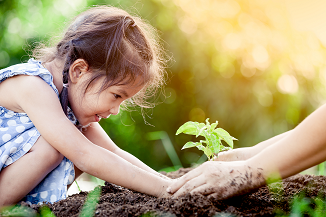 Fun gardening projects
Some great ideas for spending time outdoors do with the kids

Space saving DIY ideas
Make the most of your space with these projects.