Your top car insurance questions answered
Posted by
LStevenson
on
June 8, 2021
Here at esure we want you to fully understand the cover you're buying and all of the options available, and that's why we try to communicate in plain English, so everyone knows exactly where they stand.
We recently asked esure Car Insurance customers what aspects of their cover could be better explained. The top three queries were:
What things affect the price of their car insurance?
What is the situation regarding driving other cars?
What are the changes to driving abroad after Brexit?
So let's tackle those questions one by one.
What affects car insurance pricing?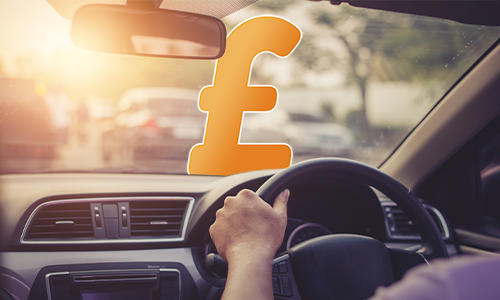 When you come to us for a quote, we'll search our cover options to help you find the cover that best suits your needs.
We consider many different things when working out our customers' car insurance premiums, but broadly speaking, we look at how likely it is that a customer will make a claim and how much that claim might be for.
A lot comes down to who you are and where you live. For example, statistics show younger drivers report a high number of accidents and usually end up paying higher premiums, so premiums for anyone in this age group are usually higher. Another example is if your home is in a built-up neighbourhood where there are lots of accidents or a higher crime area, you could also be asked to pay more, as your car is deemed to be more at risk.
Your driving history is another important factor, as any claims made in the last five years may result in you paying a higher premium. If you haven't made any claims for at least one year you may qualify for a No Claim Discount, which can lower the cost of your cover.
The make and model of your car make a difference too, as does how safe your regular parking spot is and whether you use your car just to run around in, on your daily commute or for business purposes. The number of miles you do is also taken into account.
And then, of course, there's the kind of insurance you go for: whether it's Comprehensive or Third Party, Fire and Theft, or if you choose Optional Extras such as Breakdown Cover and Motor Legal Protection. You might also want to add named drivers to your policy, which could also change your premium.
There are also a number of more general external factors that can affect costs. For more details, go to our main Car Insurance page online.
Driving other cars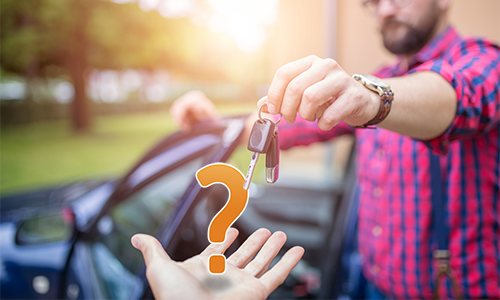 The Drive Other Cars extension allows you to drive someone else's car with the owner's permission, but the cover on that vehicle is limited to Third Party damage only (and is therefore not Comprehensive). This means if you have an accident, you won't be insured for any damage to the car you've been driving. Whether you have this cover or not will be shown on your insurance schedule: it's not automatically included with every policy, so make sure you check to see if you have it before driving someone else's car.
If you want to drive someone else's car on a regular basis, it's best to have yourself added to their policy as a named driver. If in any doubt, do check your policy, or speak to us if you're ever unsure.
Driving abroad after Brexit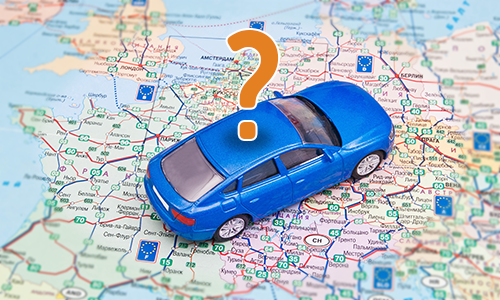 If you're thinking of driving your own car in Europe, you're now required to carry a printed copy of a Green Card with you in the Free Circulation Zone.
A Green Card is written proof that you have the minimum legal requirements for Third Party insurance within the Free Circulation Zone. To get one, all you have to do is contact us 7–10 days before you plan to travel and we'll issue you with a printed copy or send you a PDF, which you can print yourself. This doesn't need to be on green paper, it just needs to be printed out.
The process is simple. You can order a Green Card online in My Account, or you can call us on 0345 045 1000. If you're taking a trailer or caravan with you, you'll also need a separate Green Card for this too. Please request this alongside your main car Green Card when you contact us.
Finally – and this is very important – the level of cover when driving in Europe with a Green Card is Third Party Only for a maximum of 90 days in a single period of cover. That means a Green Card doesn't include any cover for you, your belongings or your car. If you'd like to upgrade your cover to the same level you hold in the UK, please call us 7–10 days before you go away on 0345 609 2565 to discuss your options.
You can find further information on Green Cards and where you'll need one for on our website at www.esure.com/blog/brexit-green-card and also at www.gov.uk/driving-abroad.
At esure, we're committed to demystifying the process of buying insurance and to letting you know all about the great services that we can provide. Above all, we value customer feedback and use it to tailor our products and service to meet your needs.
 
You might also be interested in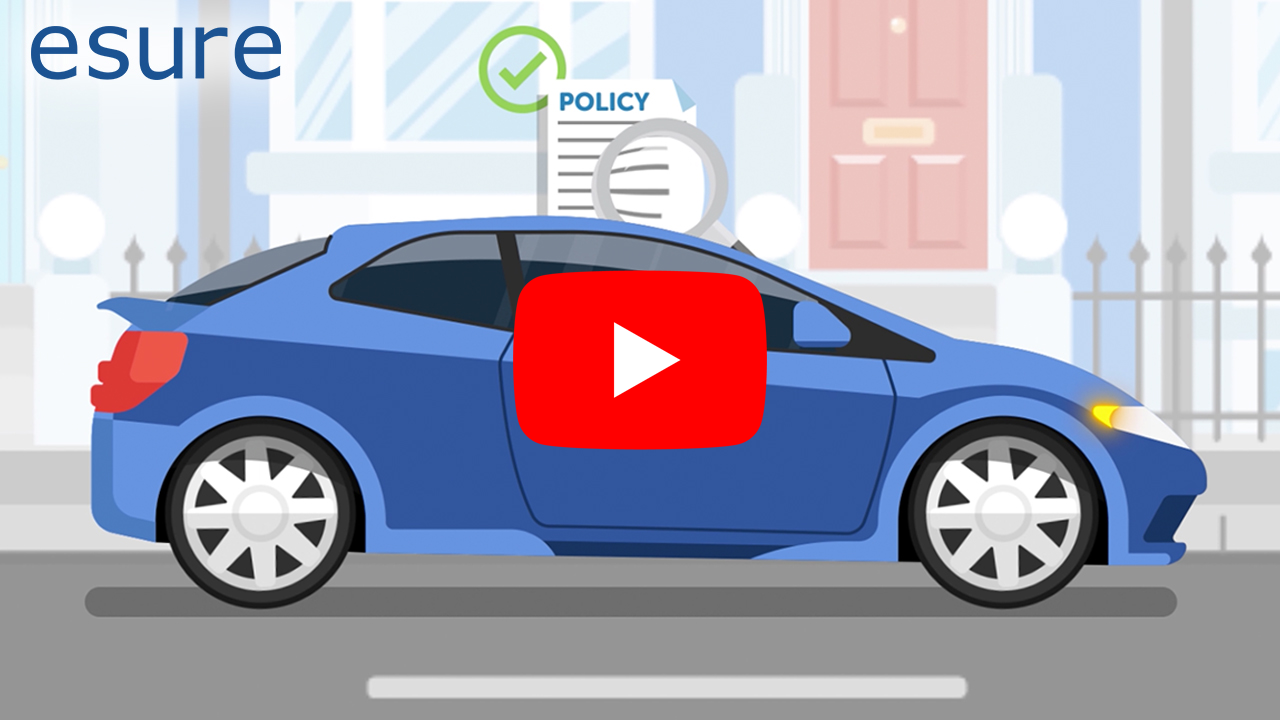 Understanding your car cover and when it applies
Check out our video for top car cover tips.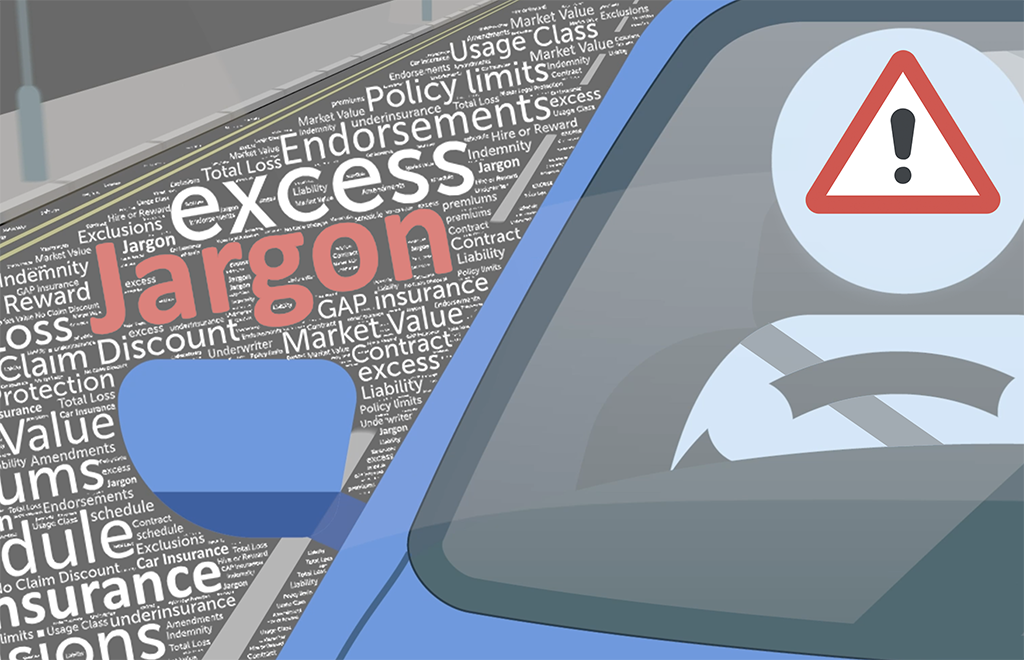 Helping you steer through car insurance jargon
We want to help you understand the terms you might come across in your journey, so here are some common car insurance terms, explained