Over 70s Car Insurance
You could pay £182, 10% of new
customers did in March 2017
  24/7 accident helpline
  Defaqto 5 star rated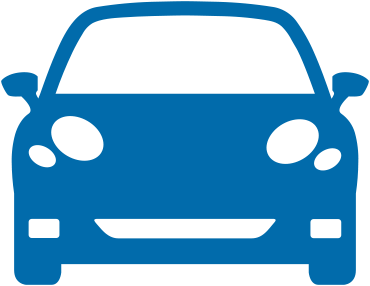 You know the road like the back of your hand
There's no doubt you've got decades of driving under your belt, and feel at ease when you're on the road.
You've probably been retired for a while now, and your car is a necessity when it comes to getting out and about, be it visiting friends, your family, or even going to the shops.  We respect the fact you have years of driving under your belt and welcome you to get a quote with us!
We respect older drivers
Times are certainly changing, and with that so are attitudes to older drivers, especially as now there are more older drivers on the road than ever before!
Did you know that in 1975, only 15% of over 70 year olds held a driving licence, but by 2014 that figure had more than quadrupled to 62%?1
With more older drivers on the road it's important insurers take into account their needs and look into how they can give a great service when providing car insurance for 70 year olds.
Now I'm 70 do you need any extra information from me?
If you want to get a quote from esure we won't ask you for any extra information. Buying over 70s car insurance will involve exactly the same steps as anyone else wanting to get a quote from us.
I'm thinking about getting a new car to save on my premium
There are a number of steps you can take to try and keep costs down on your car insurance. If you're thinking about getting a new car, it might be worth buying one with a smaller engine.
If you have a garage, parking your car in there at night, instead of your driveway could drive down your premium as it would make your car less accessible to thieves.
In terms of the type of cars we insure, we generally can give you a quote for most of the cars you'd see on the road. But we don't cover classic cars, or vehicles that are 26 or more years old.
What does over 70s car insurance look like for an esure customer?
An esure fully Comprehensive policy that provides car insurance for over 70s includes:
Unlimited cover for any death or injury that you've caused to a third party
Up to £20 million cover to pay for any damage you've caused to a third party's property
We know your car is your lifeline, so all our fully Comprehensive policies include a courtesy car while your car is being repaired by our recommended garages
Five years guaranteed repair work when you use our recommended repair specialists
We'll also look after your windscreen, so if you ever see it chipped or cracked get in touch with us right away, and we can put you in contact with our specialist windscreen repairers who will either fix or replace your windscreen
We can also cover you for Third Party, Fire and Theft, but we don't provide Third Party Only insurance.
As an older driver what are the benefits of being with esure?
No Claim Discount Protection – If you've built up decades of No Claim Discount years you can pay to protect it every year whenever you renew your policy with us, or if you're a new customer, in your first year! Find out if you meet our criteria to do this.
Motor legal advice helpline – If you're in doubt where you stand in terms of a legal motoring problem just call our 24-hour motor legal helpline, and we'll try our best to help you!
Do you want to add extra bits of cover to your policy?
We have a range of optional extras that you can add on to your cover, if you want to increase your level of protection in certain areas.
If you drive a lot you might want to add breakdown cover onto your policy, or if you are concerned about legal expenses that your policy might not cover then you may want to read more about Motor Legal Protection.
References
Musselwhite C. Are older people safe enough to keep driving? The Conversation. 12 September 2016. Available from https://theconversation.com/are-older-people-safe-enough-to-keep-driving-65060 [Accessed 26 January 2017].