Off
Windscreen Cover
Top rated Defaqto cover for every part of your car
Get your quote in minutes
Off
Trusted by customers with their car and home insurance
Off
What is windscreen cover?
If you have comprehensive car insurance with esure, you also have windscreen cover. This allows you to have your windscreen repaired or replaced if anything were to happen to it.
The cover also extends to your rear and side windows, and allows for repairs to be made to the body of your vehicle if it has been scratched or damaged as a result of your windscreen breaking.
And coverage doesn't just end at replacement - once your windscreen is replaced, we'll cover the recalibration of any Advanced Driver Assistance Systems equipment you may have.
Off
What is and isn't covered
Driving with a cracked windscreen may seem minor, but your visibility can be impaired and the chip can develop into something much bigger if left too long. Our partner Autoglass will help to repair or replace your windscreen* as soon as you notice cracks, and we've summarized some other points of your coverage in the table below:
*There will be an excess to pay for repair and replace
| | | |
| --- | --- | --- |
| Repair or replacement of your windscreen | YES | Should anything happen to your windscreen, we will cover repair or replacement using Autoglass. If you choose not to use them, we pay up to £100 toward the incident. For more information, please see our policy booklet. |
| Repair or replacement of your rear and side windows | YES | Similarly, if anything were to happen to your rear or side windows, we would also be able to cover their repair or replacement. |
| Recalibration of your Advanced Driver Assistance System | YES | After your windshield is repaired, we will recalibrate any Advanced Driver Assistance Systems you may have. |
| Damage to the body of your car as a result of broken glass | YES | If the body of your car has been damaged or scratched as a result of the broken windshield or windows, we will be able to cover it. |
| No Claim Discount | YES | While the repairs are covered and your No Claims Discount will not be affected, you will still be responsible for paying the excess as indicated in your schedule. |
| Damage to your sunroof or moveable glass roof | NO | Unfortunately, were anything to happen to your sunroof, we would not be able to cover it. |
| Damage to the roof of your convertible or cabriolet | NO | Unfortunately, we would also not be able to cover damage to the roof or hood structure of your convertible. |
0
Off
Can my windscreen be repaired?
If you spot a chip on your windscreen, there is a good chance there is a good chance that it can be repaired rather than replaced completely. This depends primarily on the size and location of the chip. As explained in this video by Autoglass, the British Standards Institute divides the windscreen into four sections, each of which has a size limit for reparable damage. Zone A, roughly in front of the driver, has a limit of 1 cm, while the limit for Zone D, around the edges of the windscreen and beyond the trajectory of both windscreen wipers is 4cm.
If you get a chip or a crack on your windshield, give Autoglass a call as soon as you see it. You can claim online. They'll be able to assess the damage and either repair or replace your windscreen as they see fit. While we cover replacement, you will be responsible for your own excess, and if you choose not to use one of our recommended repairers, we will not cover more than £100 towards each incident.
Additionally, claims made on your windscreen will not affect your No Claim Discount.
Off
Can I drive with a cracked windscreen?
We strongly discourage driving with a cracked windscreen. A small crack in the windscreen can be distracting, and that distraction can prove hazardous. Not only can that crack develop if left alone, it can obscure your view of the road and put you at risk of a fixed penalty notice if you are caught.
The Highway Code states that 'windscreens and windows must be kept clean and free from obstructions to vision,' (p. 69) and a cracked windscreen also puts you at risk of failing your MOT. If you have any cracks larger than 1 cm in Zone A or 4 cm in Zone D, you will fail the MOT. Additionally, it's a good idea to make sure your wiper blades are clean and in good repair, as they are important to keeping your windscreen in good condition and clearing debris effectively.
0
Off
How to protect your windscreen
While it's impossible to prevent stones or other objects from hitting your windscreen, there are a few ways you can keep your windscreen in its best condition:
Avoid pouring hot water on your windscreen to melt ice in the winter - the change in temperature (from very cold to very warm) can cause the windscreen to crack. Instead, defrost your windscreen with de-icers, alcohol solutions, or your car's heater.
Keep a close eye on your windscreen - as soon as you see any cracks, chips or signs of damage, attend to their maintenance. Repairing cracks quickly can keep you from having to replace the entire windscreen.
Replace your wiper blades once a year - your wiper blades should keep your windscreen clean and free of debris, but if they're dirty or damaged, they can cause scratches or not clean correctly. Replacing them regularly will keep them doing their job correctly and keep your windscreen clear.
Off
Other optional extras you can get with your car insurance
Getting these great Optional Extras for your car insurance can help enhance your cover.
Off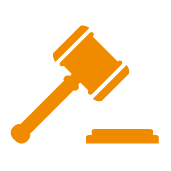 Motor Legal Protection

If you're involved in an accident that was partly or completely the fault of the other driver we can pay up to £100,000 (including VAT) towards legal costs to help you recover your expenses. These can include lost wages if you've had to take time off work after the accident, or travel expenses while you were without your car. Motor Legal Protection could also cover your defence if you're facing prosecution for a motoring offence.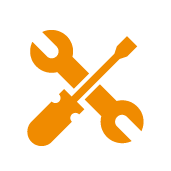 Breakdown assistance

We've partnered with the RAC, never get stuck on the road again–choose between 4 levels of breakdown cover.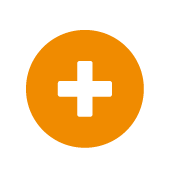 Personal injury benefit

In the event of death or serious injury to you (or any named driver), we'll cover medical expenses and pay up to £100,000 if you're at fault, or up to £30,000 if not.
Off 20
Off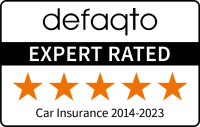 5 Star rated comprehensive cover (excludes esure Flex)