Great DIY hacks to improve your home improvements
Posted by
LStevenson
on
April 8, 2021
If you're considering using the bank holiday season to complete a few DIY jobs around the house, you're probably not alone. But to give you a little advantage, we've constructed a list of helpful hacks and tricks - why not see if you could improve on your home improvement skills?
Trouble gripping tricky screws? Place a rubber band over the top of your stubborn or stripped screw head then carefully press your screwdriver in place, trapping the band. The rubber band fills the gaps in the screw's head and grips the drill bit or screwdriver blade, so you should be on your way.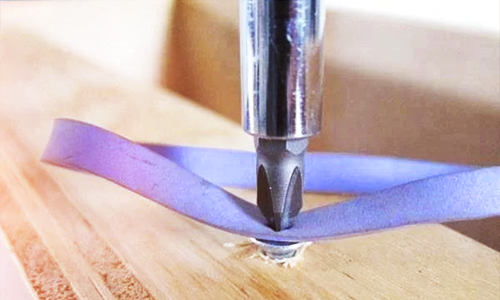 Difficulty hammering a nail straight? This time a simple comb will do the trick. Slipping the nail between two of the comb's teeth will ensure it stays in place while being hammered in, and keep your hand clear of being accidentally hit with the hammer - your unbruised fingers will thank you!
Paintbrushes leaving marks when put down? Rubber bands to the rescue again! Avoid putting your brush down entirely by stretching a band around the paint pot, across the opening. You can use it to balance your brush, and also to scrape off any excess paint straight into the pot.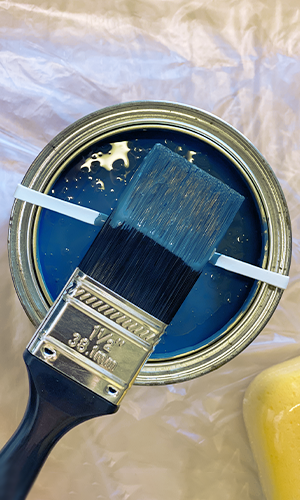 Hate constantly cleaning paintbrushes? There's no need to wash paint brushes between coats, or every night if you're going to re-use them the next day. Simply seal them tightly in a resealable sandwich bag to keep them fresh for use in the morning. You can then rinse the bag out ready to use again next time.
Painting a door and want to keep the handle clean? If you're short on time or don't want the added hassle of removing and then re-fixing a handle when painting a door, a piece of foil is the answer. Loosen the handle, then wrap your foil neatly and tightly around it, tucking the edges underneath. You can then carry on painting, then simply remove the foil and re-fix the handle once the paint has dried.
Getting paint roller fuzz on the walls? A brand new paint roller is liable to leave its fuzz on a freshly-painted wall, so before using it - or applying any paint at all - it's a good idea to use sticky tape to get rid of any loose fluff and give you a smoother paint transfer.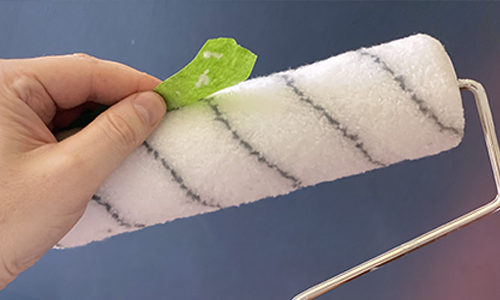 Having trouble getting a neat paint line? Unwanted paint can be a real pain to clean, but being accurate with masking tape can be tricky in some places (and can strip away parts of your finish when removed). Instead, try applying a thin layer of petroleum jelly onto areas you want to keep paint-free, then simply wipe it off with a cotton bud or tissue when done, taking any extra paint splodges with it!
Tearing through the sandpaper? Some finer grades of sandpaper can be on thinner backing, which can wear through easily during a job. Applying a layer of duct tape to the back will give you a much more robust paper to work with, making it far more durable.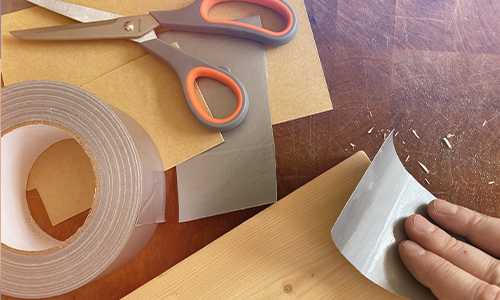 Is everything covered? Not so much a hack this - but it could be a costly trick to miss! It's important to protect the area around your work, covering furniture and floors to stop paint or dust damage too. If you're planning something a little bigger give us a call and let us know, as major renovation work isn't covered by our policies. Make sure you take any necessary precautions to keep yourself safe too.
Whatever your skill level or prep work, accidents can still happen. Our Accidental Damage cover is there to help out if something goes wrong beyond your control, so it's well worth considering adding to your standard policy if you're planning some DIY, as accidents are not usually covered as standard.
Whatever home improvement plans you have, we hope this list will help you get a better handle on your handiwork. For more information about Accidental Damage cover click here.
 
You might also be interested in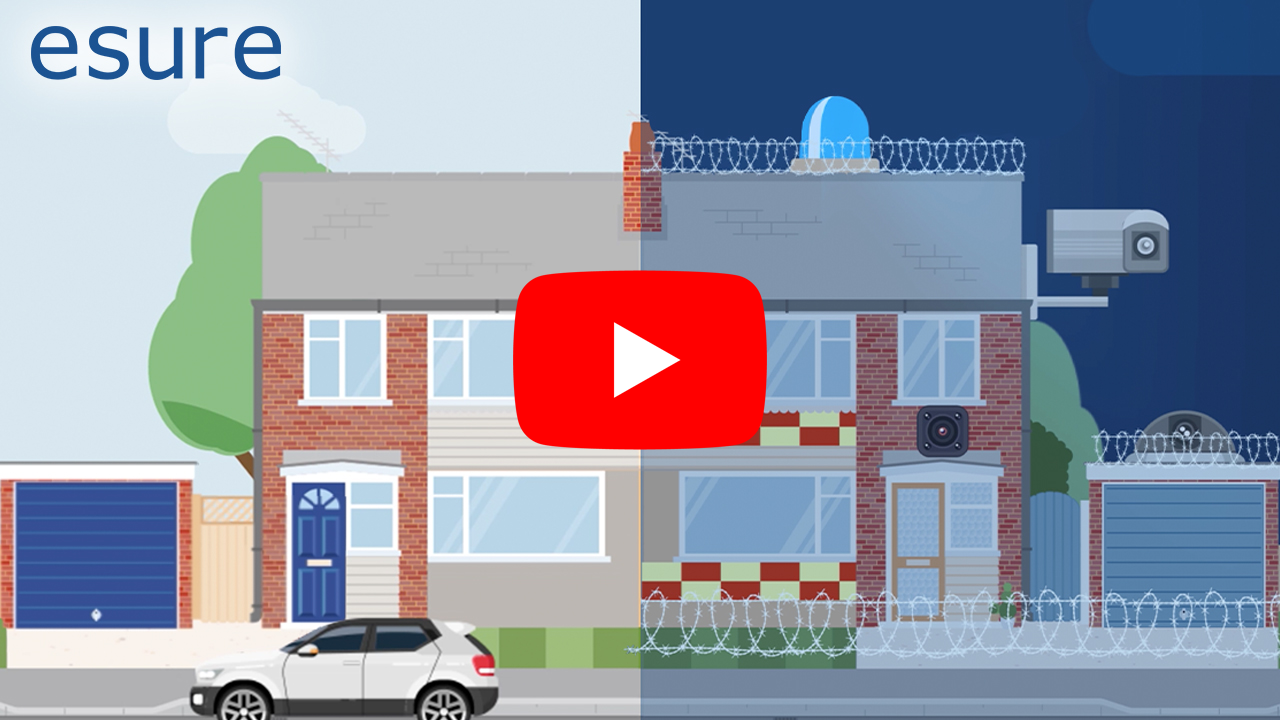 Understanding your home cover and when it applies
Take a look at our tips & keep your home covered.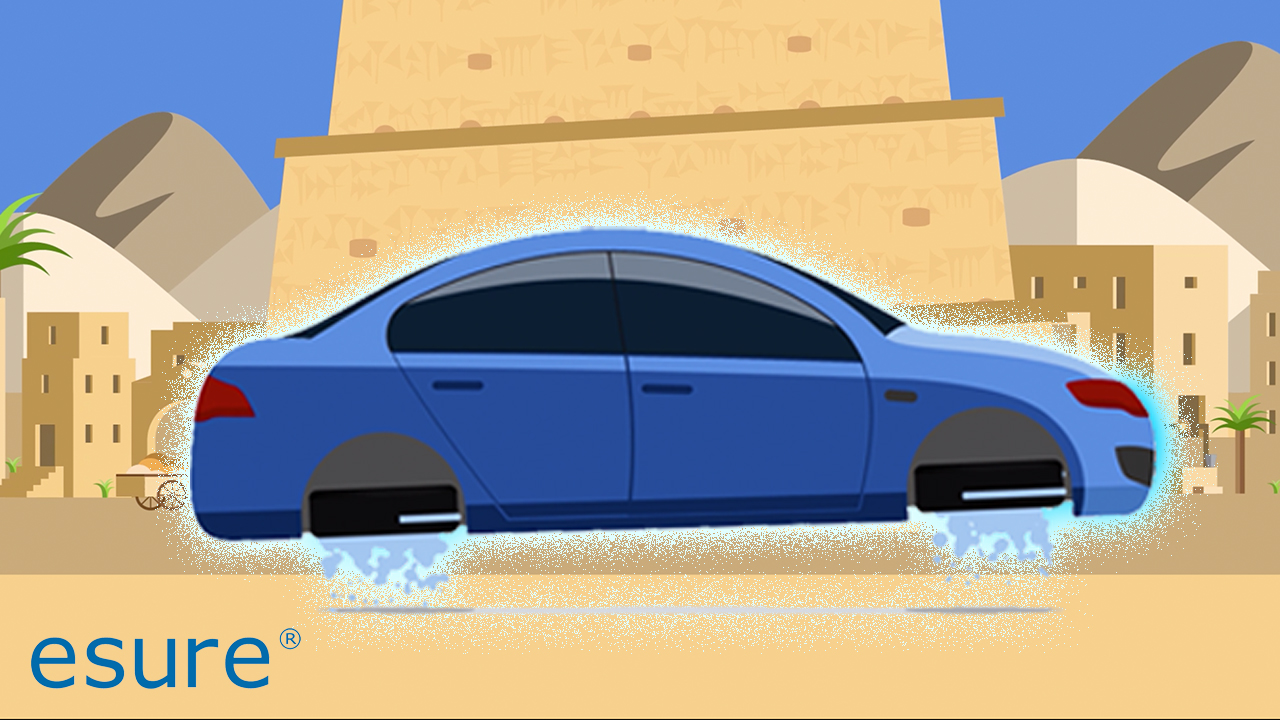 A modern take on age old insurance
From the ancient Babylonians to flying cars...