Off
Accidental Damage Insurance
Protecting what you value most
Get your quote in minutes
Accidental Damage Insurance
No matter how much care we put into looking after our homes, accidents will happen, nobody is perfect. Accidental damage insurance helps protect you for those unexpected hiccups, such as spilling a glass of red on your beige suede sofa.
What does accidental damage cover?
Accidental damage insurance is typically in place for one off unexpected events that cause damage to possessions and furnishings in your home, like dropping and smashing an ornament – or something structural, such as accidentally drilling into a water pipe when fitting a shelf.
Off
Accidental damage protection for contents
While some accidental damage cover is included with your contents insurance, it is limited to mirrors and glass top furniture. If you would like to extend your cover, accidental damage protection can be added to your contents insurance as an optional extra.
esure Accidental Damage covers most of your furnishings and possessions such as clothes, carpets, pedal cycles, televisions, and laptops.
It's worth noting that any items that cost more than £1499 to replace as new, or push bikes that cost more than £500, need to be specified separately and accepted by us (apart from furniture, carpets and kitchen appliances).
Accidental damage protection for buildings
When looking at the different levels of buildings insurance, accidental damage might be something to consider. Accidental damage to your windows, sinks, toilets, shower trays and screens, baths and ceramic hobs is included with standard buildings insurance, but if you're looking for more coverage, accidental damage insurance could be a good option.
esure Accidental Damage for buildings covers accidents like cosmetic damage around the home, for example, foot through attic floor and ceiling below.
DIY
If you're planning on doing major renovations to your home it's best to use a registered tradesperson.  They'll have their own liability insurance, which will cover any major accidental damage that we might not cover
We'll cover things such as you putting a nail through a water pipe or splashing paint on your carpet, but won't cover you for more reckless accidental damage, such as accidentally knocking the wrong wall down
0
Off
When can't I make an accidental damage insurance claim?
Unfortunately we can't cover for every eventuality in your home – this is some of what is excluded in our accidental damage cover:
Wear and tear – for example if you've been using your bike for years and haven't had it serviced regularly, we won't compensate you when it breaks.
Damage caused by moth, vermin, birds, insects, fungi, dry or wet rot
Pets – your furniture will not be replaced or repaired if it has become damaged by them chewing or scratching it
Weather damage caused by a storm
Any paid guests or tenants that damage your home
Accidental damage caused by professional cleaning or repair.
When does accidental damage apply when I'm renting?
While renting and living as tenants, accidental damage insurance might be worth a consideration if you're renting an unfurnished property and own all of the furniture –  as it helps protect your contents should the unexpected happen.
You shouldn't have to worry about accidental damage insurance for buildings, if you don't own the property. The responsibility of repairs or building renovations is usually your landlord's job, therefore they should normally arrange the insurance.
What about accidental damage done by guests or children, is that covered?
If something was accidentally broken by a 90 or 9 year old we'd still consider the claim. We do cover damage done by guests invited into your home, as long as they aren't paying to stay there!
Off
Add more to your accidental damage cover
As well as Home Emergency cover we have other great Optional Extras for your Home Insurance that can help enhance your cover:
Off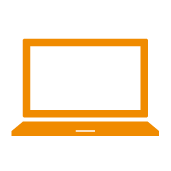 Personal Possessions Cover

For a small fee, personal possessions cover provides coverage for your belongings while they are away from your home.

Personal possessions cover also extends to accidental loss, damage and theft of your personal possessions while they are temporarily removed from your home anywhere in the United Kingdom and for up to 60 consecutive days anywhere in the rest of the world.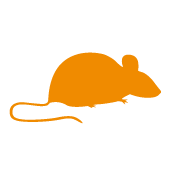 Pest Cover

If you call out a professional to deal with a pest infestation, we'll cover the cost of the call out and extermination, up to a total cost of £150 (including VAT).

Spend a little extra to avoid ringing around – you can claim for the call out charge and the professional extermination or control of wasps, hornets nests, rats, mice or grey squirrels subject to an overall limit of £150 (including VAT per claim).

For the treatment of bed bugs this cover will pay the contractors charges subject to a maximum of three treatments/extermination and an overall limit of £200 (including VAT) of bed bugs in one infested area in the Home'
Off 20
On