Off
You are one step closer to receiving your £30 Amazon.co.uk Gift Card*...

*Restrictions apply. See www.amazon.co.uk/gc-legal
Off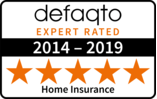 Complete your home insurance purchase online via MoneySavingExpert between 9th and 27th  May 2019 to receive Defaqto 5 Star rated Home Insurance and a £30 Amazon.co.uk Gift Card. See T&C at the bottom of this page.
Our Home Insurance includes:
Off

Unlimited buildings sum insured when you take out your buildings insurance

Personal money cover when you take out your contents insurance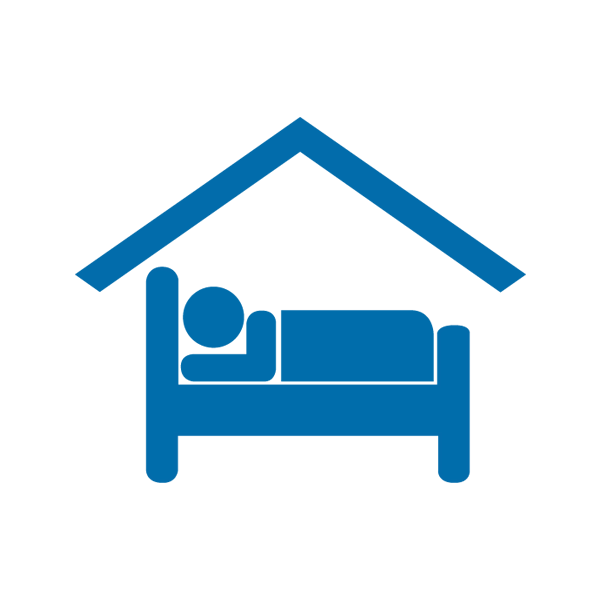 Alternative accommodation cover when you take out your buildings insurance
Off
Terms & Conditions
1. Gift
1.1. Eligible Customers who make a Qualifying Purchase will receive a £30 Amazon.co.uk Gift Card code.
1.2. By submitting a Qualifying Purchase, Customers accept these terms and conditions and agree to be bound by them.
2. Eligibility and Participation
2.1. One Amazon.co.uk Gift Card code is available for a Qualifying Purchase.
2.2 A "Qualifying Purchase" is the purchase of an esure home insurance policy by a new Customer and which is still valid 120 days after purchase.
Such insurance policy must be purchased online via the MoneySavingExpert link to this promotion and must be tracked correctly as per clause 2.6. The  link to this promotion can be found on MoneySavingExpert.com.
2.3 A customer is defined as a main home policy holder.
2.4 This offer is only open to Customers who reside in England, Scotland and Wales aged 18 or over.
2.5 A reliable internet access is required to purchase esure home insurance policy.
2.6 You must ensure that your visit has been tracked correctly by allowing the confirmation page of your policy purchase to fully finish loading before closing the window. If you have previously received an esure quote via a comparison site and then attempt to purchase the policy, it will not be tracked.
2.7 There may be instances where esure is unable to offer a quote, in which case the individual will not be eligible for this offer.
3. Offer Period
3.1. This offer will be available for Qualifying Purchases from 9th May 2019 until 27th  May 2019.
4. How to Receive Your Gift
4.1 All Qualifying Purchases are subject to a 120-day validation period ("Validation Period"). Qualifying Purchases will be subject to its own terms and conditions and eligibility criteria. If for any reason the home policy is cancelled or terminated at any point within 120 days of purchase the participant shall no longer qualify for this offer.
4.2. esure will contact Eligible Customers within 14 days after the Validation Period using the email address provided to esure by the Eligible Customer, in order to provide them with Amazon Gift Card code.
4.3. The code will be valid for 10 years from the date of issuance. Gift Card codes are subject to Amazon T&Cs. 
4.4. To redeem your Amazon.co.uk Gift Card code: 
Visit www.amazon.co.uk/redeem
Enter the claim code when prompted.
Gift card funds will be applied automatically to eligible orders during the checkout process.
You must pay for any remaining balance on your order with another payment method.
Your gift card claim code may also be entered when prompted during the checkout process but you will not be able to redeem your gift card using the Amazon.co.uk 1-Click service or downloadable e-books unless your first redeem the first card through Your Account.
If you have questions about redeeming your Gift, please visit www.amazon.co.uk/gc-redeem. 
5. Data Protection and Publicity
5.1. By purchasing a Policy, you consent to the Promoter and its agents' collection, retention, usage and distribution of your personal information in order to process, contact you about your Gift Card code and/or deliver the Gift Card code to you.
5.2. Any personal data relating to participants will be used solely in accordance with current UK data protection legislation. By entering the purchasing this policy, you agree that the Promoter and/or its agents may contact you in relation to the offer, including the Promoter processing the Customer's personal data in accordance with its Privacy Notice: https://www.esure.com/privacy
6. The Promoter
6.1. esure.com is owned and operated by esure Services Limited ("The Promoter"). esure Services Limited are a company registered in England and Wales (number 02135610) whose registered office is at: The Observatory, Reigate, Surrey RH2 0SG, and who are authorised and regulated by Financial Conduct Authority (number 312063).
6.2. The insurance is underwritten by esure Insurance Limited who are authorised by Prudential Regulation Authority and regulated by the Financial Conduct Authority and the Prudential Regulation Authority, number 203350.
6.3. The Promoter reserves the right at its absolute discretion to disqualify any Customer from receiving the Gift Card Code if it considers them to have not complied with these terms and conditions or has obtained their Policy in a fraudulent manner. This may be due, but not limited to, the customer supplying false policy details, personal details, bank account details and contact details.
6.4. The Promoter shall have the right, where necessary, to undertake all such action as is reasonable to protect itself against fraudulent or invalid claims including, without limitation, to require further verification as to the identity, age, and other relevant details of a participant.
6.5. You should contact esure at [email protected] for any policy queries stating your full name, policy number, policy type and postcode. Please contact esure directly should you have any queries around your Amazon gift card at [email protected].
7. Liability and Indemnities
7.1. The Promoter will not be liable for any loss (including, without limitation, indirect, special or consequential loss or loss of profits), expense or damage which is suffered or sustained (whether or not arising from any person's negligence) in connection with this offer or accepting or using the Gift Card Code, except for any liability which cannot be excluded by law (including personal injury, death and fraud) in which case that liability is limited to the minimum allowable by law.
7.2 The Promoter is not responsible for the acts or default of third party suppliers but will endeavour to resolve any issues that may arise.
8. Jurisdiction
8.1 This offer and these terms and conditions are governed by English Law. England and Wales shall have exclusive jurisdiction to settle any dispute or claim that arises out of or in connection with these terms and conditions.
9. Entire Agreement
9.1 If any of these clauses should be determined to be illegal, invalid or otherwise unenforceable then it shall be severed and deleted from these terms and conditions and the remaining clauses shall survive and remain in full force and effect.