Off
Storm Damage Insurance
Top rated insurance for your home, whatever the weather
Get your quote in minutes
Off
Trusted by customers with their car and home insurance
Off
What is storm damage?
Storm damage refers to damage caused by a storm, which we define according to our weather data as:
Wind of a violent gale force 10 on the Beaufort scale, reaching speeds of 55 mph or above
Rainfall of 25mm or more in a 24-hour period
Snowfall of at least 1 ft (300mm) in 24 hours
Hail so intense that it causes damage to hard surfaces or breaks glass
A storm can include any one or a combination of the above.
If you've recently weathered a storm, you may know that some of its potential effects include:
Damage to your roof
Cracks in your windows
Flooding on your property
Off
How can I prevent storm damage?
While it's not possible to stop the forces of nature and prevent storm damage completely, there are a number of precautions you can take to minimise the potential impact of a storm on your home.
Make sure your roof is in good repair

It's a good idea to check the condition of your roof regularly, but it's especially important before a storm. High winds can unsettle roof tiles and heavy snowfall can put weight and pressure on the roof, causing it to sag. If your roof needs repairs, assess what's needed and have it completed before the storm hits.

Clean your rain gutters

During a storm, debris can build up in your rain gutters and prevent the water from flowing normally. Once they're clear, make sure they're fitted securely.

Give the trees a trim

If you're worried that an errant branch could break off and cause damage to your home, it could be time to do some tree trimming. Get rid of any branches that seem loose or like they could be hazardous, and make sure that you'll be safe if the winds are strong enough to topple any of the trees.

Secure your windows

Make sure that your windows can shut securely and are sealed properly to prevent any excess water from leaking in.

Unplug electronics

Protect your electronics from potential power surges by unplugging them before a storm.
0
Off
What storm damage does esure cover?
Getting your home back to normal after a storm is important to us. Should you weather a storm, here's what our insurance is designed to cover:
| | | |
| --- | --- | --- |
| Damage to your buildings | YES | If you are hit by a storm as defined above, we are able to cover damage to the structural elements of your home if you have buildings cover. |
| Damage to your contents | YES | If you have contents cover we would look to cover any loss or damage to your contents caused by storm. |
| Damage caused by frost | NO | Unfortunately, if frost causes damage to your home, we are not able to cover this. |
| Damage to a roof due to regular wear and tear or a lack of maintenance | NO | One of the reasons it's especially important to assess your roof's condition and make any repairs before a storm is that damage due to wear and tear or lack of maintenance would not be covered. |
| Damage to gates, hedges, or fences | NO | Unfortunately, as these are not part of the structure or contents of your home, they are not covered against storm. |
| Damage to your garden | NO | Unfortunately, damage to your garden would not be covered against storm. |
Off
Other optional extras you can get with your home insurance
Getting these great Optional Extras for your home insurance can help enhance your cover.
Off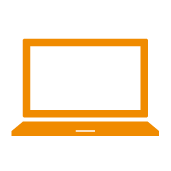 Personal Possessions Cover

Spend a little extra to get cover for accidental loss, damage and theft of your personal possessions while they are temporarily removed from your home anywhere in the United Kingdom and for up to 60 consecutive days anywhere in the rest of the world.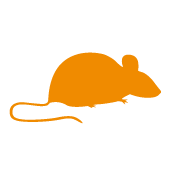 Pest Cover

For a small fee you can avoid ringing around – you can claim for the call out charge and the professional extermination or control of wasps nests, hornets nests, rats, mice or grey squirrels subject to an overall limit of £150 (including VAT per claim).

For the treatment of bed bugs this cover will pay the contractors charges subject to a maximum of three treatments/extermination and an overall limit of £200 (including VAT) of bed bugs in one infested area in the Home'.
Off
For full information, and terms and conditions on these Optional Extras please look at the policy booklet.
Off 20
Off