Off
Garden Insurance
5 Star rated cover for your garden
0
Off
esure garden cover, also known as contents in the garden, is included as standard when you buy esure contents cover
How much is your garden worth to you?
Some of our fondest memories are made in our garden, it is an extension of our home. From those long summer barbeques or birthday parties to relaxing in the sun, we invest a lot of time making memories in our garden, and spend a lot of money on its upkeep.
Is my garden furniture covered?
Garden furniture insurance is part of esure Garden Cover. It can be useful if you tend to do a lot of entertaining outside. When you buy esure contents insurance, it aims to cover the furniture in your garden for up to £2,000. If any piece of your furniture, i.e. a non-fitted hot tub, costs £1,500 or more then you will have to list it as a specified item.
0
Off
What does esure garden insurance cover me for?
esure's garden cover or garden insurance is designed to protect items in your garden for up to £2,000 should any unfortunate situations happen. This can range from a theft all the way up to an accidental fire that might have been caused when barbequing.
Below is a summary of what you could be covered for with esure garden insurance. For more information on the breadth of garden insurance cover we provide please read our policy booklet.
Theft - garden plants and pots can be lucrative finds for thieves, if anything in your garden is stolen be it your patio heater, bonsai tree collection, or personal tools from your shed–just make one call and we aim to help you.
Fire, earthquake, and explosion - albeit some of these events might be quite rare, but you'd be surprised the amount of accidents that can happen with a barbeque. So if your plants or garden furniture get damaged you could make a claim.
Water leaks, and burst pipes - if a waste water pipe has cracked and leaked into your garden, as long as you're responsible for the pipe we aim to cover your plants and furniture if they need to be replaced.
When can't I make a claim on my garden insurance?
Unfortunately we can't cover any damage in your garden that has been caused by a storm, flood, or subsidence.
Also if your home has been unoccupied for 30 days or more in a row, or your home has been left unfurnished, you won't be able to make a claim.
If you want to check in full what we do and don't cover please read our policy booklet.
0
Off
Are any parts of my garden covered by my buildings insurance?
Yes, structures like your conservatory, garden wall, fitted hot tubs and paving could be covered by your buildings insurance, as they are technically classed as fixtures and fittings of your home.
Anything that can be moved about in your garden would typically fall under garden contents, and as a result might be covered by garden insurance. An example of this could be a barbeque, or your garden's table and chairs.
If you have a shed that is destroyed by fire, your possessions inside could fall under your home's contents policy, and might be replaced as new for the value listed in your contents sum insured.
Is there anything I can do that might reduce the chance of my garden belongings being stolen?
If you want to reduce the risk of someone stealing something from your garden there are some steps you can take that could prevent this from happening.
Lock your personal gardening tools, and barbeque in your shed, or garage
Having security lights fitted could deter thieves from breaking into your garden at night
Laying stones or gravel, instead of paving could put thieves off entering your property or walking around your garden, as they can't move without making a noise
0
Off
Add more to your home insurance
0
Off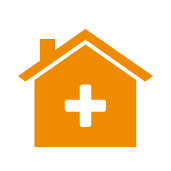 Home Emergency Cover

Make one call to us and we'll arrange for a tradesman to visit your home and carry out emergency repairs. Call-out charge, labour cost, parts and materials to a limit of £500 (including VAT) subject to a £25 excess, are covered by esure.

If you do need to make a call out, No Claim Discount won't be affected.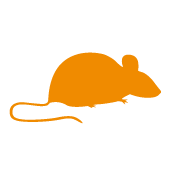 Pest Cover

If you call out a professional to deal with a pest infestation, we'll cover the cost of the call out and extermination, up to a total cost of £150 (including VAT).

Spend a little extra to avoid ringing around – you can claim for the call out charge and the professional extermination or control of wasps, hornets nests, rats, mice or grey squirrels subject to an overall limit of £150 (including VAT per claim)./p>

For the treatment of bed bugs this cover will pay the contractors charges subject to a maximum of three treatments/extermination and an overall limit of £200 (including VAT) of bed bugs in one infested area in the Home'
0
Off
For full information, and terms and conditions on these Optional Extras please look at the policy booklet.
Off 20
Off