Audi Insurance
Insure your Audi with esure, how much could you save? Buy today and you'll get:
Access to our 24/7 accident helpline
5 Star Defaqto rated cover
0
Audi Insurance
Audi early beginnings
The father of Audi was August Horch–born in 1868, the son of a blacksmith he became a true pioneer in automobile engineering. After graduating from university his first job was with Karl Benz–the engineer who is credited with creating and patenting the first practical motor car, and as you might have guessed, one of the founding members of Mercedes-Benz.
By 1889 Horch struck out and started his own business and in 1901 he built his first car. But in 1909 Horch's life took an interesting turn. He left his company to set up a new one, but encountered a rather large problem–he couldn't use the Horch name in any way, as it was legally tied to his first company.
On the brink of dropping his name there was an unexpected answer to Horch's problem. His dilemma was overheard by his business partner's son–who so happened to be studying Latin at the time. The son suggested Horch used the Latin translation of his name, so Horch or Hark–meaning to listen, became Audi. Horch was so fond of the Latin translation of his name he even began to sign letters as Audi-Horch. On the April 25, 1910, the company began trading as Audi Automobilwerke GmbH.
Audi the Alpine Conqueror
Audi very quickly established itself as a contender for speed and power between 1911 and 1914 at the Austrian Alpine Runs–some of the most difficult long distance races in the world. In the last race, Horch himself was behind the wheel. The Audi type C 14/35 hp model was fondly given the nickname the Alpine Conqueror due to it winning so many races.
The iconic four-ring logo
The four interconnected rings represent the four independent companies including Audi, that merged together to form Auto Union AG in 1932. This merger made Audi the second largest automobile manufacturer in Germany at the time and laid the foundations of the Audi brand we know today. These founder companies formed the basis of the Audi brand we know today. The companies were:
Although now part of a group, each of these companies were designed to take up a specific segment of the automobile market. DKW made motorbikes and small cars, Wanderer manufactured mid-size cars, Audi was the deluxe brand, and Horch designed and engineered luxury cars at the top end of the market.
Audi 1945 to present day
The Auto Union AG plants were based in East Germany, which meant that after the war they fell under the control of the occupying Soviet forces. A few of the managers left for Bavaria founding a new company–Auto Union GmbH in 1949, made up of only the DKW and Audi brands.
By 1965 Auto Union GmbH was acquired by the Volkswagen Group. But there was a big catch–the Volkswagen bosses did not want Auto Union GmbH creating their own cars. The newly acquired plants were earmarked to be used for the production of the VW Beetle. But, unbeknownst to Volkswagen, Auto Union GmbH continued to develop their own car in secret–the Audi 100, the first car produced that was completely distinct from the defunct DKW. Fast forward to 1985, and the Audi company as we know it today was formed, and is still living up to its slogan Vorsprung durch Technik–progress through technology.
0
What does your Audi car insurance with esure cover?
The level of cover we offer our customers is the same regardless of the type of car they insure. When you choose esure Comprehensive Insurance you get all these great benefits:
0
Unlimited cover – if any third party dies or is injured by your car, including passengers.
Up to £20 million – to cover any damage you do to another person's property with your car.
Defaqto 5 Star rated – quality cover, at a competitive price.
Windscreen cover – for repair and replacement, windows are covered too
Courtesy car – so you can keep going while your car is being repaired by our recommended repairers
Award winning claims service – Consumer Intelligence Awards 2017
5 years guaranteed repair work – when you use our recommended repairers
24/7 Motoring legal advice line – get your motor legal queries answered.
Driving other cars – policy holder only, subject to eligibility
0
Audi Car Insurance Groups
We insure plenty of Audi models, so have pulled together a list of the insurance groups popular Audis fall into. Of course we can't mention every Audi we insure so if your car isn't on the list, it doesn't mean to say we won't insure it. Get a quote today to find out how much you could save.
Audi A3 Insurance Groups
The Audi A3 has a broad range of cars to choose from, with several body types on offer, such as hatchback, cabriolet, sportback, saloon, and S3. The hatchback is a medium size family car, and there are a range of engine sizes on offer, which is reflected in the insurance groups this car appears in. Later models of the Cabriolet (2014 onwards) feature both front-wheel and four-wheel drive, and are packed with sophisticated tech– such as a fast wireless network utilising 4G, as well as Google Maps and Street view. Depending on what trim you go for, insurance groups can vary dramatically from 18 all the way up to 46. The RS3 Sportback is a hot-hatch, going from 0–60 in 4.2 seconds, naturally this high-performance car appears in insurance group 40. The warm-hatch S3 follows suit also making an appearance in insurance group 40.
SEE AUDI A3 INSURANCE GROUPS1

Please be aware this is a guide only, insurers may group these cars differently

| | | |
| --- | --- | --- |
| Model | Engine Size | Insurance Group |
| A3 RS3 Sportback (11–12) | 2.5 | 42 |
| A3 Cabriolet (08–13) | 1.2–2.0 | 17–31 |
| A3 Hatchback (03–12) | 1.2–3.2 | 14–32 |
| A3 Sportback (04 – 13) | 1.2–3.2 | 14–32 |
| A3 RS3 Sportback (15–16) | 2.5 | 40 |
| A3 Cabriolet (2012 onwards) | 2.5 | 40 |
| A3 S3 (13–16) | 2.5 | 40 |
| A3 Saloon (2012 onwards) | 1.4–2.0 | 15–39 |
| A3 Hatchback (12 onwards) | 1.0–2.0 | 14–39 |
| A3 Sportback (12 onwards) | 1.0–2.0 | 14–39 |
| A3 Cabriolet (2014 onwards) | 1.0–2.0 | 14–39 |

 
Audi A1 Insurance Groups
The A1 range of cars come in several body types including hatchback and sportback. The hatchback entry level SE trim has engines that range from 1.0–1.6-litre–going from 0–60mph in 10 or 9 seconds respectively, peaking at insurance group 19. In contrast the S1 Competition trim is placed in insurance group 37, due to the extra tech specs and the 2.0-litre petrol engine that gives it a bit more power. The sportback comes in a range of fuel efficient engines, and several trims depending on what you're looking for. Alloy wheels and traction control are among the basic features, but some trim levels include sports seats and cruise control. Of course it's worth keeping in mind any extra features could put your car into a higher insurance group.
SEE AUDI A1 INSURANCE GROUPS1

Please be aware this is a guide only, insurers may group these cars differently

| | | |
| --- | --- | --- |
| Model | Engine Size | Insurance Group |
| A1 S1 (14 onwards) | 2.0 | 33 |
| A1 Sportback (12 onwards) | 1.0–2.0 | 9-37 |
| A1 Hatchback (10 onwards) | 1.0–2.0 | 9-37 |

 
Audi A4 Insurance Groups
The Audi A4 range is very versatile, and coming in many body types from cabriolet to saloon to Allroad–it ticks the boxes for people looking for a large family car, a high-performance soft top, or even a practical car that can take them off road. The Saloon (08–15) has one of the most varied insurance group ranges starting from 19 and peaking at 40, due to the sheer amount of trims available, and engine sizes on offer. The Allroad in comparison appears consistently in mid to high insurance groups as there are only two trims available, and engine size is fixed at either 2.0 or 3.0-litre. As a result it's slightly easier to work out how much your car insurance quote could be when choosing the Allroad.
SEE AUDI A4 INSURANCE GROUPS1

Please be aware this is a guide only, insurers may group these cars differently

| | | |
| --- | --- | --- |
| Model | Engine Size | Insurance Group |
| A4 Avant (96–01) | 1.6–2.8 | 21–33 |
| A4 Saloon (95–01) | 1.6–2.8 | 21–39 |
| A4 Cabriolet (01–05) | 1.6–2.8 | 21–39 |
| A4 Avant (01–04) | 1.6–2.8 | 21–39 |
| A4 Saloon (00–04) | 1.6–3.0 | 21–33 |
| A4 RS4 (05–08) | 4.2 | 42 |
| A4 Saloon (05–07) | 1.6–3.0 | 19–37 |
| A4 Avant (05–08) | 1.6–3.2 | 19–40 |
| A4 Cabriolet (06–09) | 1.8–3.2 | 31–42 |
| A4 Allroad (09–15) | 2.0–3.0 | 26–39 |
| A4 RS4 Avant (12–15) | 4.2 | 41-46 |
| A4 Avant (08–15) | 1.8–3.2 | 19–33 |
| A4 Saloon (08–15) | 1.8–3.2 | 19–40 |
Audi A5 Insurance Groups
The A5 range of cars consist of 3 main body types cabriolet, sportback, and coupé. The sportback comes in many trims from the entry level Standard all the way up to Black Edition Plus–this car generally appears in mid to high insurance groups, depending on the trim you choose. It's worth noting engine size does vary a lot, and this can have a big impact on what you pay for your insurance. The Coupé also has a varied amount of engine sizes to choose from, and this is reflected in where it is placed in the insurance groups. If you're trying to minimise what you pay for your car insurance choose a Coupé with a smaller engine that comes with the standard technical specs and features.
SEE AUDI A5 INSURANCE GROUPS1

Please be aware this is a guide only, insurers may group these cars differently

| | | |
| --- | --- | --- |
| Model | Engine Size | Insurance Group |
| A5 RS5 (10–15) | 4.2 | 44–49 |
| A5 Cabriolet (09–17) | 1.8–3.2 | 26–43 |
| A5 Sportback (09–16) | 1.8– 3.2 | 22-40 |
| A5 Coupé (07–16) | 1.8–3.2 | 25-37 |
0
esure Optional Extras for Audi car insurance
esure offers a range of Optional Extras to boost your car insurance cover. These include: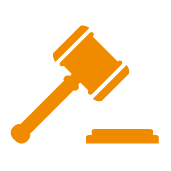 Up to £100,000 of cover to help you get back uninsured losses from the at-fault driver. These can include money for lost wages, if you had to take time off work after the accident, or travel expenses while you were without your car. If we think your claim can be successfully pursued in court MLP can pay up to £100,000 towards your legal costs. MLP can also be used to cover your defence up to £100,000 if you're facing prosecution for a motoring offence.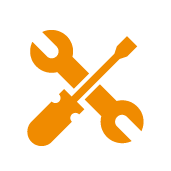 We've partnered with the RAC, never get stuck on the road again–choose between 4 levels of breakdown cover.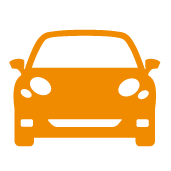 If your car is a total loss, or stolen and not recovered you might have to wait a while for your claim to be settled–and during that time you won't have a car. With Car Hire Benefit we'll pick you up from either your home or work and take you to your hire car, which you could have for up to 21 days while we settle your claim. When your claim is settled, we'll collect the car within 48 hours.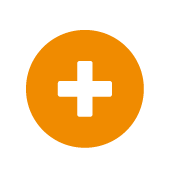 If you're injured as an at-fault driver you get minimal cover for your injuries. Personal Injury Benefit increases the amount of cover you get so you're more protected if you sustain life-changing injuries.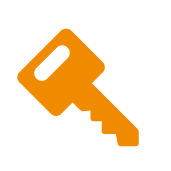 If you lose your car or garage keys, or they are stolen or damaged, our partner the RAC will help you get back on the road again.
If you put the wrong fuel in your car–providing you don't turn on the engine, all you have to do is call the RAC and they will arrange to drain the fuel from your engine. esure will reimburse you for the fuel you mistakenly put in your car, providing you have a receipt.
Would esure insure my Audi if I were to take it to Europe?
We do offer European car insurance if you wanted to take your Audi to Europe. If you just use your certificate of insurance as proof you'll be covered at most to a third party only level. But for a small fee you can match your protection to what you have in the UK. To find the full list of European countries we cover, please visit our European car cover page.
0
You could save money with esure Multicar
More than one car at home? Get Multicar benefits for everyone who lives with you if they're over 25.
A discount of 10% on all extra cars – if you insure at least 2 cars, you get a discount. Simple.
1 year quote promise – your Multicar quote will be guaranteed for 1 year if your details don't change.
Matched No Claim Discount – this one is just for you and your partner, if one of you has a higher No Claim Discount the other policy will benefit from it too. Limited to the number of years the driver has held a full UK licence.
Separate policies – if you make a claim on one policy it won't affect the No Claim Discount on the other. Renewal dates are also kept separate so you can insure your cars at different times.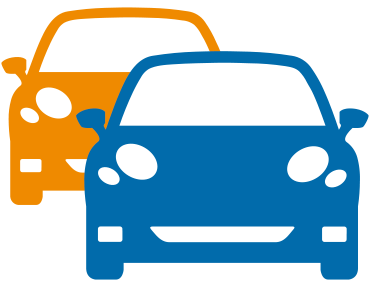 0
Reference
1Parkers. PARKERS Insurance Groups. Available from http://www.parkers.co.uk/car-insurance/insurance-groups/ [Accessed 07 July 2017]