BMW Insurance
Insure your BMW with esure, how much could you save? Buy today and you'll get:
Access to our 24/7 accident helpline
5 Star Defaqto rated cover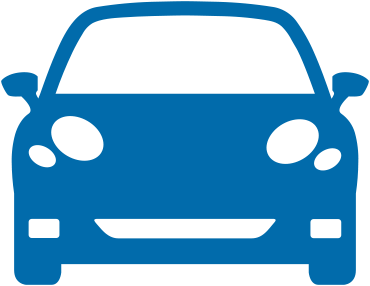 0
BMW Insurance
BMW has a rich, if somewhat complex history and its roots can be traced back to three engine manufacturing companies:
| | |
| --- | --- |
| Rapp Moterenwerke | Aircraft engine manufacturer |
| Bayerische Flugzeugwerke (BFw) | Aircraft engine manufacturer |
| Fahrzeugfabrik Eisenach | Automobile manufacturer |
The first step, which gave rise to BMW was the restructuring of Rapp Moterenwerke, which was later renamed to BMW AG in 1918. A few years later in 1922 the company transferred its engine construction operations, name and logo to BFw. The logo–with some minor variation is still used by BMW to this day. Because BFw was founded in 1916 this is taken as the year BMW AG–more commonly known as BMW, was founded.
Automobile production and early innovation
BMW only began starting producing cars in 1928 after purchasing automobile manufacturer Fahrzeugfabrik Eisenach. Before that, it engineered aircraft engines and motorbikes–dominating racetracks on a global scale, and setting records for altitude and speed. One of the pioneering aircraft engineers who laid the foundations for BMW–Gustav Otto even developed the four-cycle engine, whose technology has contributed to almost every car engine on the road today.
BMW brand history
The history of the BMW's brand is just as famous as their cars, especially the myth surrounding the origins of the logo. It was originally thought the four blue and white quadrants represented spinning propellers, a nod to its aircraft engine past. However the roundel logo is in fact based on the Rapp logo, one of the ancestral companies, which BMW grew from. The colours of the quadrant are based on the Bavarian Free State colours, but back then using national symbols for commercial purposes was prohibited–so the blue and white were arranged in the opposite order, enabling BMW to use the colours on their logo. It wasn't until 1929 when the logo made its grand appearance on the front cover of the BMW aircraft magazine that it began to receive notoriety–and where the mistaken idea that the logo symbolised spinning propellers came from.
0
What does your BMW car insurance with esure cover?
The level of cover we offer our customers is the same regardless of the type of car they insure. When you choose esure Comprehensive Insurance you get all these great benefits:
0
Off
5-Year repair guaranteed - if your car's being repaired by one of our recommended repairers

Courtesy car - following an accident if one of our recommended repairers is fixing your vehicle

Windscreen cover - our specialists will happily perform a windscreen repair or replacement if yours gets damaged

Online claims - report your incident online, 24/7, at a time that's convenient for you 
Unlimited cover - if any third party dies or is injured by your car, including passengers.
Up to £20 million - to cover any damage you do to another person's property with your car

Driving other cars - policy holder only, subject to eligibility

In car entertainment - cover for loss or damage to permanently fitted electronic equipment

Legal liability - unlimited cover for death or injury to other people

Motoring legal advice helpline - on hand - day and night - in case you need us
Limits may apply, please check out policy booklet.
Off
How could I reduce my BMW car insurance quote?
Insuring a BMW can be an expensive business, but there are a number of changes you could make that might reduce what you pay for your car insurance.
Park in a garage or driveway – this can make your car less accessible to thieves, and reduces the risk of damage
Pay your insurance in full for the year – by paying off the full amount in one go you avoid paying interest on monthly payments
Increase your excess – by voluntarily increasing your excess, your insurance quote could be reduced. But you would need to have enough money to pay the excess, if you make a claim. So only do this if you know you will have the money to cover it.
0
BMW Car Insurance Groups
We insure plenty of BMW models, so have pulled together a list of the insurance groups popular BMWs fall into. Of course we can't mention every BMW we insure so if your car isn't on the list, it doesn't mean to say we won't insure it. Get a quote today to find out how much you could save.
BMW 1 Series Insurance Groups
The BMW 1 series comes in several body types, hatchback, coupé, and convertible. The hatchback is a compact family car, with a rear-wheel drive, giving it a sportier feel. Due to the varying power of the engines it fits into mid-range insurance groups. The 2007–2013 coupé comes in several trims, Sport, ES, Exclusive Edition, M Sport, SE, and Sport Plus Edition–engine power does differ, and insurance groups range from mid to high. The convertibles like the other body types have a wide engine range–reflective of the trims available, because of this the insurance groups also vary from mid to high.
SEE BMW 1 SERIES INSURANCE GROUPS1

Please be aware this is a guide only, insurers may group these cars differently.

| | |
| --- | --- |
| Model | Insurance Group |
| 1-Series Convertible (08–03) | 24 - 38 |
| 1-Series Coupé (07–13) | 22 – 36 |
| 1-Series Hatchback (04–11) | 17 – 34 |
| 1-Series M Coupé (11–11) | 42 |
| 1-Series Hatchback (11 onwards) | 12 – 39 |

 
BMW 3 Series Insurance Groups
When people think of the BMW 3 Series they think executive saloon–these cars are just as powerful as they are spacious. Coming in a variety of body types you're spoiled for choice, depending on what your needs are. From the practical yet powerful coupé that comes in a number of trims, each falling into their respective insurance groups–some being much higher than others. To the saloon, a rear wheel drive car that is just as fuel efficient as it is powerful.
SEE BMW 3 SERIES INSURANCE GROUPS1

Please be aware this is a guide only, insurers may group these cars differently.

| | |
| --- | --- |
| Model | Insurance Group |
| 3-Series M3 Coupé (01–06) | 42 – 44 |
| 3-Series Compact (01–04) | 23 – 33 |
| 3–Series Saloon (98–05) | 23 – 35 |
| 3–Series Convertible (00–06) | 30 – 39 |
| 3–Series Touring (99–05) | 25 – 35 |
| 3 – Series Coupé (99–06) | 29 – 37 |
| 3–Series M3 Convertible (01– 06) | 44 |
| 3–Series M3 (07–13) | 44 |
| 3–Series Convertible (07–13) | 30 – 43 |
| 3-Series Coupé (06–13) | 25 – 42 |
| 3-Series Saloon (05–11) | 21 – 38 |
| 3–Series Touring (05–12) | 21 – 38 |

 
BMW X5 Insurance Groups
The BMW X5 was the first ¬SUV BMW brought to the market. The entry-level X5 features a diesel engine–a prominent theme carried throughout the range–given that there are few petrol options on offer. Given the size and power of the car, the X5 appears at the top end of the insurance group classification. If you were to opt for standard trim it includes features such as an electric sunroof and lumbar support in the seats. In contrast the M Sport trim includes sport seats, and a height adjustable driver's seat. Whatever it is you look for when buying the X5, it's important to consider the added features–like including sports seats, could push your car into a different insurance group and you could end up paying more for your car insurance.
SEE BMW X5 INSURANCE GROUPS1

Please be aware this is a guide only, insurers may group these cars differently.

| | |
| --- | --- |
| Model | Insurance Group |
| X5 (00–06) | 40 – 50 |
| X5 (07–13) | 40 – 50 |
| X5 4X4 (13 onwards) | 37 – 50 |

 
BMW Z4 Insurance Groups
The BMW Z4 is a range of powerful, sporty two-seat roadster models. Engines are exclusively petrol. Given this car is built for speed, it naturally falls into the higher insurance groups. All cars across the range come with a Dynamic Stability Control safety system, which includes traction control and brake fade compensation. Originally there was only one trim level available, but newer models come with the option of customisation. A sportier trim could put you in a higher insurance group, so keep this in mind when choosing a trim level.
SEE BMW Z4 INSURANCE GROUPS1

Please be aware this is a guide only, insurers may group these cars differently.

| | |
| --- | --- |
| Model | Insurance Group |
| Z4 Coupé (06–08) | 44 |
| Z4 Roadster (03–08) | 37 – 45 |
| Z4 M (06–08) | 45 – 46 |

 
BMW X1 Insurance Groups
The BMW X1 is a compact luxury SUV and features both two and four wheel drive options. The crossover hatchback gives you the height of a full sized SUV, without the running costs. It's also shorter than the 3 Series so if you live in a town or city you could find it easier to manoeuvre and park. The X1 (2015 onwards) has a variety of trims, from the entry level SE through to the top-line M Sport. Insurance groups are relatively mid-range, due to the improvement of safety technology seen in the newer X1 models.
SEE BMW X1 INSURANCE GROUPS1

Please be aware this is a guide only, insurers may group these cars differently.

| | |
| --- | --- |
| Model | Insurance Group |
| X1 (09–15) | 24 |
| X1 SUV (15 onwards) | 24 – 34 |

 
0
esure Optional Extras for BMW car insurance
esure offers a range of Optional Extras to boost your car insurance cover. These include:
0
Off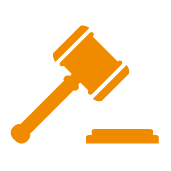 If you're involved in an accident that was partly or completely the fault of the other driver we can pay up to £100,000 (including VAT) towards legal costs to help you recover your expenses. These can include lost wages if you've had to take time off work after the accident, or travel expenses while you were without your car. Motor Legal Protection could also cover your defence if you're facing prosecution for a motoring offence.
0
Off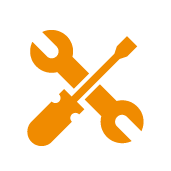 Our wide range of Breakdown Cover options are offered with our partner the RAC.
0
Off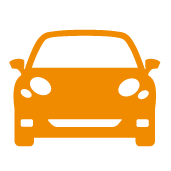 If your car is stolen and not recovered, or we agree it's a total loss, you'll get a similar sized hire car. You can use this while your claim is being processed, for up to a maximum of 21 days. With Car Hire Benefit we'll also pick you up from either your home or work and take you to collect your hire car, and when your claim is settled we'll collect the car within 48 hours.
0
Off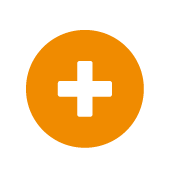 In the event of death or serious injury to you (or any named driver), we'll cover medical expenses and pay up to £100,000 if you're at fault, or up to £30,000 if not.
0
Off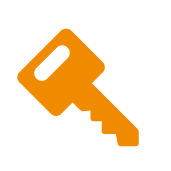 Have your keys been lost, stolen or damaged? You can call our partners, the RAC, who'll help you retrieve, repair or replace them.
0
Off
If you misfuel your car you can call out our partner, the RAC, who'll aim to get you back on the road in no time at all. Remember you won't need this cover if your vehicle is fully Electric.
0
Off
Would esure insure my BMW if I were to take it to Europe?
We do offer European car insurance if you wanted to take your BMW to Europe. If you just use your certificate of insurance as proof you'll be covered at most to a third party only level. But for an additional fee you can match your protection to what you have in the UK. To find the full list of European countries we cover, please visit our European car cover page.
0
Off


More than one car at home?
When you, or anyone permanently living in the same household as you, insures additional cars with us direct we'll discount each new policy by 10%*
* (1) Discount is not given when you get a quote for the same vehicle via a Price Comparison website within 31 days of getting your quote direct with esure. (2) Discount excludes Optional Extras. (3) Subject to eligibility.
Separate policies – so no change to your existing renewal dates. Your No Claims Discount (NCD) for each policy will also be kept separate, so a claim on one policy won't affect the NCD of the other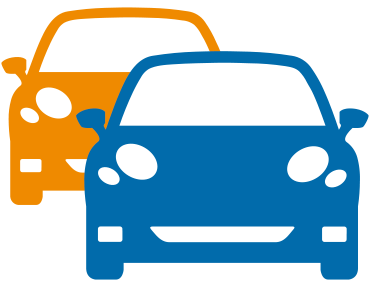 0
Off
esure Car Insurance Reviews
0
Reference
1Parkers. PARKERS Insurance Groups. Available from http://www.parkers.co.uk/car-insurance/insurance-groups/ [Accessed 24 November 2017]
0