Off
Car Insurance Groups
5 Star Defaqto rated insurance for cars in your group
Get your quote in minutes
Off
Trusted by customers with their car and home insurance
Off
What are the car insurance groups?
Car insurance groups are one of the criteria considered when determining the risk of insuring a car. The general standard for car insurance groups in the UK is determined by the Group Rating Panel, which includes members from the Association of British Insurers, Lloyds Market Association and the motor insurance research firm Thatcham Research.
The Group Rating Panel meet once a month to determine the Group Rating System for new cars. Some of the factors they consider when assigning an insurance group to a new car are:
The cost of the car when new - For example, a car that costs a significant amount when new is more likely to fall into a higher-numbered car insurance group than a car that does not cost very much when new. They also take into account the cost of settlement in the event of a total loss.
The overall performance of the car - Cars with larger engines and other high performance features are more likely to have claims made on them, so they generally fall into higher-numbered groups.
Its acceleration time from 0-60 - Similar to the above, a car that can accelerate quickly generally presents a higher risk to insurers and will fall into a higher-numbered group.
Its top speed - Cars with low maximum speeds will pose less risk to insurers and fall into lower-numbered insurance groups, while cars that can reach high speeds are more likely to present greater risk and fall into higher-numbered groups.
How much it would cost in time and replacement parts to return the car to its pre-accident state after a crash at 15 km/h - Thatcham Research engineers use the internationally-recognised insurance standard of a 15 km/h crash impact to determine the cost in time and parts to repair a car; as for many of the other criteria, a higher cost will generally mean a higher-numbered insurance group.
Whether the car has Autonomous Energy Braking (AEB) - The presence and effectiveness of AEB will often help place a car in a lower-numbered insurance group.
How secure the car is - Features such as high security door locks, alarm systems, visible VIN numbers, and others can help reduce insurance claims costs and contribute to placing a car in a lower-numbered group.
The Group Rating Panel then use these criteria to place the car into an insurance group numbered from 1 to 50. Cars in lower-numbered insurance groups will generally present less risk to insurers and cost less to insure, while cars in higher-numbered insurance groups will likely be riskier and more costly to insure.
Off
What insurance group is my car?
While the Group Rating Panel determine the Group Rating System, it's worth noting that this is just one criterion used by insurers to determine their own insurance groups. An insurer will conduct their own risk assessments and examine other criteria to determine their own unique set of car insurance groups, also numbered from 1 to 50. If you'd like a general idea of the group into which your car may fall, we recommend checking with this tool on Parkers.
0
Off
What cars are in group 1?
While the actual cost of insuring a car can vary due to a number of factors, the cars in insurance group 1 are generally considered the cheapest to insure. At present, that group includes some of the following cars:1
Chevrolet Spark (10 - 15)
Citroen C1 (05 – 14)
Fiat Panda (04 – 11)
Ford Ka Plus (16 on)
Hyundai i10 (14 on)
Kia Rio (11 – 17)
Nissan Micra Hatchback (17 on)
SEAT Mii (12 on)
Skoda Citigo (12 on)
Skoda Fabia Hatchback (15 on)
Smart Forfour (15 on)
Vauxhall Corsa Hatchback (06 -14)
Volkswagen Fox (06 – 12)
Volkswagen Polo Hatchback (17 on)
Up (12 on)
It's important to note that individual insurers may group cars differently. Additionally, the insurance group of a car is only one factor considered when determining the cost of insurance. The age of the driver, the number of years' experience the driver has, and where the car will be kept are some of the criteria which also have a bearing on the insurance rate.
1According to PARKERS, https://www.parkers.co.uk/car-insurance/group-1/ accessed 7/1/2019
Off
Other optional extras you can get with your car insurance
Getting these great Optional Extras for your car insurance can help enhance your cover.
Off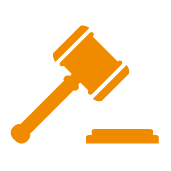 Motoring Legal Protection

If you're involved in an accident that was partly or completely the fault of the other driver we can pay up to £100,000 (including VAT) towards legal costs to help you recover your expenses. These can include lost wages if you've had to take time off work after the accident, or travel expenses while you were without your car. Motor Legal Protection could also cover your defence if you're facing prosecution for a motoring offence.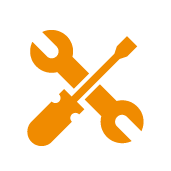 Breakdown assistance

Our wide range of Breakdown Cover options are offered with our partner the RAC.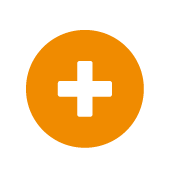 Personal injury benefit

In the event of death or serious injury to you (or any named driver), we'll cover medical expenses and pay up to £100,000 if you're at fault, or up to £30,000 if not.
Off 20
Off