Off
Honda Insurance
Insure your Honda with esure. Buy today and you'll get:
24/7 Accident helpline
5 Star Defaqto rated
0
Honda Insurance
Honda is Japan's second-largest automobile manufacturer and interestingly it doesn't just manufacture vehicles. It's also the world's largest manufacturer of internal combustion engines, producing over 14 million per year. The company also owns a luxury vehicle brand, and has entered into the aerospace industry through its venture GE Honda Aero Engines. Honda invests roughly 5% of its revenues into research and development.
The history of Honda
Honda's story began in 1949, when founder Soichir Honda started a research institute in Hamamatsu, Japan. There he produced motorcycle engines, and later incorporated Honda Motor Co. Ltd. The company opened a storefront location in Los Angeles in 1959, and by 1962 had begun selling imported trucks and cars.
Honda today
Honda continued expanding its range towards the end of the 20th century, introducing innovations like the Honda NSX, which was the first all-aluminium monocoque vehicle. In 1995 Honda started a new company, the Honda Aircraft Company, which released the brand's first jet aircraft in 2015. Today, it has production plants all over the world.
0
What does Honda car insurance with esure cover?
The level of cover we offer our customers is the same regardless of the type of car they insure. When you choose esure Comprehensive Insurance you get all these great benefits:
0
Unlimited cover – if any third party dies or is injured by your car, including passengers.
Up to £20 million – to cover any damage you do to another person's property with your car.
Defaqto 5 Star rated – quality cover, at a competitive price.
Windscreen cover – for repair and replacement, windows are covered too.
Courtesy car – so you can keep going while your car is being repaired by our recommended repairers.
Excellent claims service – we paid out 97% of completed car insurance claims in 2017.
5 years guaranteed repair work – when you use our recommended repairers.
24/7 Motoring legal advice line – get your motor legal queries answered.
Driving other cars – policy holder only, subject to eligibility.
0
Honda Car Insurance Groups
We insure plenty of Honda models, so have pulled together a list of the insurance groups popular Hondas fall into. Of course, we can't mention every Honda we insure so if your car isn't on the list, it doesn't mean to say we won't insure it. Get a quote today to find out how much you could save.
Honda Civic Insurance Groups
The Civic is a range of vehicles that incorporates saloons, hatchbacks, coupés and more. The first Civic was launched in 1972 and was a subcompact car. Since then, the range has evolved in terms of the car sizes available and has been sold all round the globe.
The star of the range is arguably the Type-R. The engine size, combined with optional features like the premium sound system and tailgate detailing, put the Type-R in medium-high insurance groups. However, some of the simpler or less-powerful Civics are in lower insurance groups, meaning their owners will pay less for Honda car insurance.
SEE HONDA CIVIC INSURANCE GROUPS1

Please be aware this is a guide only, insurers may group these cars differently.

| | | |
| --- | --- | --- |
| Model | Engine Size | Insurance Group |
| Civic Hatchback (00–05) | 1.4-2.0 | 9-23 |
| Civic Type–R (01–05) | 2.0 | 34 |
| Civic IMA Saloon (03–05) | 1.3 | 16-17 |
| Civic Coupé (01–03) | 1.7 | 22 |
| Civic Type-R (07–10) | 2.0 | 34 |
| Civic Hatchback (06–11) | 1.4-2.2 | 11-24 |
| Civic Hybrid Saloon (06–10) | 1.4 | 16 |
| Civic Type–R (15–17) | 2.0 | 33-34 |
| Civic Tourer (14 onwards) | 1.6-1.8 | 13-17 |
| Civic Hatchback (12–17) | 1.4-2.2 | 8-20 |

 
Honda Jazz Insurance Groups
The Honda Jazz is a range of smart yet compact city cars. It was launched in 2002, and Honda has since released two new generations of the car.
The most recent version of the Jazz has a large boot and rear seats that fold up in a variety of ways, making enough space to fit in even an adult mountain bike. Current Jazz cars in production have a 1.3-litre engine, with manual or automatic transmission available. The Jazz is in the low-middle end of insurance groups as a result, but it's also available with optional features like mud guards and alloy wheels. If you choose one of the trim packs that include these features, remember that it might move you into a higher insurance group.
SEE HONDA JAZZ INSURANCE GROUPS1

Please be aware this is a guide only, insurers may group these cars differently.

| | | |
| --- | --- | --- |
| Model | Engine Size | Insurance Group |
| Jazz (02–08) | 1.2-1.4 | 12-15 |
| Jazz (08–15) | 1.2-1.4 | 13-19 |
| Jazz (15 onwards) | 1.3 | 13 |

 
Honda CR-V Insurance Groups
The CR-V is a range of compact crossover SUVs that was originally launched in 1995. It's a reliable, practical family car, and its abbreviated name stands for Comfortable Runabout Vehicle (although Honda also refers to it as the Compact Recreational Vehicle). These five-door cars seat five people and feature handy folding seats.
The CR-V has gone through several design changes throughout the years, and the most recent versions have a lot of optional add-ons. Two-wheel drive and four-wheel drive versions are available, and there is a choice of manual or automatic gearboxes. In terms of engines, current models have 1.6-litre and 2.0-litre versions to choose from, diesel or petrol options are available. The size of the car along with its engine size and available add-ons puts it into the medium insurance groups. It's worth keeping this in mind, as it could affect your Honda car insurance costs.
SEE HONDA CR-V INSURANCE GROUPS1

Please be aware this is a guide only, insurers may group these cars differently.

| | | |
| --- | --- | --- |
| Model | Engine Size | Insurance Group |
| CR-V (97–01) | 2.0 | 19-21 |
| CR-V (01–06) | 2.0-2.2 | 25-30 |
| CR-V (07–12) | 2.0-2.2 | 27-29 |
| CR-V (12–17) | 1.6-2.2 | 22-28 |

 
Honda Accord Insurance Groups
The Honda Accord is a range of vehicles that was first launched over 40 years ago in 1976. The range has since evolved greatly, encompassing saloons, hatchbacks, sedans and coupés.
The newest Accords have only been produced as estates and saloons, with no hatchback available. Nevertheless, they are associated with high-quality build and excellent reliability. This is in part due to Honda's popular 2.4-litre engine, although 2.0-litre and 2.2-litre petrol versions are available. This engine size, combined with the larger size of some Accords, puts them in to the mid-level insurance groups. As always, the insurance group your car is in will affect the cost of your Honda car insurance.
SEE HONDA ACCORD INSURANCE GROUPS1

Please be aware this is a guide only, insurers may group these cars differently.

| | | |
| --- | --- | --- |
| Model | Engine Size | Insurance Group |
| Accord Saloon (98–03) | 1.8-2.3 | 17-34 |
| Accord Hatchback (99–03) | 1.8-2.3 | 17-25 |
| Accord Coupé (98–01) | 2.0-3.0 | 26-33 |
| Accord Tourer (03–08) | 2.0-2.4 | 23-30 |
| Accord Saloon (03–08) | 2.0-2.4 | 23-30 |
| Accord Tourer (08–15) | 2.0-2.4 | 23-29 |
| Accord Saloon (08–15) | 2.0-2.4 | 23-29 |

 
Honda S2000 Insurance Groups
The S2000 is a sports car/roadster range that was originally launched to celebrate Honda's 50th birthday. Throughout the different generations of the range, the S2000 has always featured a convertible roof above its two seats.
Honda's S2000 was so named because of its engine displacement of 2000cc, and the series has always maintained a 2.0-litre engine. Its sporty trim and premium features put it in the higher insurance groups, and this will affect your Honda car insurance quote.
SEE HONDA S2000 INSURANCE GROUPS1

Please be aware this is a guide only, insurers may group these cars differently.

| | | |
| --- | --- | --- |
| Model | Engine Size | Insurance Group |
| S2000 (99–09) | 2.0 | 40-44 |

 
0
Off
esure Optional Extras for Honda car insurance
esure offers a range of Optional Extras to boost your car insurance cover. These include: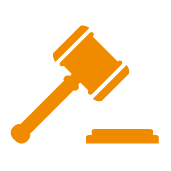 Up to £100,000 of legal costs to help you get back uninsured losses from the at-fault driver. These can include money for lost wages, if you had to take time off work after the accident, or travel expenses while you were without your car. If we think your claim can be successfully pursued in court, the MLP £100,000 limit can help.
MLP can also be used to cover your legal costs up to £100,000 if you're facing prosecution for a motoring offence.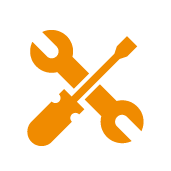 We've partnered with the RAC, the UK's most experienced breakdown provider–choose from 4 levels of cover.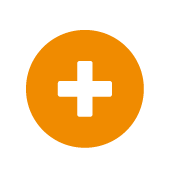 If you're injured as an at-fault driver you get minimal cover for your injuries. Personal Injury Benefit increases the amount of cover you get so you're more protected if you sustain life-changing injuries.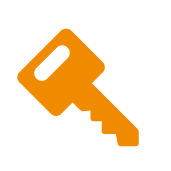 If you lose your car or garage keys, or they are stolen or damaged, our partner the RAC will help you get back on the road again.
Off
If you put the wrong fuel in your car, all you have to do is call the RAC and they will drain the fuel.
We will reimburse you for the fuel you mistakenly put in your car, by giving you up to 10L for free. On top of that, you can reclaim an additional £25 of fuel when you present your receipt.
Just remember, any damage to your engine will not be covered and a claim will need to be made.
Please note: Misfuelling benefit does not cover fully Electric Vehicles.
Would esure insure my Honda if I were to take it to Europe?
We do offer European car insurance if you wanted to take your Honda to Europe. If you just use your certificate of insurance as proof you'll be covered at most to a third party only level. But for a small price you can match your protection to what you have in the UK. To find the full list of European countries we cover, please visit our European car cover page.
Off
You could save money with esure Multicar
More than one car at home? Get Multicar benefits for you, your partner and anyone else who lives with you if they're over 25.
A Multicar discount on all cars once you have two or more cars insured with us. Nice.
1 year quote promise – your Multicar quote will be guaranteed for 1 year if your details don't change. You can also add additional cars as and when you're ready.
Separate policies – if you make a claim on one policy it won't affect the No Claim Discount on the other. Renewal dates are also kept separate so you can insure your cars at different times.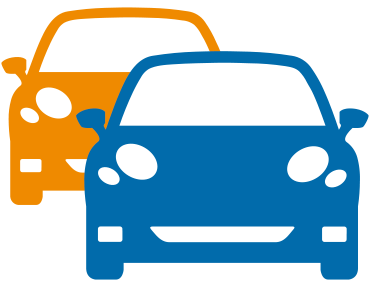 Reference
1Parkers. PARKERS Insurance Groups. Available from http://www.parkers.co.uk/car-insurance/insurance-groups/ [Accessed 29 November 2017]