Off
Mini Insurance
5 Star rated car insurance for your Mini
Get your quote in minutes
Off
Trusted by customers with their car and home insurance
Off
Mini Insurance
The Mini is the quintessential British car – practical, cute and instantly recognisable. It's known for its distinctly compact design that can still transport four people and their luggage. The Mini became an important part of 1960s British culture , and its first-generation design almost remained unchanged for 41 years. In 1999, the Mini was voted the second most important car of the 21st century.
If you have a Mini or are looking at buying one why not insure it with us.
Off
What does Mini car insurance with esure cover?
The level of cover we offer our customers is the same regardless of the type of car they insure. When you choose esure Comprehensive Insurance you get all these great benefits:
0
Off
Unlimited cover – if any third party dies or is injured by your car, including passengers.
Up to £20 million – to cover any damage you do to another person's property with your car.
Defaqto 5 Star rated – quality cover, at a competitive price.
Windscreen cover – for repair and replacement, windows are covered too.
Courtesy car – so you can keep going while your car is being repaired by our recommended repairers.
Excellent claims service – we paid out 97% of completed car insurance claims in 2017.
5 years guaranteed repair work – when you use our recommended repairers.
24/7 Motoring legal advice line – get your motor legal queries answered.
Driving other cars – policy holder only, subject to eligibility.
Off
Mini Car Insurance Groups
We insure plenty of Mini models, so have pulled together a list of the insurance groups popular Minis fall into. Of course, we can't mention every Mini we insure so if your car isn't on the list, it doesn't mean we won't insure it. Get a quote today to find out how much you could save.
Mini Countryman Insurance Groups
A departure from the traditional Mini design, the Mini Countryman is a crossover SUV. It's the first BMW-era Mini with five doors, and the first Mini to be available with four-wheel drive. In addition, the Countryman is a foot longer than the original Mini.
The Mini Countryman comes equipped with modern technology, like a high-definition screen, rear parking sensors and air conditioning. In addition, some versions have options for extras like LED fog lights, a leather interior and sports suspension. The range's engine options include 1.6-litre and 2.0-litre versions. Despite having a lot of optional add-ons, the Countryman's safety features and small size keep it in the lower end of insurance groups.
SEE MINI COUNTRYMAN INSURANCE GROUPS1

Please be aware this is a guide only, insurers may group these cars differently.

| | | |
| --- | --- | --- |
| Model | Engine Size | Insurance Group |
| MINI Countryman (10-17) | 1.6–2.0 | 8–16 |

 
Mini Clubman Insurance Groups
The Clubman is a supermini that is a larger alternative to the Mini Hatchback. The Clubman's newer models include features like a touchscreen navigation system, rear door remote control, and cruise control. Many new trim options are also available, which sometimes puts the Clubman in medium-level insurance groups.
In addition, the engine options include petrol and diesel variations. Remember that your engine size will affect your Mini car insurance quote.
SEE MINI CLUBMAN INSURANCE GROUPS1

Please be aware this is a guide only, insurers may group these cars differently.

| | | |
| --- | --- | --- |
| Model | Engine Size | Insurance Group |
| Clubman (07–14) | 1.4–2.0 | 12–30 |
| Clubman (15 onwards) | 1.5–2.0 | 15–33 |

 
Mini Convertible Insurance Groups
The Mini Convertible is a compact car, and recent models contain a number of enhancements like a hi-tech infotainment centre, and options for satellite navigation or steering wheel controls. There are also lots of extras available for aesthetics and comfort, such as leather interiors and a variety of finishes. These features can put the Mini Convertible into the middle level of insurance groups, depending which add-ons you have.
As with many Minis, the Convertible is available with either manual or automatic transmissions. The engine size ranges from 1.5 to 2.0-litres, depending on which model you have or are looking at getting. It's worth noting that the engine you have may affect what you pay for your Mini car insurance.
SEE MINI CONVERTIBLE INSURANCE GROUPS1

Please be aware this is a guide only, insurers may group these cars differently.

| | | |
| --- | --- | --- |
| Model | Engine Size | Insurance Group |
| Convertible (04–08) | 1.6 | 17–36 |
| Convertible (09–15) | 1.6–2.0 | 14–32 |
| Convertible (16 onwards) | 1.5–2.0 | 16–33 |

 
Mini Hatchback Insurance Groups
The Mini Hatchback is a re-imagined modern version of the original iconic Mini. It is similar in size to the original Mini, and can transport four people plus luggage.
Several new generations of the Hatchback have been released, including versions with convertible roofs. The newest models are available in three-door and five-door versions, with a wide range of personalisation options. Choose between diesel and petrol engines ranging from 1.2-litres to 2.0-litres, along with optional add-ons like climate control and alloy wheels.
SEE MINI HATCHBACK INSURANCE GROUPS1

Please be aware this is a guide only, insurers may group these cars differently.

| | | |
| --- | --- | --- |
| Model | Engine Size | Insurance Group |
| Hatchback (01–06) | 1.4–1.6 | 12–22 |
| Hatchback (06–13) | 1.4–2.0 | 8–19 |
| Hatchback (14 onwards) | 1.2–2.0 | 11–33 |

 
Mini Paceman Insurance Groups
The Mini Paceman is a subcompact three-door crossover SUV that could be called a smaller version of the Mini Countryman. It features familiar Mini aesthetics and size, and is available with both two-wheel and four-wheel drive.
The Paceman was discontinued in 2016, but can still be found on the used market. It is available with petrol and diesel engines ranging from 1.6-litres to 2.0-litres. The options for engine size and trim levels, along with add-ons like cruise control, put the Paceman in insurance groups 13-15. Be aware that the features you have may affect the price of your Mini car insurance quote.
SEE MINI PACEMAN INSURANCE GROUPS1

Please be aware this is a guide only, insurers may group these cars differently.

| | | |
| --- | --- | --- |
| Model | Engine Size | Insurance Group |
| Paceman (13–16) | 1.6–2.0 | 13–15 |

 
Off
Add more to your Mini car insurance
Get these great Optional Extras for Mini car insurance can help enhance your cover. 
Off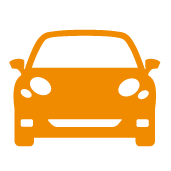 Car Hire Benefit

If your car is a total loss, or stolen and not recovered you might have to wait a while for your claim to be settled–and during that time you won't have a car. With Car Hire Benefit we'll pick you up from either your home or work and take you to your hire car, which you could have for up to 21 days while we settle your claim. When your claim is settled, we'll collect the car within 48 hours.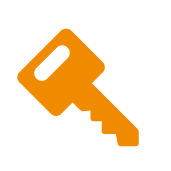 Key Cover

If you lose your car or garage keys, or they are stolen or damaged, our partner the RAC will help you get back on the road again.
Off
Would esure insure my Mini if I were to take it to Europe?
We do offer European car insurance if you wanted to take your Mini to Europe. If you just use your certificate of insurance as proof you'll be covered at most to a third party only level. But for a small fee you can match your protection to what you have in the UK. To find the full list of European countries we cover, please visit our European car cover page.
Off
You could save money with esure Multicar
More than one car at home? Get Multicar benefits for you, your partner and anyone else who lives with you if they're over 25.
Off
A Multicar discount
On all cars once you have two or more cars insured with us. Nice.
1-Year Quote Promise
Your Multicar quote will be guaranteed for 1-year if your details don't change. You can also add additional cars as and when you're ready.
Separate Policies
If you make a claim on one policy it won't affect the No Claim Discount on the other. Renewal dates are also kept separate so you can insure your cars at different times.
Off 20
Off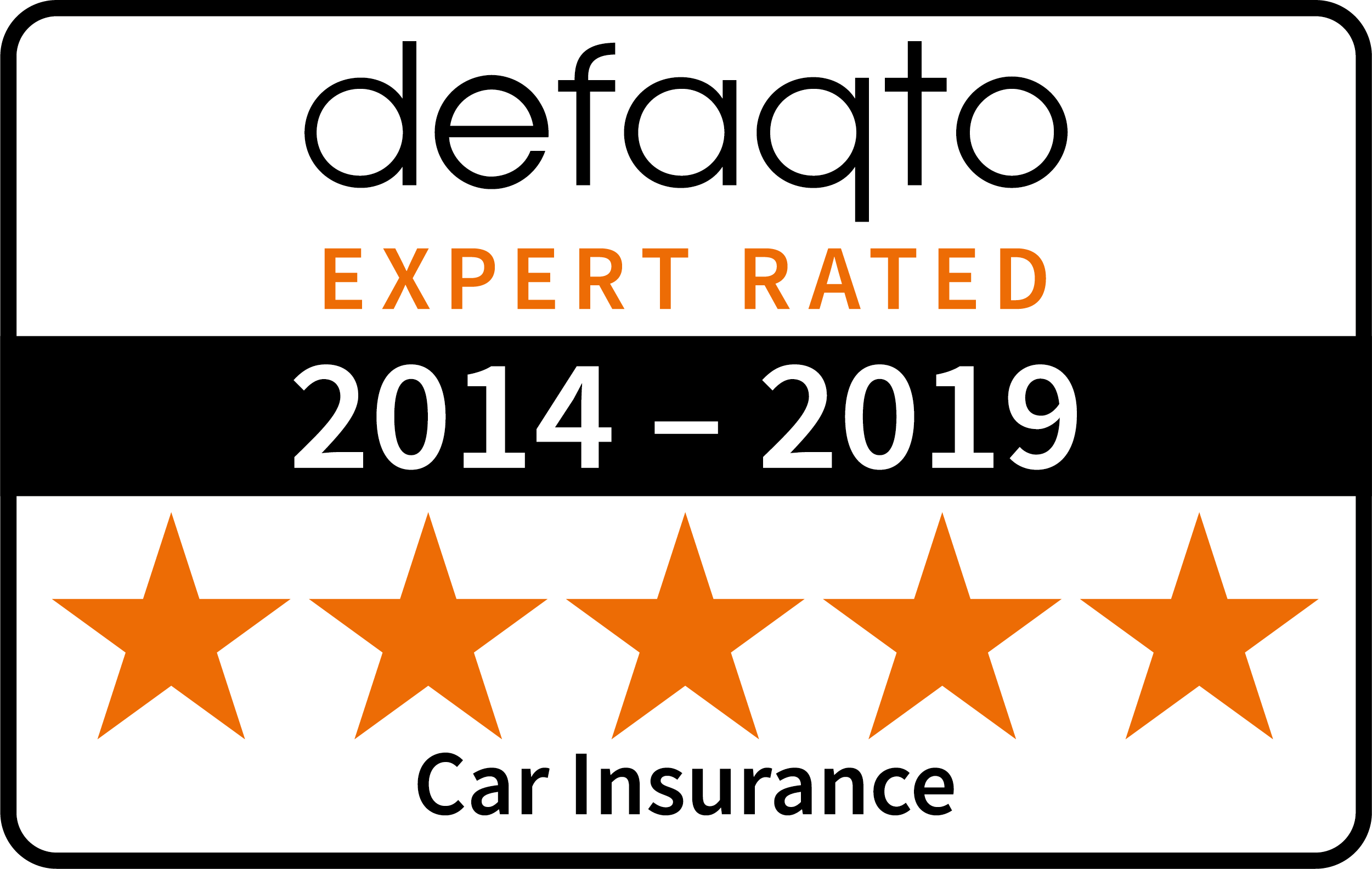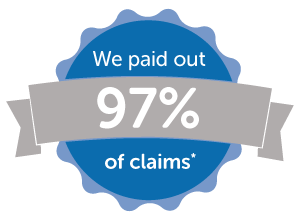 *Completed car claims in 2018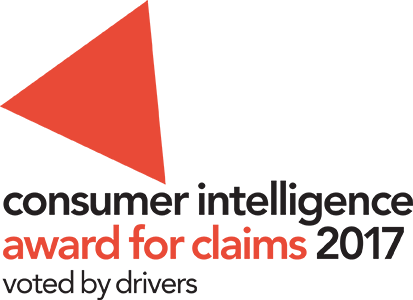 0
Off
About Mini
The history of Mini
The story of the Mini is a fascinating one, and it began in 1956 with the Suez Crisis. With the price of petrol at an all-time high, car manufacturers began to make more practical, economical vehicles. The British Motor Corporation commissioned a skilled engineer, Alec Issigonis, to create a new car design. By 1959 Issigonis and his team had designed the Austin Mini. Interestingly, Issignosis designed the Mini with storage pockets that were sized to fit a bottle of Gordon's gin.
While sales were initially slow, the Mini became popular after celebrities started driving them. The initial design of the Mini remained almost unchanged for nearly four decades, but the name of the Mini changed several times as different companies bought the brand.
The Mini in the modern era
The Mini remained a popular car throughout the 20th century, with numerous special editions coming out in the 80s and 90s. In 1994, it was bought by BMW, who redesigned it and released a new 'modern' version in 2001. While the modern mini was technically unrelated to the original design, it kept some of the aesthetic themes and was well received. Newer Minis are bigger than the original design, and five-door versions have been released. But while the Mini has changed, its iconic design is still cherished by car lovers around the world.
Off
Reference
1Parkers. PARKERS Insurance Groups. Available from http://www.parkers.co.uk/car-insurance/insurance-groups/ [Accessed 1 October 2018]