Over 50s Car Insurance
You could pay £182, 10% of new
customers did in March 2017
  24/7 accident helpline
  Defaqto 5 star rated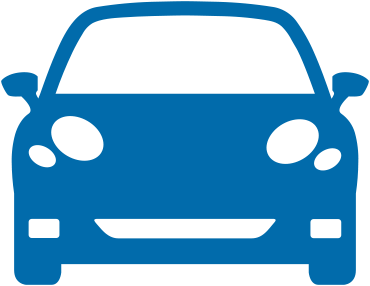 We don't frown on experience
When you reach 50 you most likely have had plenty of years behind the wheel. We also realise that you're quite a diverse age group. Some of you could already be retired, you might even have your own grandchildren , while others are still working and have their teenagers at home!
One thing that's for sure though, is that no matter your age esure welcomes careful and experienced drivers, and we aim to provide people who are 50 plus car insurance that can meet your individual needs.
 
I'm thinking of buying a new car for my retirement…
Lots of people's interests change when they retire and they sometimes need to buy a new car to reflect this. We do insure a wide range of cars, but unfortunately we don't cover classic cars, or cars older than 26 years old.  If you're unsure if your new car can be insured with us, just get an over 50 car insurance quote online, to find out if we can insure you!
What can esure's over 50s car insurance offer me?
When you buy fully Comprehensive insurance with us you'll receive unlimited cover for any death or injury you cause to a third party
If you damage a third party's property when driving we can cover that damage for up to £20 million
We include a courtesy car while your car is being repaired by our recommended garages
If you use our recommended garages you'll get  guaranteed repair work on your car for five years
We can repair or replace your windscreen when you use our recommended windscreen specialists
If you don't want fully Comprehensive insurance we also provide Third Party, Fire and Theft insurance. Unfortunately we don't provide Third Party Only insurance.
What are the benefits of choosing esure car insurance?
As an experienced driver you've probably built up a large No Claim Discount over the years.  So if you're eligible you can pay to keep it with No Claim Discount Protection, whenever you buy or renew your car insurance with us. That way if you have to make several claims in one year your discount won't change
If you have a lot of trips planned on the continent we can cover your car when you're using it abroad in the EU, our European car insurance is valid for up to 90 days!
Choose the level of cover you need!
If you're never indoors and spend your time with friends or caring for elderly parents you might want to take a look at our breakdown cover add on.  Or if you're concerned about not having a car to get you to and from work while your claim is being processed – you might be interested in Car Hire Benefit.
We understand that because you're such a diverse group of drivers, you all have different needs –  so our useful selection of optional extras, such as key cover and Motor Legal Protection will be worth a look  to give your cover that extra boost!