Over 80s Car Insurance
You could pay £182, 10% of new
customers did in March 2017
  24/7 accident helpline
  Defaqto 5 star rated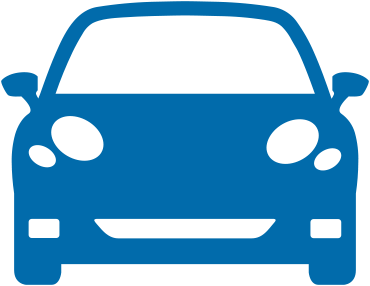 Being behind the wheel is second nature
You may have over 60 years experience on the road by now, making you the most experienced driving age group. Having a car is more important than ever before, it grants you the freedom to get out and about when you want, and helps keep you independent.
We know how important having a car is to you and believe drivers over the age of 80 deserve a good and affordable service that meets their needs when it comes to buying car insurance.
Older drivers are wiser
Older drivers are savvier when it comes to choosing the best time to drive.  Opting for times when roads are less busy, and avoiding certain types of road they don't feel comfortable driving on. 1
They're also more aware of situations that could hamper their visibility of the road and put them at greater risk, for example driving at night or when the sun is low, choosing to drive at other times. 1
Does esure need any extra information from me?
When you turn 80 we won't expect you to submit any extra information when you come to us to get a quote for over 80s car insurance.
How can I keep the price of my policy down?
If you have a garage, parking your car there at night rather than on the road could save you money on your premium as there is less risk of your car being stolen.
What does esure over 80s car insurance cover me for?
Our car insurance for over 80 year olds covers the same things as it would for anyone else. We believe buying fully Comprehensive car insurance should be a hassle free process that provides great customer service and cover, no matter your age.
When you come to esure for a fully Comprehensive policy we can provide:
Unlimited cover for any injury or death caused to another person as a result of your driving
Repair any damage you've caused to another person's property when driving for up to £20 million
Peace of mind when your car is being repaired by our recommended garages, by providing you with a courtesy car so you can still get out and about when you want.
Any repairs and paintwork carried out by our recommended repairers are guaranteed for 5 years
Windscreen cover is included as standard
If you wanted third party fire and theft insurance we also provide that level of cover. But unfortunately we don't offer third party only insurance.
What are the other benefits of being with esure?
It won't come as a surprise to us if you've got years of No Claim Discount under your belt. Because of this we offer customers with 4 or more years No Claim Discount the opportunity to buy No Claim Discount Protection. That way you can still reap the benefit of your big No Claim Discount even when you are unlucky and have to make several claims in one year!
All our customers get access to a motor legal advice helpline 24-hours a day, so if you're ever stuck on legal matters about your car, or driving and need someone to talk to give us a call!
You can increase the level of your cover with our optional extras
If you find yourself driving every day you might want to read about our breakdown cover, that way if you're stuck on the road away from home we can put you in touch with mechanics  that are available 24-hours a day, 365 days of the year!
We also offer misfuelling (please note: Misfuelling benefit does not cover fully Electric Vehicles), key cover, and Personal Injury Benefit – which will cover you to a higher level for any injuries you get if you're at fault in an accident.
Take a look at our optional extras today if you want to increase the range of your cover!
Musselwhite C. Are older people safe enough to keep driving? The Conversation. 12 September 2016. Available from https://theconversation.com/are-older-people-safe-enough-to-keep-driving-65060 [Accessed 26 January 2017].