Off
Boiler Cover
Defaqto 5 star rated cover for your boiler
Get your quote in minutes
Off
Trusted by customers with their car and home insurance
Off
What is boiler cover?
If your boiler unexpectedly broke down, leaving you without heating or hot water, boiler cover is designed for you to have the boiler repaired or, if needed, parts replaced. It would also cover repairs related to sudden loss of water pressure within your boiler due to a fault, or unforeseen water leaks from the boiler or heating system.
Off
While buildings or contents insurance alone will not cover your boiler, boiler cover is included within the Home Emergency Cover optional extra. We don't offer stand alone boiler cover.
In addition to boilers, Home Emergency Cover includes coverage for plumbing, drainage, security, and temporary heating emergencies. For more information about Home Emergency Cover, have a look at its dedicated page here.
0
Off
Is boiler cover worth it?
As long as your boiler has an output of 60kW or less, it could be covered along with its associated parts including, isolating valve, pump, motorized valves, thermostat, radiator, timer, temperature pressure controls and primary flue. If you've added any equipment to the system, such as a Magnaclean or similar device, unfortunately, that would not be covered. Additionally, adjustments to the timing and temperature controls, replacements of controls, or relighting the pilot light, would not be covered; as these can often be done safely by yourself.
Were to something happen to your boiler which leaves you without hot water and heating, you would have access to a network of pre-approved professionals who would be able to repair your boiler and return your home to a more comfortable state.
Off
Other Optional Extras you can get with your home insurance
As well as Home Emergency cover we have other great Optional Extras for your Home Insurance that can help enhance your cover: 
0
Off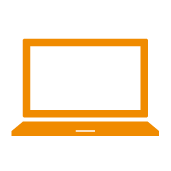 Personal Possessions Cover

Spend a little extra to get cover for accidental loss, damage and theft of your personal possessions while they are temporarily removed from your home anywhere in the United Kingdom and for up to 60 consecutive days anywhere in the rest of the world.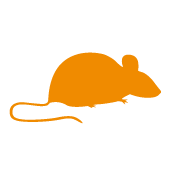 Pest Cover

For a small fee you can avoid ringing around – you can claim for the call out charge and the professional extermination or control of wasps nests, hornets nests, rats, mice or grey squirrels subject to an overall limit of £150 (including VAT per claim).

In the event of an emergency, the treatment of bed bugs in one infested area would be covered. We will pay the contractors charges subject to a maximum of three treatments/exterminations and an overall limit of £200 (including VAT).
Off 20
On