Off
Family Legal Protection
5 Star rated home insurance
Get your quote in minutes
Off
What is Family Legal Protection insurance?
Legal fees are expensive, and unfortunately we only appreciate this when we need the help of a solicitor. Family Legal Protection is designed to cover your legal costs for a variety of situations you might find yourself in at some point in your life.
0
Off
What does Family Legal Protection cover?
esure Family Legal Protection covers you and anyone in your family that lives at your address. You all have access to a 24-hour legal helpline where you can seek advice from specialist lawyers.
The events which are covered by Family Legal Protection are:
Employment disputes

If you are ever in the unfortunate situation of being unfairly dismissed at work or faced with discrimination, this cover could enable you to take your case to an employment tribunal.

An example of unfair dismissal could be that you've told your boss you're pregnant and your role becomes redundant as a result of this.

You also could've been on the receiving end of some unpleasant treatment at work, which pushes you to leave.

You can use Family Legal Protection to pursue legal action against your employer or ex-employer, cover is provided for legal fees and expenses up to £10,000. An upfront excess of £250 applies.

Contract disputes

So you've recently bought something off the internet that has fallen apart and you want your money back, but the seller isn't paying up.  You can use Family Legal Protection to help get your money back in court. As long as, whatever you bought is worth more than £250 (including VAT).

Personal injury

Nobody likes getting injured – especially when the situation that caused the injury could've been preventable.

Whether you slip on a grape in a supermarket and twist your knee, or you're injured at work, Family Legal Protection could help you pursue legal action against the person or company responsible. The amount we cover in court fees and expenses is £50,000.

Unfortunately we don't take on cases that involve clinical or medical negligence.

Property Infringement, Property Damage and Property Sale & Purchase

Property protection is designed to cover all sorts of scenarios involving your home, which may require you to take legal action.

You may find that a company has damaged your garden path when laying down new cables.  In this instance Family Legal Protection could be used to pursue compensation and/or recover the cost of repairs, providing the damage done is more than £250.

If you're having problems with people frequently trespassing on your property or have caught someone vandalising your home. Family Legal Protection could help you take them to court.

The amount in court fees and expenses we cover is £50,000, and you'll have to pay £250, as an excess when you want to make a claim.

 Tax

If HMRC want to investigate your self-assessment tax return, Family Legal Protection can be used to pay for an accountant.

Unfortunately if you're self -employed, a sole trader, or in a business partnership you can't claim for the fees of an accountant using Family Legal Protection insurance.

Legal defence

Family Legal Protection insurance aims to cover legal costs and expenses up to £50,000 for your defence if you're being prosecuted for your actions as an employee at work.

Your defence could also be covered for a motoring incident, such as dangerous driving.

But if you've been caught driving without a licence your defense isn't covered.

Jury service and court attendance

If you need to attend jury service or a tribunal, Family Legal Protection can compensate any wages you might lose for not being at work.

The amount paid will cover your time in court, and you will receive your take-home pay (your pay after tax, national insurance, and any other deductions), minus any amount you get paid by the courts.
For full information, please refer to your home policy booklet
Off
I'm thinking about buying Family Legal Protection insurance, is it worth it?
We can't help out with this one as this decision is entirely up to you.
You might pay for Family Legal Protection and never have to use it.
Alternatively you might have it for just six months and it saves you a huge solicitor's bill.
Am I required to have Family Legal Protection when I buy home insurance?
No, you're not required to have Family Legal Protection insurance, it's not compulsory – we offer this cover option to customers so they can have peace of mind.
Off
Other Optional Extras you can get with your home insurance
As well as Family Legal Protection we have other great Optional Extras for your Home Insurance that can help enhance your cover: 
0
Off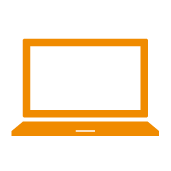 Personal Possessions Cover

Spend a little extra to get cover for accidental loss, damage and theft of your personal possessions while they are temporarily removed from your home anywhere in the United Kingdom and for up to 60 consecutive days anywhere in the rest of the world.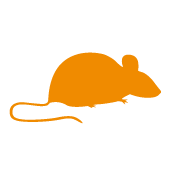 Pest Cover

For a small fee you can avoid ringing around – you can claim for the call out charge and the professional extermination or control of wasps nests, hornets nests, rats, mice or grey squirrels subject to an overall limit of £150 (including VAT per claim).

For bed bugs, the treatment in one infested area in the home would be covered. We will pay the contractors charges subject to a maximum of three treatments/exterminations and an overall limit of £200 (including VAT).
Off
For full information, and terms and conditions on these Optional Extras please look at the policy booklet
Off
How do I add Family Legal Protection to my policy?
If you do have esure home insurance add Family Legal Protection by calling us at 0345 045 8000 and our friendly call centre will be happy to help.
If you don't have esure home insurance get a quote now.
0
Off 20
On