Off
Mobile Phone Insurance
5 Star Defaqto rated cover is just a phone call away
Off
Trusted by customers with their car and home insurance
Off
What is mobile phone insurance?
Whether you're texting your friends, taking family photos, or making sure you have the right directions, your mobile phone is not just for making calls any more. It's become an integral part of your life - and it's worth considering getting insurance for it.
If you have contents insurance, you may already be covered in some circumstances, but there are a few other options if you'd like a different level or type of coverage. Have a look through our guide to mobile phone insurance and discover the option that's just right for you.
Off
How does phone insurance work?
There are two ways to get mobile phone cover with esure. The first is through your contents insurance, which you may already have with esure. Contents insurance covers items, such as your mobile phone, inside your home for a value of up to £1,500.
However, this option covers items only as long as they are kept inside the home. If you plan on using your mobile phone outside your home (as you likely already do!), then personal possessions cover, that can be added to your contents policy, may be a better option for you. Personal possessions cover will cover items up to £1,500 that are taken from the home and carried on your person.
We don't offer standalone mobile phone cover.
Additionally, if you think your phone would cost more than £1,500 to replace, it may be better to insure it as a specified item.
We've provided further details of what each option covers here:
| | |
| --- | --- |
| Contents | Personal Possessions |
| Up to £1,500 cover | Up to £1,500 cover |
| Standard type of esure coverage | Can be added to your esure contents insurance |
| Covers mobile phone only as long as it is kept securely in your home | Covers your mobile phone when outside your home and carried on your person |
| Covers mobile phone for replacement if lost, stolen, or damaged | Covers mobile phone for replacement if lost, stolen, or damaged |
0
Off
What phone insurance does and doesn't cover
We know that your mobile phone is important to you. Should something happen to it, here is what this product is designed to cover:
Phone Replacement
YES
If your phone is lost, stolen, or suffers irreparable damage we will cover the replacement of your phone up to £1,500.
NO
If your phone is rendered inoperative as a result of regular use or wear and tear, unfortunately, we will not be able to replace it. Cover is intended for items that have been rendered unusable in extenuating circumstances.
Repairs
YES
Some repairs may be covered under personal possessions insurance, but it is worth considering that the cost of these repairs may often be less than the value of the excess paid for the policy. In this case, it may be better to pay for the repair than make a claim against the policy. If you are unsure about whether a repair or other procedure is covered with your mobile phone insurance, we're happy to chat with you about it on 0345 045 1000.
Screen replacement
YES
Only when the damage has also affected the functionality of the mobile phone.
NO
Unfortunately, if your phone is trampled underfoot at a football match or falls from your hand and ricochets off a treadmill mid-workout, we will not be able to cover a screen replacement.
Travel Data Overage
NO
Should you go abroad and find that your child hasn't been waiting to get back to the hotel's Wi-Fi to post all those sweet holiday snaps and has been using roaming data instead, unfortunately, you won't be covered for the charges incurred.
Off
Other Optional Extras you can get with your home insurance
Mobile phone insurance can help enhance your cover. We also have great Optional Extras for your home insurance: 
0
Off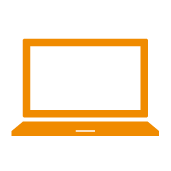 Personal Possessions Cover

Spend a little extra to get cover for accidental loss, damage and theft of your personal possessions while they are temporarily removed from your home anywhere in the United Kingdom and for up to 60 consecutive days anywhere in the rest of the world.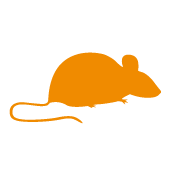 Pest Cover

For a small fee you can avoid ringing around – you can claim for the call out charge and the professional extermination or control of wasps nests, hornets nests, rats, mice or grey squirrels subject to an overall limit of £150 (including VAT per claim).

In the event of an emergency, the treatment of bed bugs in one infested area would be covered. We will pay the contractors charges subject to a maximum of three treatments/exterminations and an overall limit of £200 (including VAT).
Off 20
On