Off
Wind Damage Insurance
Top rated insurance for your home, whichever way the wind blows
Get your quote in minutes
Off
Trusted by customers with their car and home insurance
Off
What is wind damage? What effects can it have on my home?
Wind damage refers to damage caused by winds of a violent gale force 10 on the Beaufort scale reaching speeds of 55 mph or above.
During gale force winds, your home's roof may be particularly susceptible to damage. Powerful winds can cause roof tiles to shift, worsen minor weak points that may already be present, and make instances of normal wear and tear more apparent. If you have large trees on your property, you may also be at risk of having them fall, or having loose branches cause damage to your home.
Off
How can I prevent wind damage?
No need to feel shaken by the prospect of strong winds – there are a number of ways you can prepare your home and stay safe during gale force winds.
Check your roof

One of the biggest risks during gale force winds is that your roof tiles could shift or blow away completely. Before the storm, have a good look at your roof and assess its current condition. If some tiles are already loose, it's a good idea to have them repaired and have any other necessary roof maintenance completed.

Trim your trees

Heavy winds can cause branches and even entire trees to fall, damaging your home. Before the winds get too strong, make sure that your trees are free from any loose branches. If they show any signs of this, attend to them as soon as possible by having them pruned.

Secure your windows

Make sure that your windows can withstand high winds. If they're double glazed and up to the most current building standards, you should be just fine in this regard, but if they're older, you may want to look into having your windows reinforced.

Park your car somewhere safe

As we've discussed, wind storms can cause trees and roof tiles to land in places they might not otherwise. Lest one of those places be your car, park it somewhere secure. If you can park it in your garage (and that structure is in good repair), that will generally be your best bet.

Clear your garden

If you have any furniture or large items (think trampolines, greenhouses, or swing sets) in your garden, it's a good idea to store these somewhere safe or disassemble them until the storm passes. This will keep them from getting damaged (or ending up in the neighbour's garden!) during the storm.
0
Off
Does home insurance cover wind damage?
If you experience wind damage during a storm, here's some of what we could cover:
| | | |
| --- | --- | --- |
| Damage to your buildings as the result of wind | YES | If wind, as defined above, caused damage to your home, we would be able to cover it. |
| Damage to your contents as the result of wind | YES | Similarly, if wind caused damage to the contents of your home, we would also be able to cover that. |
| Damage to your garden as a result of wind | NO | Unfortunately, if gale force winds damaged your garden, we would not be able to cover it. |
| Damage to gates, hedges or fences | NO | Unfortunately, damage to gates, hedges or fences as a result of wind would also not be covered. |
For full details on what is and isn't covered, please refer to our policy booklet.
Off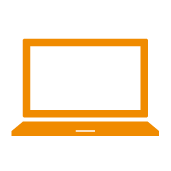 Personal Possessions Cover

Spend a little extra to get cover for accidental loss, damage and theft of your personal possessions while they are temporarily removed from your home anywhere in the United Kingdom and for up to 60 consecutive days anywhere in the rest of the world.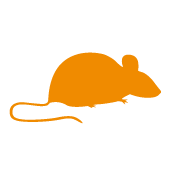 Pest Cover

For a small fee you can avoid ringing around – you can claim for the call out charge and the professional extermination or control of wasps nets, hornets nests, rats, mice or grey squirrels subject to an overall limit of £150 (including VAT per claim).

For the treatment of bed bugs this cover will pay the contractors charges subject to a maximum of three treatments/extermination and an overall limit of £200 (including VAT) of bed bugs in one infested area in the Home'
Off
For full information, and terms and conditions on these Optional Extras please look at the policy booklet.
Off 20
Off