Get in the right gear to buy a car this autumn
Posted by
DJackson
on
August 21, 2019
With summer coming to an end, the change of season could be the perfect time for a change of vehicle. If you're one of the many people thinking about a new car this autumn, there are plenty of things to think about beyond what colour and how much boot space you need. We asked our friends at BuyaCar.co.uk for some things to keep in mind before setting off…
Used vs. New
You've probably heard "it loses its value the moment you drive it off the forecourt", but depreciation of a new car isn't the whole story. If you're deliberating between a reliable used car or a brand new model, it's worth thinking through the pros and cons involved.

Used cars come with many advantages. The lower costs are naturally attractive and you could be driving off on the day of your purchase, if you have the right cover in place (new cars can come with long waiting times, sometimes several months). If you have concerns about a used cars reliability, look for an 'Approved Used' car or dealer - it means they've met the quality checks outlined by the manufacturers themselves. Some used cars come with a year's warranty, but if you're looking at a newer used car, original manufacturer warranties can sometimes carry over to a new owner if there are years left, so be sure to check.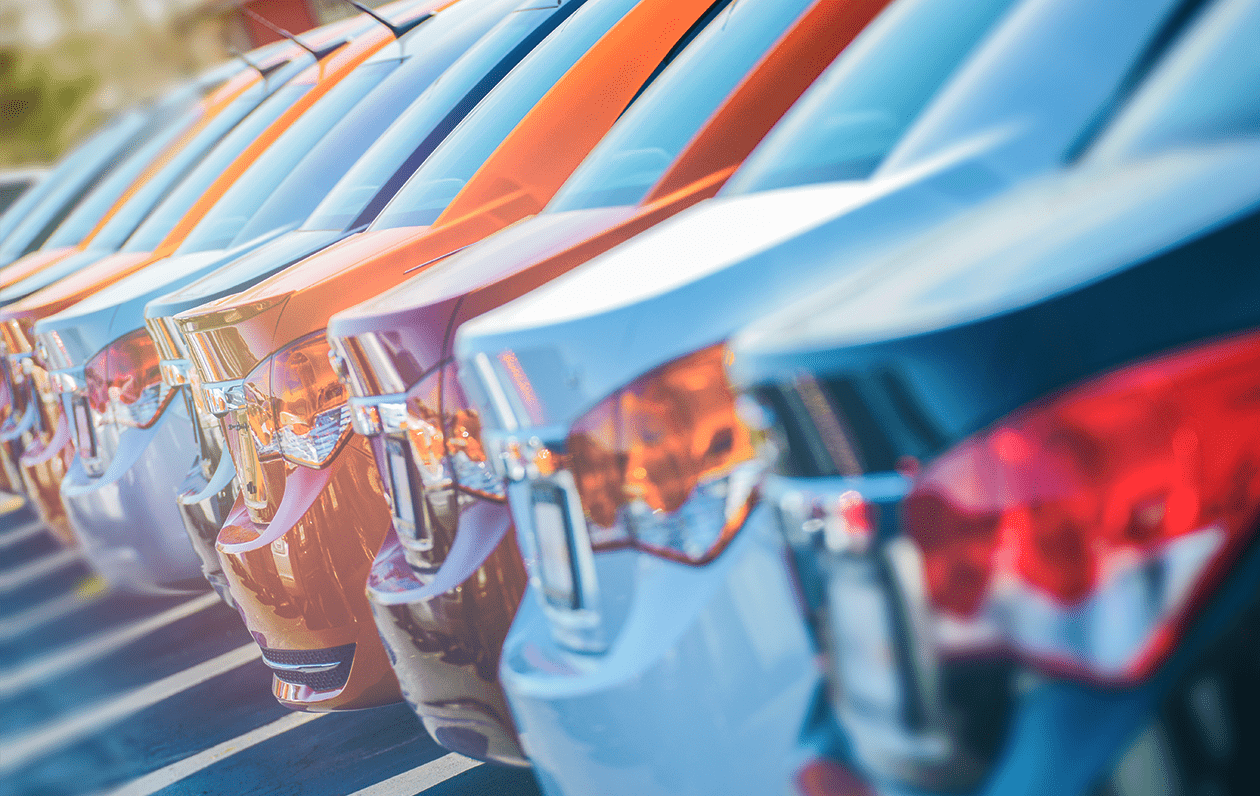 …but of course, brand new cars have benefits too (beyond that new car smell!). Personalisation options like choice of colour and interior, number of doors, sunroofs and a range of other extras can often be available with a new car purchase, and if you like keeping up-to-date with the latest design, fuel economy advancements and safety tech, you won't do better than brand new. Also, unlike (non-Approved) used cars, you'll get the peace of mind of a full manufacturer's warranty as the first owner of a new car, which can be up to 7 years!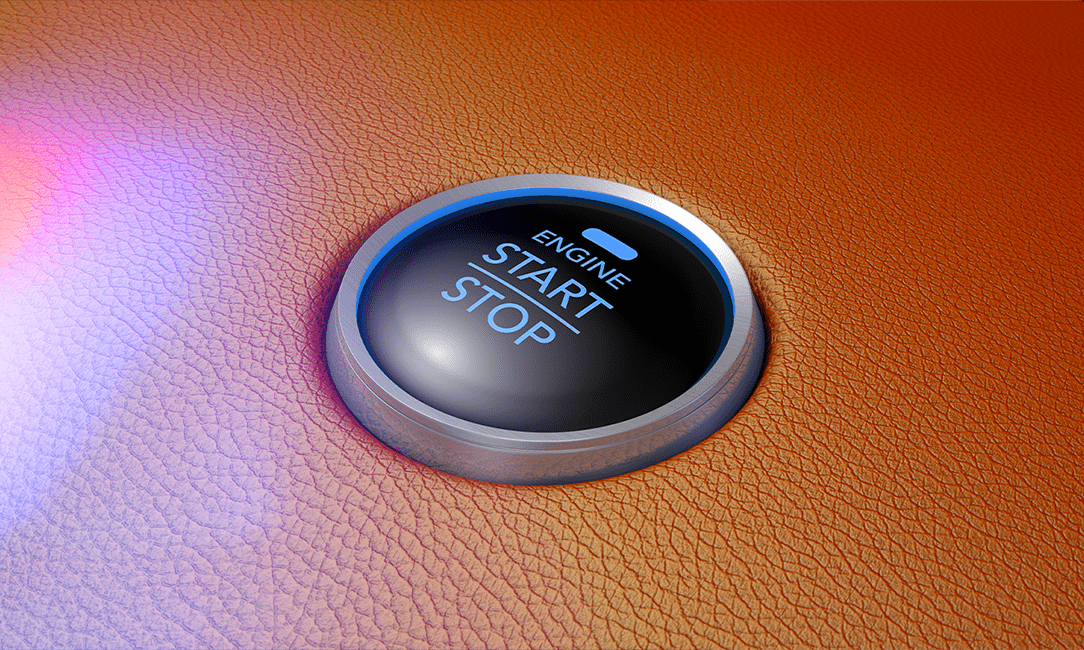 Time it right
There's nothing worse than waiting too long and missing a great deal; or making an impulse buy on a good-looking discount, only to see it bettered straight afterwards! To protect yourself against Bargain-Hunter Blues, here are some clues for the best times to buy.

March and September are big months in the car-buyer's calendar, as that's when the new registration plates come out. According to BuyaCar, 40% of all cars are sold at these times, so you can often find some great offers as dealers try to shift larger orders or try to offload last year's registrations.

For new cars, you'll want to start looking several months earlier as you'll need to order in advance to get a brand new car in the first week of the plate change.

For used cars, the ends of March and September (and just afterwards) are better, as buyers often trade in their current vehicles, meaning dealers' second-hand stock swells and prices get slashed!

But if you miss that window, not to worry - with dealers trying to hit their end-of-quarter targets throughout the year (occasionally selling at a loss to do so), there can be great deals to be found in the last weeks of March, June, September and (particularly) December - a little extra something to leave under the Christmas tree, perhaps?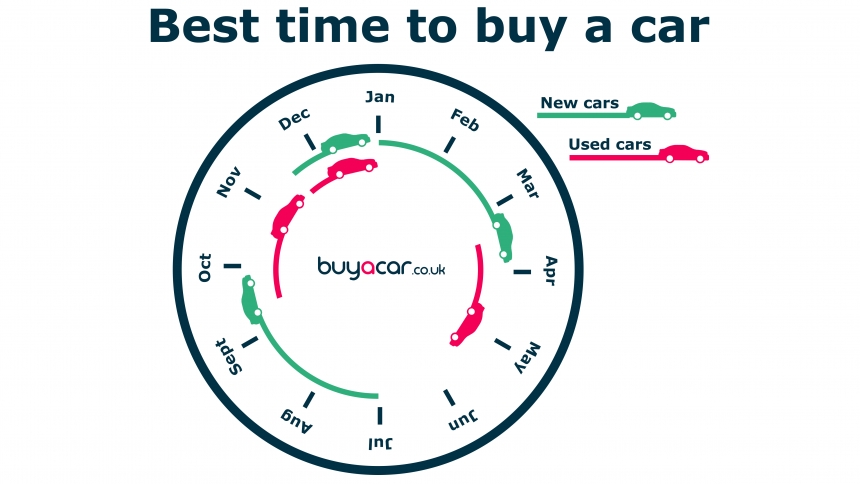 Know your finance options
Just like your new car, your payment choice should be suited to your needs. Unless you're in a position to buy your car fully outright, you'll be weighing up your finance options.

Personal Contract Purchase (PCP) - for a new/used car, you make a monthly payment and at the end of the contract have a choice: return the car, buy the car (making the optional final payment), or trade in the car for a new finance deal (putting any value left in the car towards it).

Hire Purchase (HP) or Conditional Sale - this spreads the cost of a new/used car across fixed monthly instalments, with no large optional final payment. When all payments are made, the car is yours.

Leasing or Personal Contract Hire (PCH) - this is like a long-term hire, with fixed monthly payments, usually only available on new cars. At the end of the contract you return the car with no option to buy it.

Of course, there are many more details, variants and options available, so be sure to explore them fully before committing.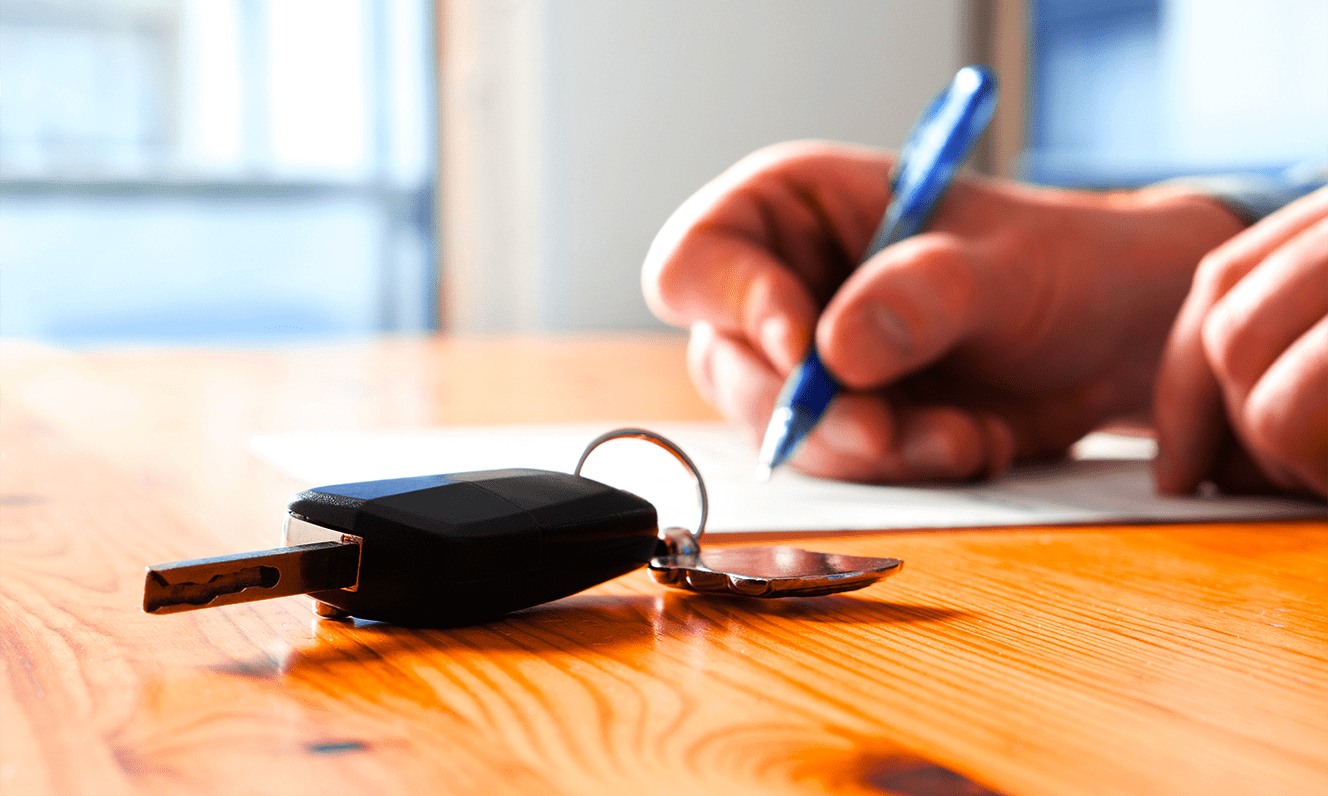 Whatever your eventual choice, make sure to keep your current car in peak condition while you decide! Whether you're keeping it or selling it to offset the cost of your new one, you'll want it fit enough to face the season ahead. Check out our top tips for a smoother ride this autumn.
You might also be interested in