Over 60s Car Insurance
You could pay £182, 10% of new
customers did in March 2017
  24/7 accident helpline
  Defaqto 5 star rated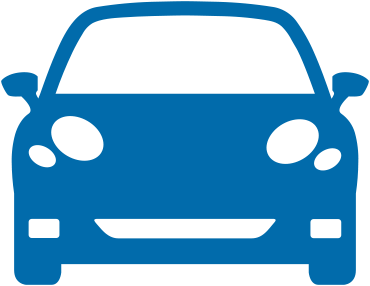 We value your long history of driving
By the time you're in your 60s you would have spent a fair few years on the road! You could be looking forward to retirement, or are already making the most of your new found freedom.  Either way, we celebrate people who have a long driving history, and will do our best to fulfil your needs when looking for over 60s car insurance!
I'm planning on getting a new car when I retire…
It's not unusual to get a new car when you retire, as you now get to spend your time how you want, so the car you already have may no longer meet your needs! We do insure a lot of makes and models, but we don't insure classic cars, or those that were made more than 26 years ago. If you are interested to see if we can insure your new car, get an over 60s car insurance quote with us today!
As a driver who is looking for over 60s car insurance what does esure cover me for?
Fully comprehensive policy holders over 60 are entitled to an unlimited amount to cover any third party's death or injury
If a third party's property is damaged by you when you're out driving  we can cover the cost of damage up to £20 million
 So you don't have to stop when your car is being repaired, you'll be given a courtesy car for the time your car is being repaired by our recommended garages
We can guarantee repair work on your car for five years when you use our recommended specialists
Your windscreen is covered if it gets chipped or cracked, and we'll replace or repair it when you use our recommended specialists
At esure we can also offer over 60s Third Party, Fire and Theft cover as well as fully Comprehensive. However we don't cover drivers for Third Party Only.
What are the benefits of being with esure?
When you buy a policy with esure, you get the chance to buy No Claim Discount Protection each year when you renew or first buy a policy from us. That way you get to keep that big No Claim Discount you've accrued, if you need to make several claims in one year. Find out if you're eligible today!
If you like to spend your time visiting Europe and driving around the continent, we provide European car insurance, for trips up to 90 days!
Tailor your car insurance cover to meet your needs!
If you're already in retirement or about to approach it, you'll be aware that your car insurance needs will probably change as you do more or less driving.  We have a whole range of optional extras that you can use to boost your cover, to make it more personal.
If you think you'll be pursuing your hobbies more often or meeting up with friends and family you might want to consider adding breakdown cover to your policy. Or if you're worried about losing your keys on your travels you might want to take a look at our key cover add-on!