Off
Alternative Accommodation Insurance
5 Star rated alternative accommodation
Get your quote in minutes
Off
Trusted by customers with their car and home insurance
Off
What is Alternative Accommodation Insurance?
If unfortunately you can no longer live in your home, for example after a flood, or the plumbing in your entire house, has gone awry. You could get temporarily re-homed while your house is being repaired–or while it's in a state where we think you can no longer live there.
How do I know I have alternative accommodation insurance?
It's important to check how much you're covered for alternative accommodation in your home insurance policy. Cover can vary depending on whether you have buildings insurance, contents insurance or both.
If you have a buildings policy with us your alternative accommodation cover is up to £75,000.
If you have a contents policy with us; you would be covered under alternative accommodation for up to £10,000. This cover aims to insure the cost of putting your belongings into storage. It would also cover any shortfall in re-homing you and your family but your building insurer (or landlord) should look to cover the main cost of this.
If you have a combined home insurance policy, so both buildings and contents insurance with esure, you could be covered up to £75,000 for alternative accommodation, plus any money towards your belongings going into storage.
Off
I have a large family, how does alternative accommodation insurance help me?
When your house is not habitable following an insured incident, we'll assess the requirements and determine the type and size of the property that will be sufficient for the period. This policy does not operate a like for like guarantee and instead provides an adequate alternative for the required period
I have pets- what happens to them if I need alternative accommodation?
Our alternative accommodation insurance aims to cover your pets too. So their kennel and cattery fees could also be covered, if you can't take them with you to your temporary new home.
0
Off
What types of events could make my home uninhabitable?
Believe it or not there can be quite a few situations that might leave you looking for temporary accommodation, while things in your home get sorted.
Of course the amount of cover you get for these situations differs between insurance companies, and is also dependent on the level and type of policy you have.
Below is a summary of the events we aim to cover, should you need alternative accommodation.
Flood
Fire, and smoke damage
Any severe damage caused by criminals entering your home
Subsidence
Severe structural damage that may have been caused by a storm
Burst water pipes, and severe leaks
For a full list of the types of events where you could make an alternative accommodation claim please read our policy booklet.
I may only need alternative accommodation for a couple of weeks do I really need to move into another house or flat?
In some cases, especially if you live on your own, moving into a new house or flat might not be the most practical solution–especially if you only need alternative accommodation for a couple of days or even weeks.
In these situations we may consider putting you up in a bed and breakfast, or hotel. But this is done on a case by case basis and where you do stay would have to be chosen or accepted by esure.
Please note if you choose to stay anywhere without informing esure, you won't be able to claim back the money you spent on your accommodation. All costs have to be agreed and accepted by us before you book to stay anywhere.
Off
What else is included when I buy Home Insurance from esure?
Our Buildings Insurance also includes:
Unlimited buildings cover - even if you need to rebuild you whole house, we'll cover it
Cover for locks and keys - up to £1,000 to cover keys that are lost or stolen, or installing new locks on external doors
Property owner's liability cover - up to £2 million as standard
Our Contents Insurance also includes:
New for old contents cover - we'll replace all covered items as new
Garden cover - up to £2,000, tools, plants or machinery
Freezer and fridge cover - up to £1,000 to cover spoiled food
Restrictions may apply, please refer to our policy booklet.
Off
Other Optional Extras you can get with your Home Insurance
As well as Home Emergency cover we have other great Optional Extras for your Home Insurance that can help enhance your cover:
Off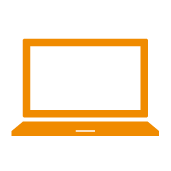 Personal Possessions Cover

With Personal possessions cover, your belongings will be covered while they are away from your home.

For a small fee you can get cover for accidental loss, damage and theft of your personal possessions while they are temporarily removed from your home anywhere in the United Kingdom and for up to 60 consecutive days anywhere in the rest of the world.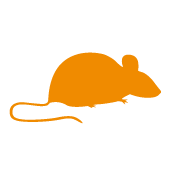 Pest Cover

If you call out a professional to deal with a pest infestation, we'll cover the cost of the call out and extermination, up to a total cost of £150 (including VAT).

Spend a little extra to avoid ringing around – you can claim for the call out charge and the professional extermination or control of wasps, hornets nests, rats, mice or grey squirrels subject to an overall limit of £150 (including VAT per claim).

For the treatment of bed bugs this cover will pay the contractors charges subject to a maximum of three treatments/extermination and an overall limit of £200 (including VAT) of bed bugs in one infested area in the Home in the event of a call out.
Off 20
Off