Off
Tenants Insurance
Get your things covered when you rent a home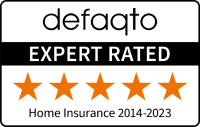 0
Off
What is tenants insurance?
Tenants, or renters insurance (more commonly known as contents insurance) is there to prevent you having to pay out a lot of money to repair or replace your belongings. This could include furniture, appliances, and personal things such as jewellery if they are stolen or broken.
It's worth keeping in mind the longer you live in your home, the more things you tend to own. As a result the cost to replace your things can increase.
Do renters need tenants contents insurance?
When renting, home contents insurance for tenants acts like a standard contents policy.
It doesn't usually cover items that belong to the landlord, unless you've been made legally responsible for them in your tenancy agreement. In this case, these items, like furnishings or other items listed in your inventory, would be covered by your tenants insurance.
What does esure contents insurance offer renters?
While living as tenants, contents insurance from esure is designed to offer you:
New for old contents cover – we'll replace all covered items as new
Garden contents up to £2,000 – covering things like tools, garden furniture, plants and machinery
Personal money – up to £750 of your total sum insured to cover lost or stolen cash
Freezer and fridge contents – up to £1,000 to cover spoiled food if your fridge or freezer stops working
Alternative accommodation – up to £10,000
Tenants liability cover – up to £10,000
Restrictions may apply, check our policy booklet for more information.
If any of your possessions cost £1,500 or more to buy as new, or you have a pedal cycle that costs more than £500 as new, you would have to list these items separately. These are known as Specified Items.
0
Off
What events am I covered for?
If any of your belongings are damaged and you want to make a claim the damage has to be covered by what we call an 'insured event'. Some of the events we cover are:
Fire
Theft or attempted theft
Storm/flood
Explosion
Burst pipes/escape of water
Impact
What's not covered by esure?
We won't cover any damage done by pets you may have in your home
If you're having your home cleaned by professional cleaners, anything they damage as a result of cleaning won't be covered – because they'll usually have their own liability insurance, which should pay for any repairs
If any piece of furniture, or carpets you own lose colour after getting bleached by the sun you won't be able to make a claim – as this would be considered wear and tear
If you're subletting any of your rooms, we will not pay for loss caused by theft unless the property is entered / exited by force we will not pay for loss caused by accidental damage and the possessions of any paying guests will not be covered
0
Off
What is tenants liability cover?
When buying contents insurance, it typically includes cover for your liability as a tenant, this form of cover is designed to be very useful to renters. Insurance that includes liability protection aims to cover legal fees and expenses which you are legally liable to pay for damage caused by an insured event.
Your landlord may want compensation for any damage, and could try to get this through the courts.
Does renters insurance cover shared accommodation?
Unfortunately we can't cover renters/tenants who live in shared accommodation. To get a tenants insurance quote with esure you must rent the entire property, and only live with your partner and/or family.
I'm moving house can I transfer my insurance?
Moving often while renting isn't unusual when you're a tenant, home insurance should be transferable to your new property.
If your current home is covered by us, just give us a call and we'll transfer your details over to your new address. But please keep in mind an administration charge may also apply.
0
Off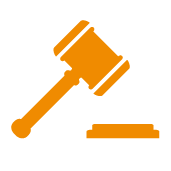 Access to expert lawyers with up to £50,000 of legal costs cover for you and family. Events covered include employment tribunals, damages for personal injury, jury cover, and more.
If you ever use Family Legal Protection your no claim discount won't be affected.
Off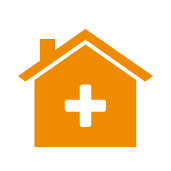 Make one call to us and we'll arrange for a tradesman to visit your home and carry out emergency repairs.
Call-out charge, labour cost, parts and materials to a limit of £500 including VAT (subject to a £25 excess) are covered by esure
If you do need to make a call out, your no claim discount won't be affected.
Off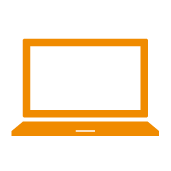 Get your things covered when you take them outside your home. This is useful for helping to protect your jewellery, phone, and other valuable belongings you keep with you when you're on the move.
Off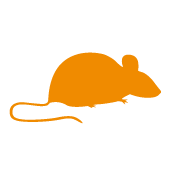 No-one wants to have to deal with an infestation and if you buy our pest cover you won't have to. We cover exterminations up to £150 for wasps, hornet nests, mice, rats, and squirrels. Extermination cover is extended up to £200 for bedbugs subject to a maximum of three treatments in one infested area in the Home.
If you use your pest cover, your no claim discount won't be affected.
0